Many people have incurred huge debts and become illegal workers in Japan after falling for false promises from education abroad consultancy companies.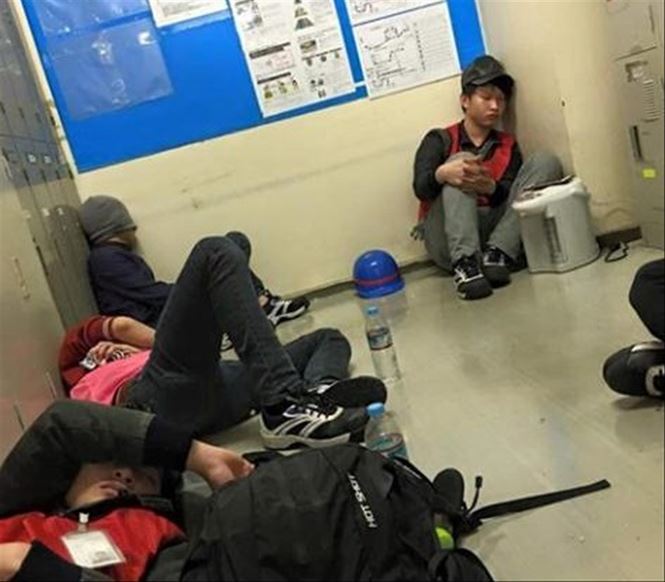 Many people became illegal workers in Japan (illustrative image)
A 25-year-old man said he was introduced to study at Nakanihon Automotive College in Japan in 2016 by Song Hong International Cooperation and Training Company in Hanoi.
He needed to pay VND220m (USD8,500) in fees but was promised a job with a monthly salary of VND45m.
The company said he could save VND30m to send home and might be able to work at the college.
However, after arriving in Japan, he had to do everything including dishwashing but he could only earn enough to pay daily expenses.
As a result, he dropped out of the college to be able to work multiple jobs to pay debts and send money home.
A year later, he was deported to Vietnam. Both the company and the college said they didn't have a responsibility to him because he worked more than was permitted.
After he returned to Vietnam he looked for work in the southern region and tried to hide the truth from his family.
In another case, a 27-year-old woman was tricked into paying USD7,200 in fees to Lien Viet Thanh Company in order to go to Japan.
The company promised to help get her a 3-year visa and a job with a monthly salary of VND25m.
However, the promises proved to be all false and she was forced to return home after her visa expired.
Advertisements for easy jobs and education in Japan can be easily found everywhere.
A company even boasted that they have good connections with Japanese universities.
Their customers will only have to study four hours a day but will be able to save up to VND300m (USD12,800) to VND400m after three years.
GJP Centre released many scholarship options to attract customers.
They promised to introduce to their customers a job with VND40m (USD1,700) monthly salary but their required fee is VND180m.
Many people considered this a method to send illegal workers overseas. Doan Mau Diep, deputy head of the Ministry of Labour, Invalids and Social Affairs said the Japanese government was reviewing this issue. Several Vietnamese companies have had their guarantor statues suspended so they will not be able to apply for visas for workers.
Vietnamese authorities are also checking students that study abroad to find possible violations.
Tien Phong/Dtinews

Truong Anh Dung, Deputy Director General of the General Department of Vocational Training, under the Ministry of Labour, War Invalids and Social Affairs, talks to Economic and Urban Affairs newspaper on the high demand for skilled workers.

South Korea has temporarily stopped receiving workers via the Employment Permit System from 40 districts of Vietnam, according to an announcement by the Ministry of Labour, Invalids and Social Affairs on Saturday.

National Assembly Chairwoman Nguyen Thi Kim Ngan said she had asked leaders of Qatar to receive more Vietnamese workers as the Western Asian country is preparing for the 2022 World Cup finals.