German daily newspaper Junge Welt (Young World) recently published an article noting that life in Vietnam has returned to normalcy, with economic growth being carried primarily by domestic demand and higher government investments.
While the US reports new record numbers of COVID-19 infections and deaths every day and European countries have to apply increasingly tough measures to contain the ravaging pandemic, the people in Vietnam are celebrating the return to normality, wrote the article.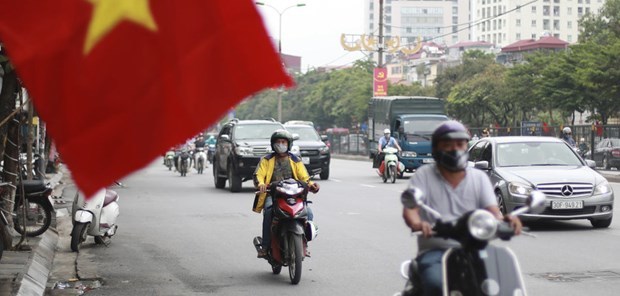 It continued that Ho Chi Minh City is already attracting domestic visitors. At the beginning of last week, the city's opera opened its winter programme with Tchaikovsky's ballet "The Nutcracker". Guests are only measured for a fever and asked to disinfect their hands and wear face masks prior to the performance.
The article quoted a blogger from Vietnam who works as a teacher as saying that life has long since returned to normal. In Hanoi there is still a mask requirement in shopping centres, bus stations, public transport and in all places where many people come together in a confined space.
"Economically, too, Vietnam appears to be coping with the crisis better than many other countries in Southeast Asia and the world as a whole," it added.
The Vietnamese economy achieved positive growth of 2.1 percent in real terms in the first three quarters of this year compared to the same period in the previous year, according to the German Association for Foreign Trade (GTAI).
Vietnam's footwear and textile industry, shaken by lockdowns in the EU and the USA, has regained its footing, illustrated by strong export figures for 2020 and expects additional orders for the next year.
The country's Ministry of Planning and Investment wants to develop the cooperative economy again and suggests small- and medium-sized companies supply parts and components to foreign companies as part of global supply chains.
In the future, firms are advised to make their product portfolios more diverse and set up business relationships with different companies and industries, which help to minimise susceptibility to crises.
VNA
The first human trial of COVID-19 vaccine Nanocovax began in Vietnam on December 17 with the first three volunteers, one man and two women aged 20-25, receiving injections at the Military Medical Academy.