Surveillance cameras have been installed at schools in Hanoi and HCM City in an effort to prevent school abuse.
In the 2018-2019 academic year, HCM City decided to install cameras in some preschools in districts 1, 12 and Hoc Mon. The city education and training department said that the installation will be done in all districts.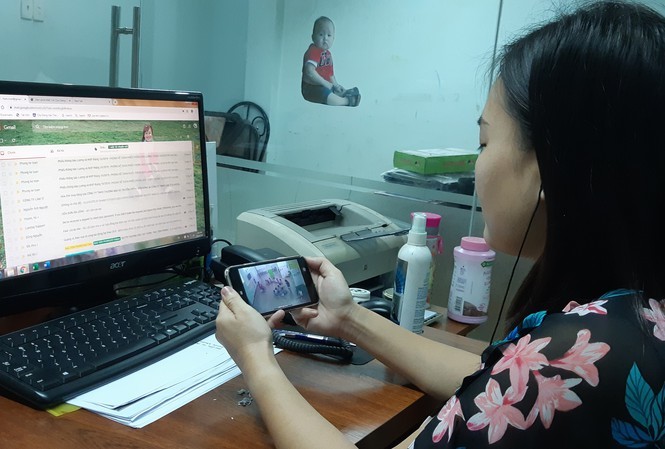 However, according to Bui Thi Diem Thu, deputy director of the HCM City Education and Training Department, because of problems in infrastructure, the camera installation was implemented in districts 1 and 12 only this academic year, under the smart city development project.

It is really necessary to install cameras at preschools, but not at primary schools, he said. School violence incidents decreased in the 2018-2019 academic year.
Many other measures need to be taken, such as building code of conduct in schools, reducing pressure on teachers and increasing teacher ethics education.

Surveillance cameras have been installed at schools in Hanoi and HCM City in an effort to prevent school abuse.
She said it was necessary to set regulations to ensure reasonable use of images recorded by cameras.

"The images are not for all to watch. This aims to ensure that the images of teachers and students may be used for wrong purposes," Thu said.

Installing cameras is a solution mentioned in the Ministry of Education and Training (MOET) instruction on preventing and fighting against school violence released in April 2019.

Bui Van Linh, director of the Department of Political Education and Student Affairs, said the installation will depend on the conditions of localities and schools and their financial capability. In general, to prevent school abuse, teachers need training.

Vu Thi Thu Ha, head of Long Bien district's education sub-department, said that 100 percent of state-owned preschools have cameras that supervise activities in classes.

The sub-department will ask the local authorities to allocate a budget to install cameras at all schools. In the immediate time, cameras will be installed at entrance doors and corridors for security purposes.

Ha believes that installing cameras at schools is useful as this allows headmasters to supervise activities in classrooms. However, school management boards need to consult with teachers before deciding to install cameras.
Hoang Viet Cuong, head of the Gia Lam district education sub-department, said installing cameras is a good solution but because of the limited budget, the locality hasn't done so.

Chu Cam Tho from the Vietnam Education Science Institute said CCTV cameras must be seen as a tool that helps education activities, not a tool to supervise teachers.
Mai Lan

While parents insist on installing cameras in classes to prevent school abuse, teachers argue that this will violate children's rights and teachers' privacy.