Hanoi has entered the second 15 days of social distancing with the goal of controlling the Covid-19 epidemic, bringing life back to the new normal.
The second social distancing period according to the government's Directive 16 will last until 6 a.m. on August 23.
Deputy Secretary of the Hanoi Party Committee Nguyen Van Phong said the second social distancing period is necessary to localize, isolate and handle outbreak clusters in the capital city.
All activities of Hanoians have gradually changed to adapt to and strictly comply with epidemic prevention and control requirements.
VietNamNet captured images of Hanoi during the first 15 days of social distancing: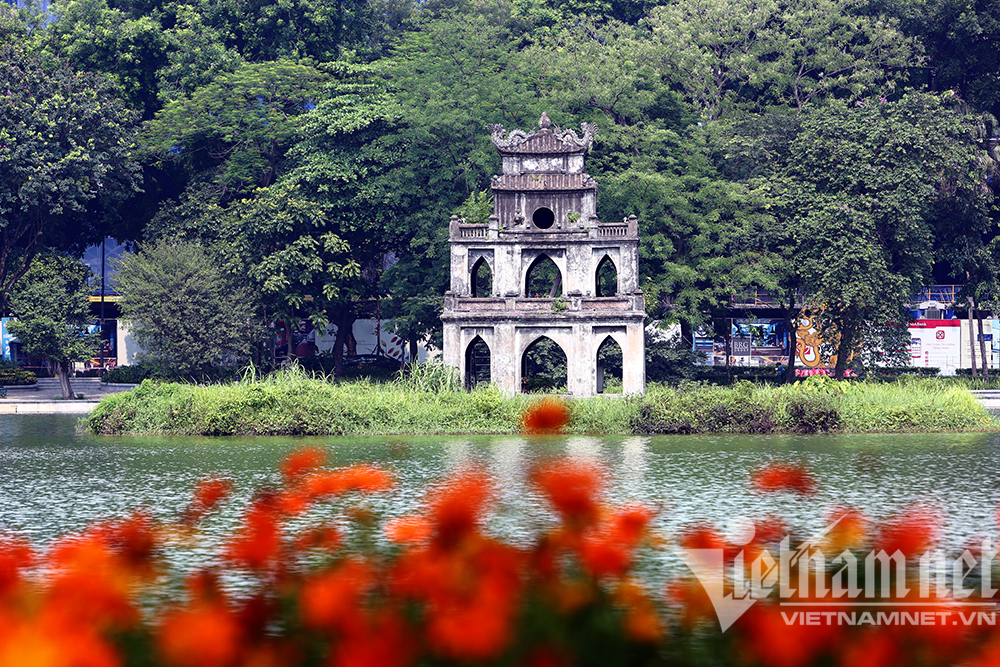 Hoan Kiem (Sword) Lake in early autumn 2021, when the entire city is implementing social distancing measures.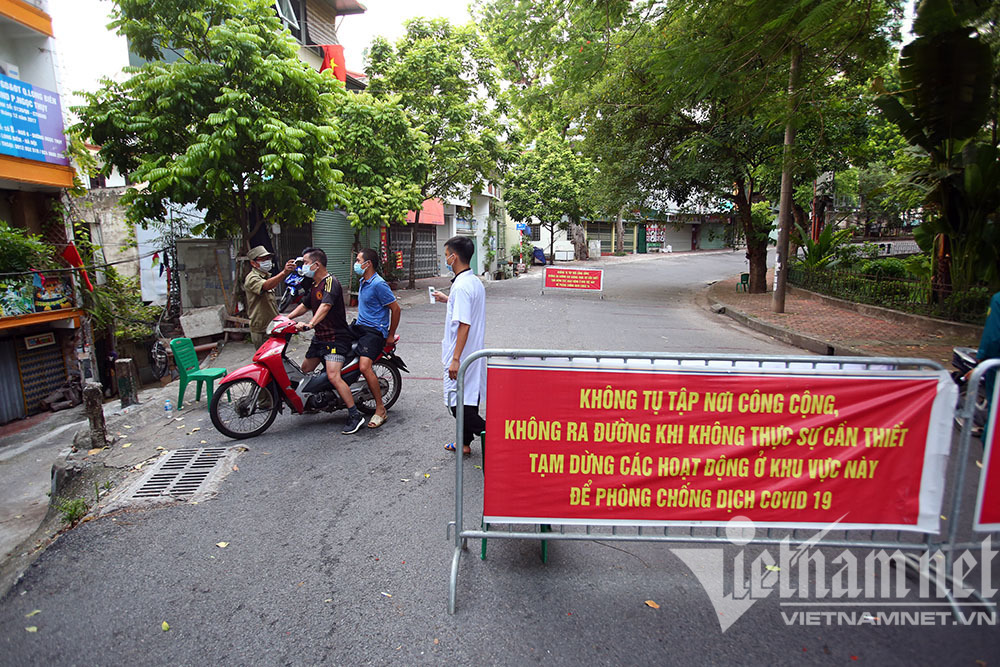 Many checkpoints have been set up on streets to prevent and control the Covid-19 epidemic. In the photo is the checkpoint north of Long Bien Bridge.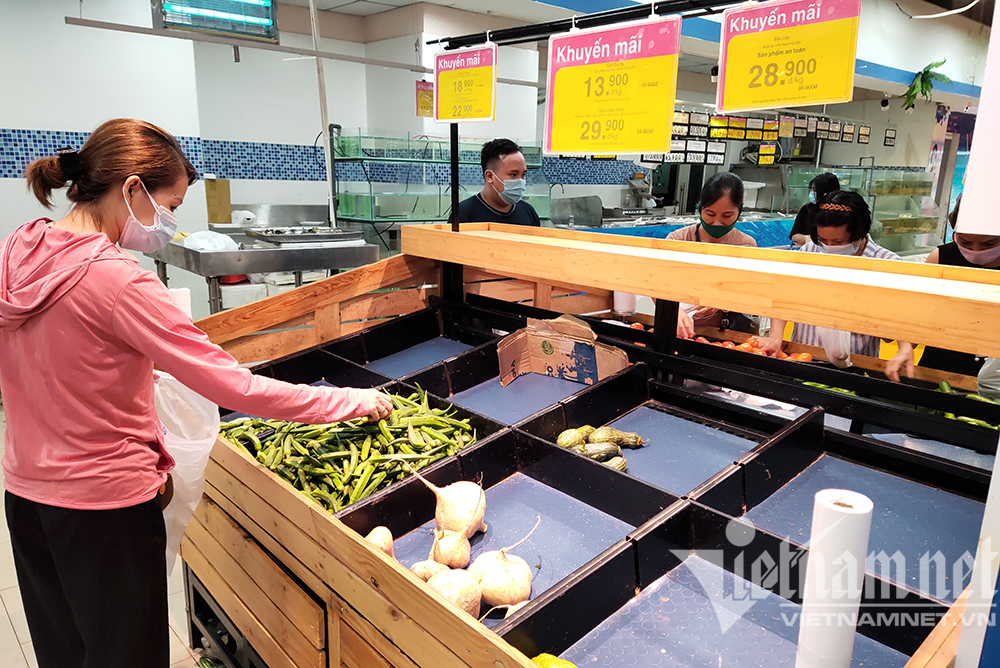 On the evening of July 23, many people flocked to supermarkets after hearing the news that Hanoi would implement social distancing according to Directive 16 of the Prime Minister from 6 a.m. on July 24.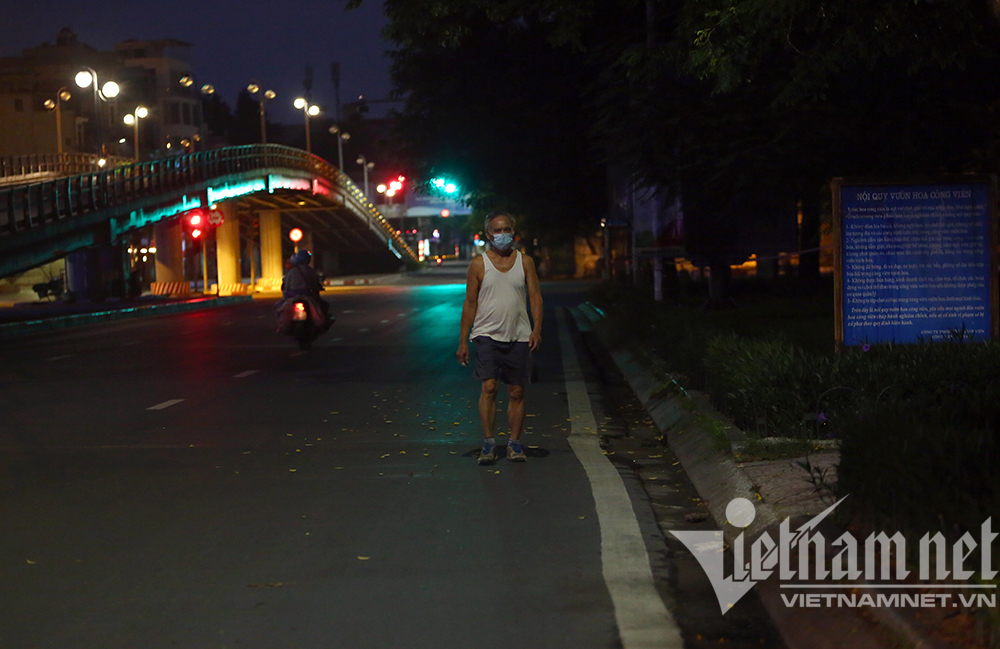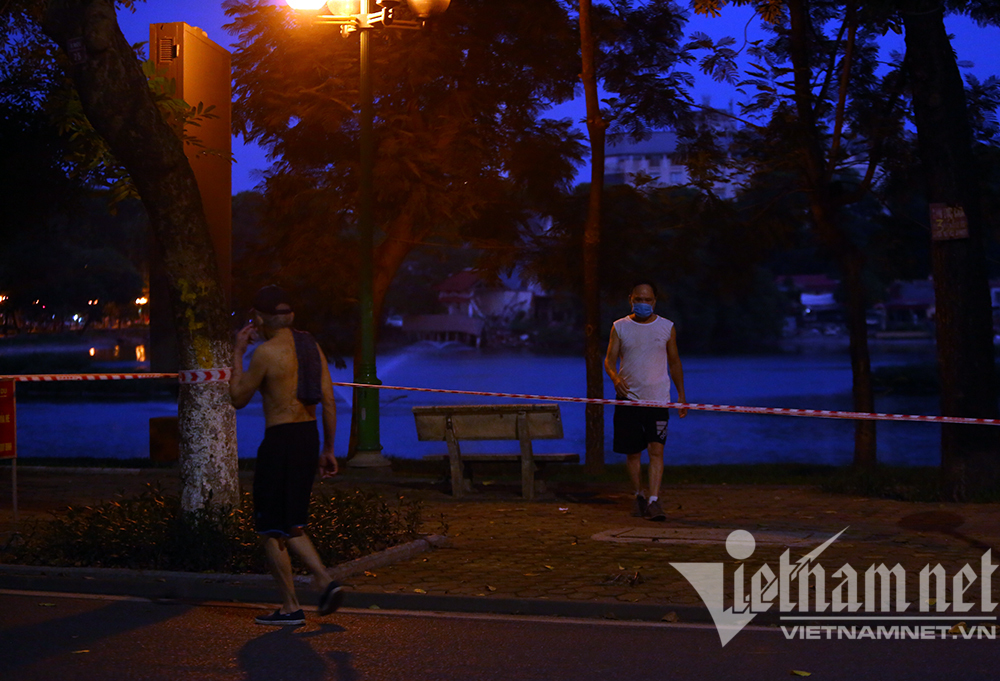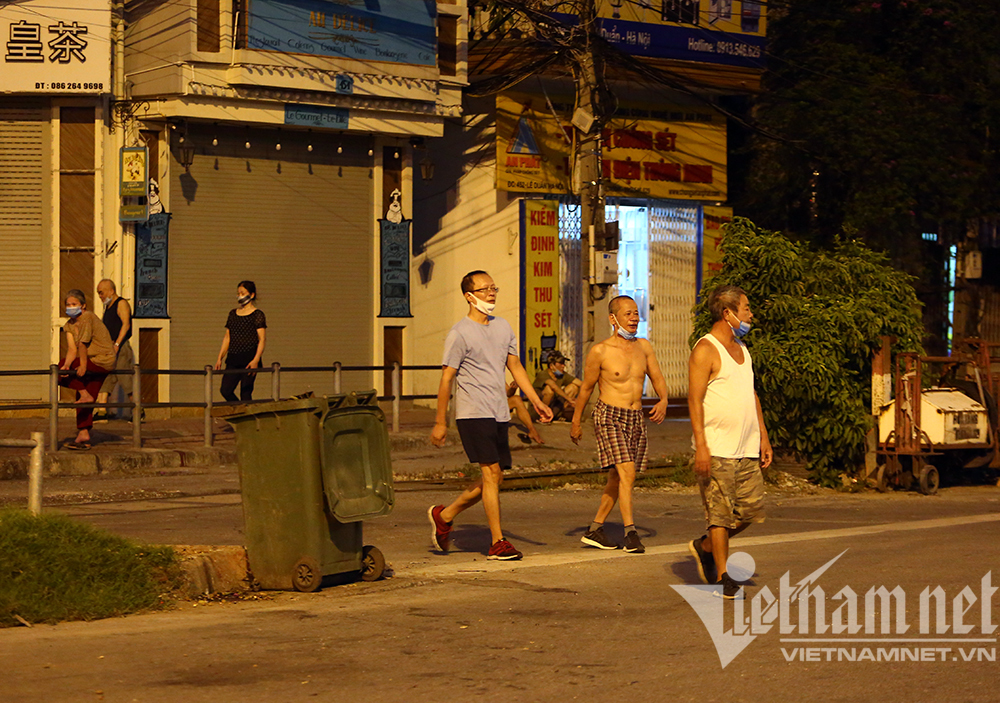 Under social distancing measures, people are not allowed to go out except for urgent cases. However, in the early days of social distancing, some people still did morning exercise at 3-4 am to "dodge" inspectors.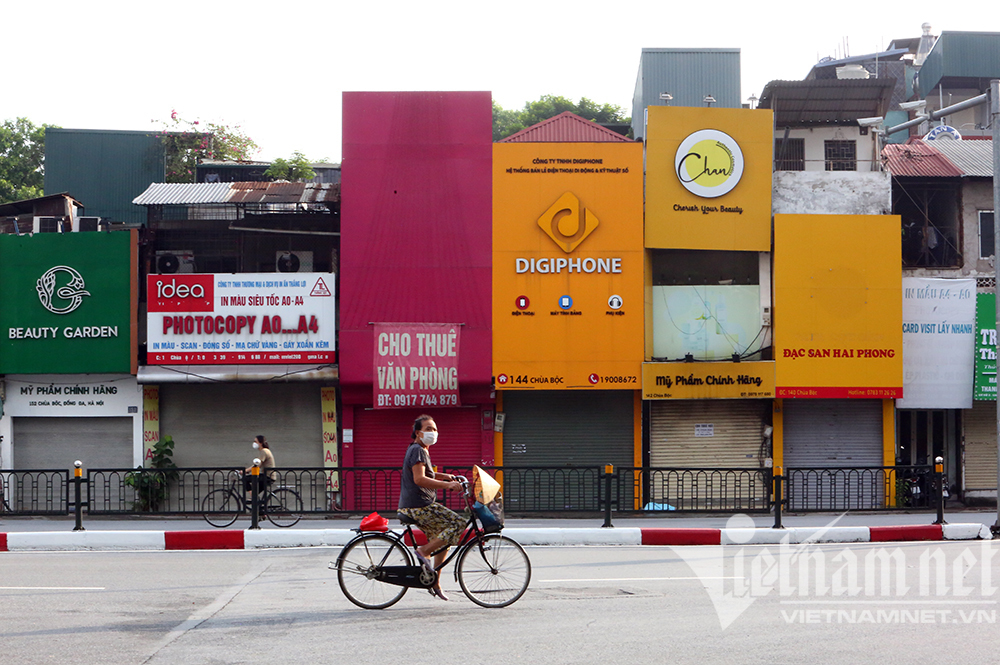 On the morning of July 24, the first day of social distancing, the streets of Hanoi were deserted.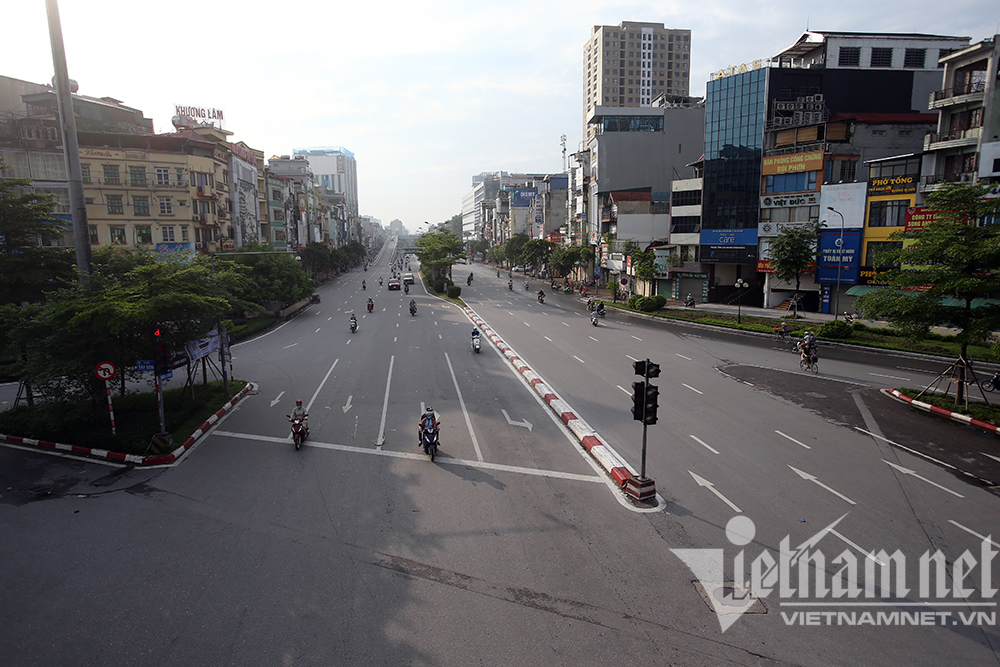 Truong Chinh Street with a few vehicles on July 24.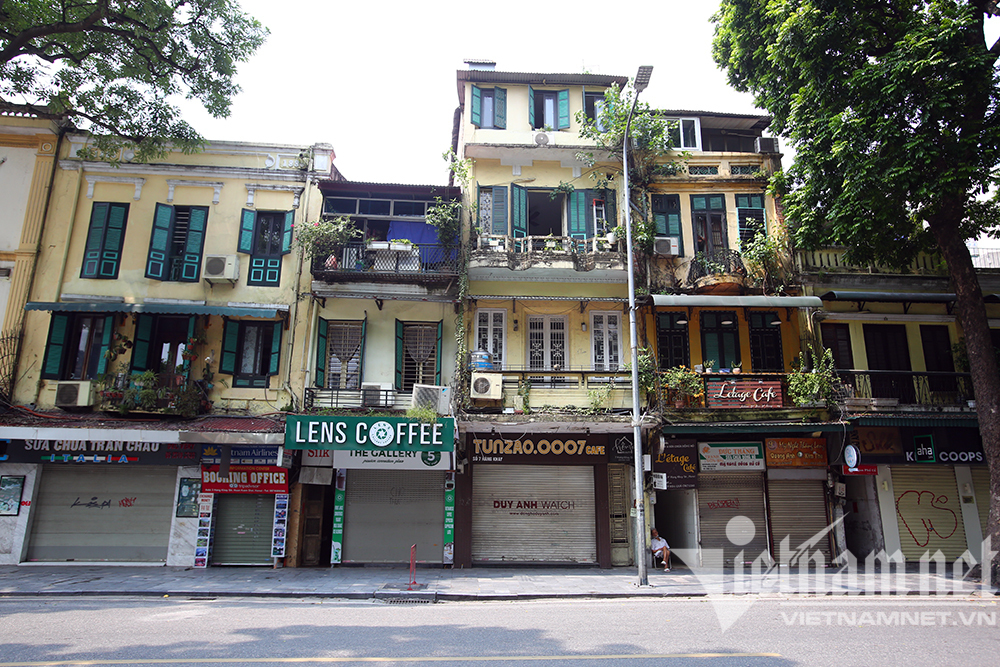 The streets in Hoan Kiem district are the most vibrant in the capital city, but in the days of social distancing, most houses on Hang Khay street were closed.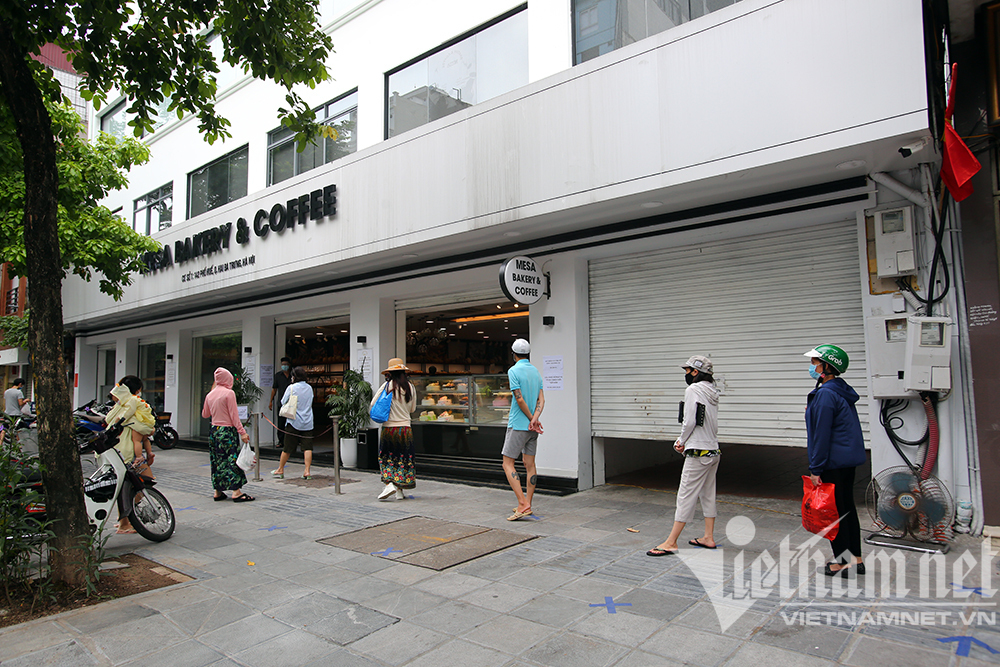 A banh mi (bread) shop on Hue Street is still open. Customers stood 2m from each other.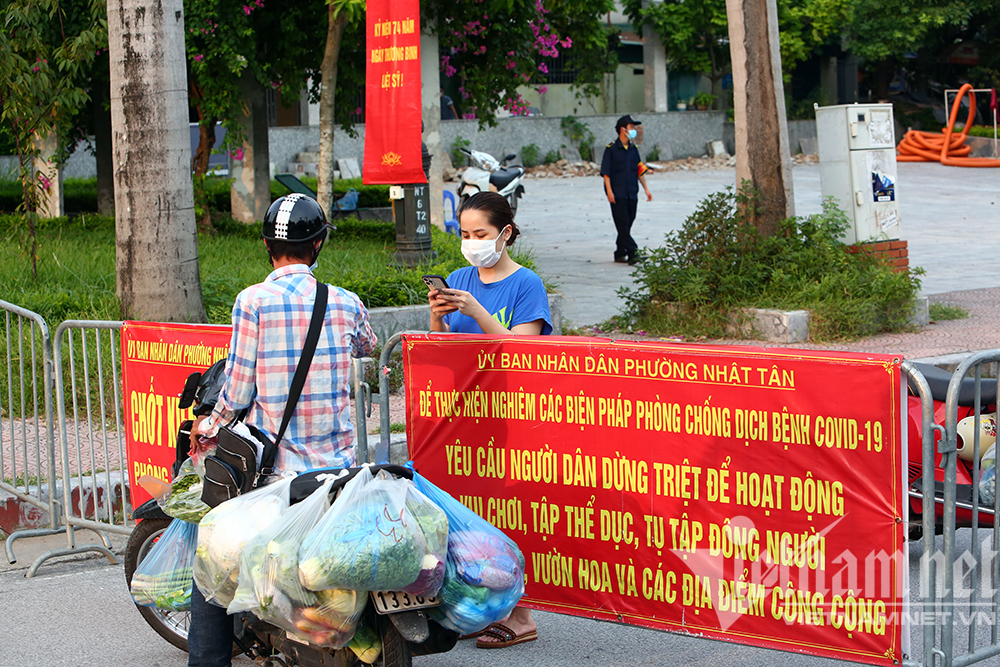 Online shopping has become a good choice during this time.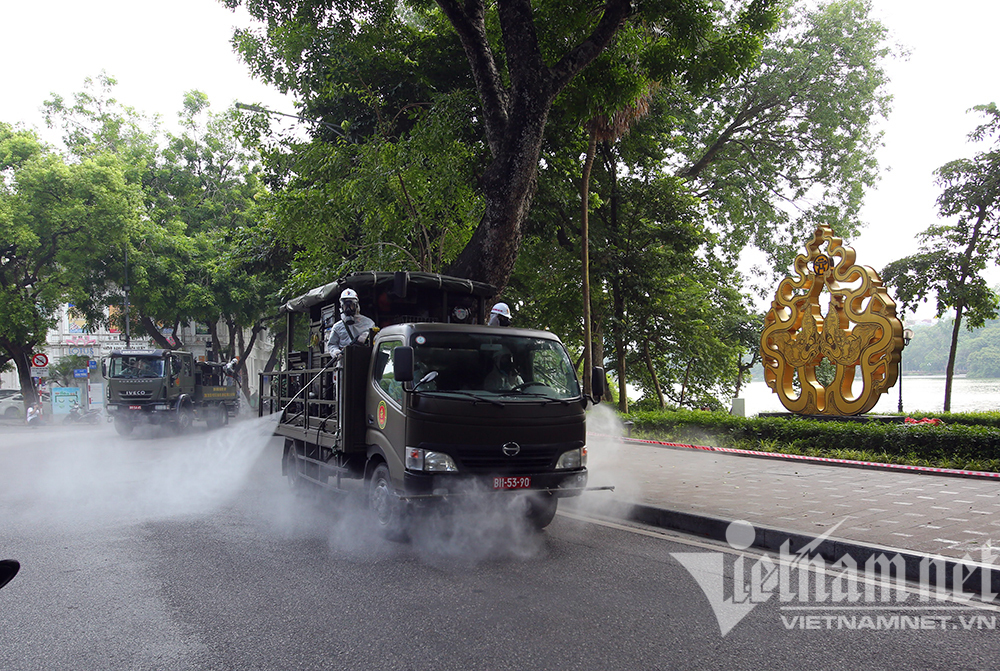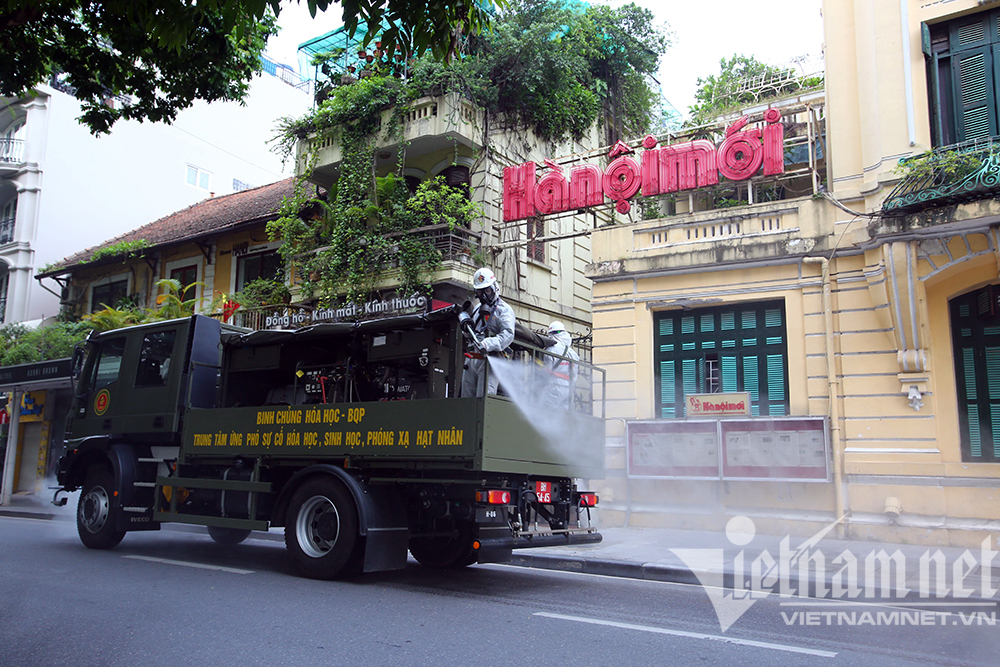 The military forces deployed disinfectant spray in many places. On July 26, they sprayed disinfectant around Sword Lake and 10 wards in the Hanoi old quarter.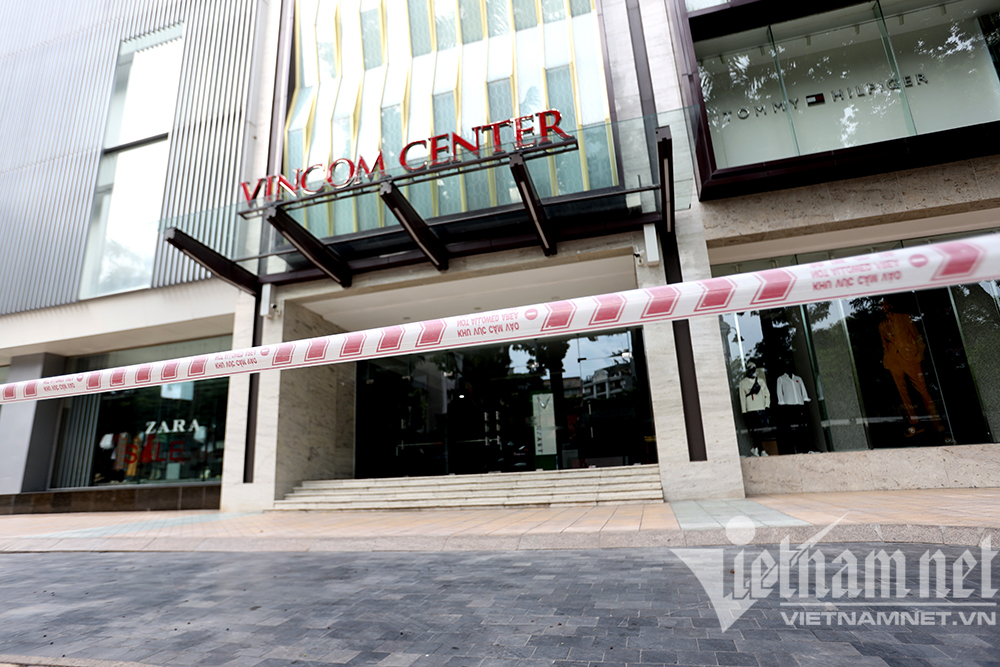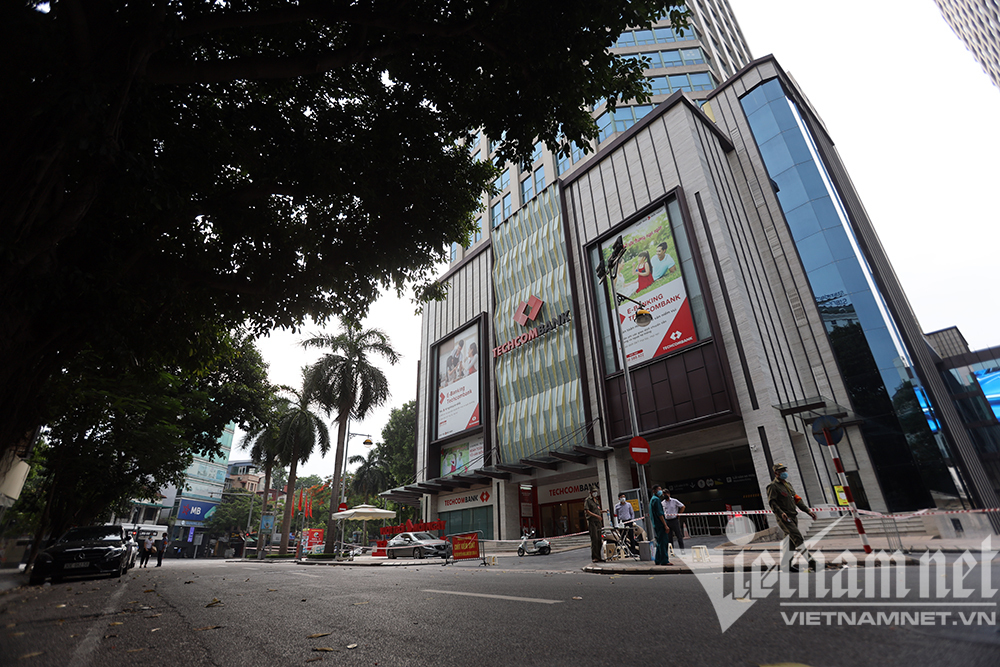 Infection cases have been recorded in the community. Some places were temporarily blocked. On July 28, Hanoi temporarily blocked Vincom shopping center on Ba Trieu Street to quickly test residents and employees in the building and spray disinfectant.
In some areas of high risk of Covid-19, large-scale covid-19 testing was conducted.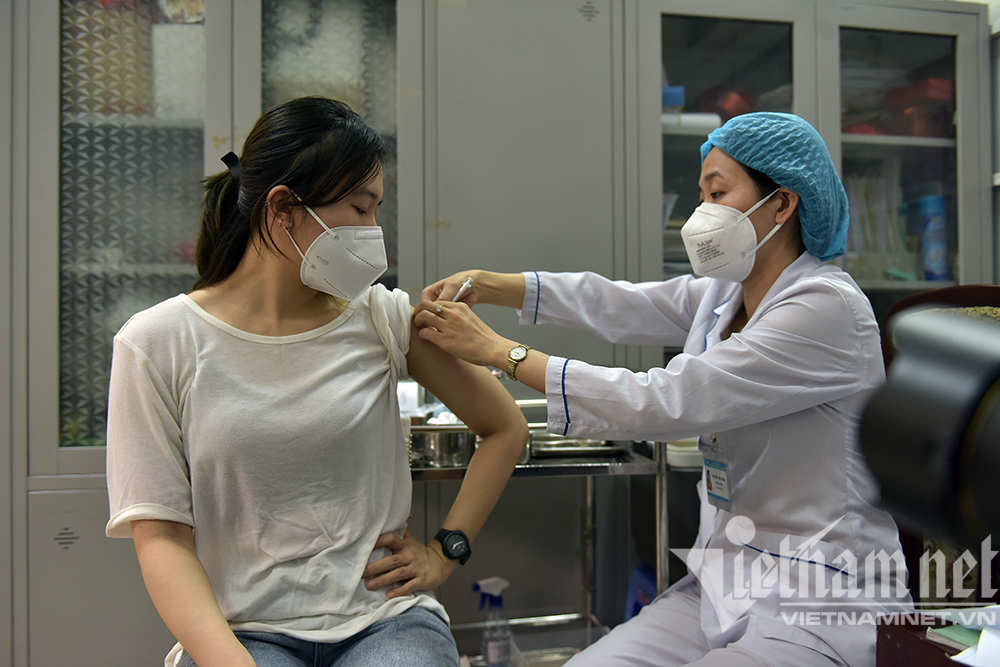 The city has launched the largest ever Covid-19 vaccination campaign.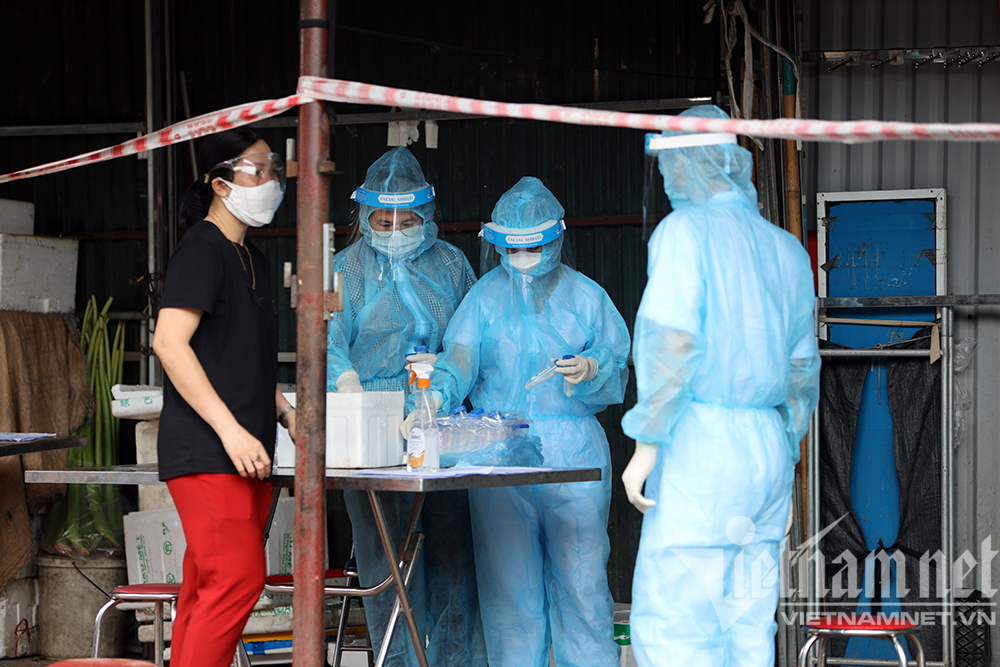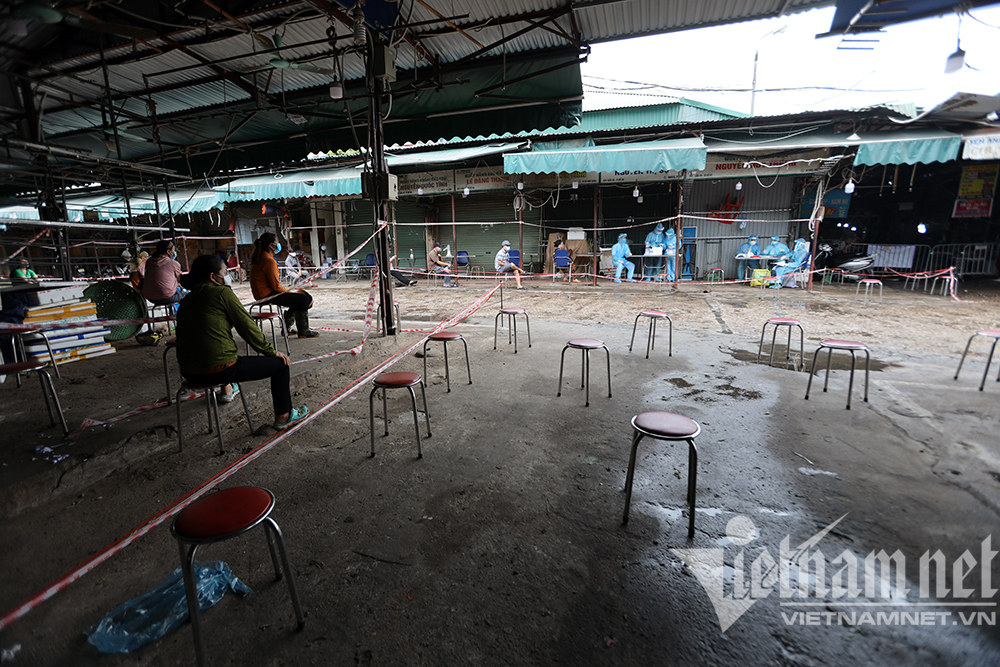 All traders in Phung Khoang wholesale market in Nam Tu Liem district were tested on August 1 after one infection case was detected. The market was closed temporarily.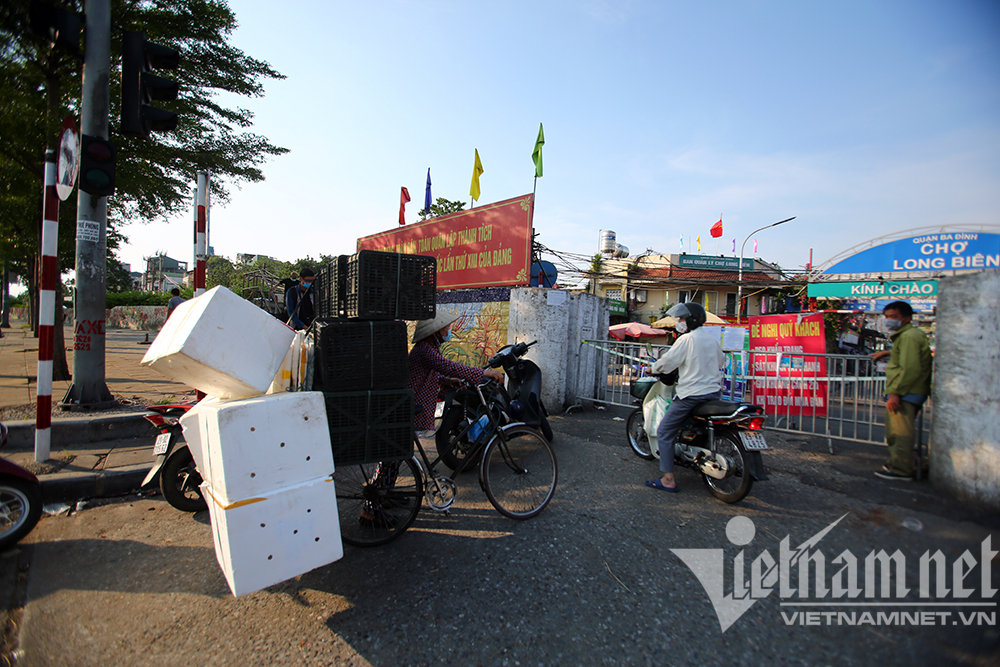 On August 2, the fish selling area of ​​Long Bien wholesale market was blocked. On August 3, the whole market was closed.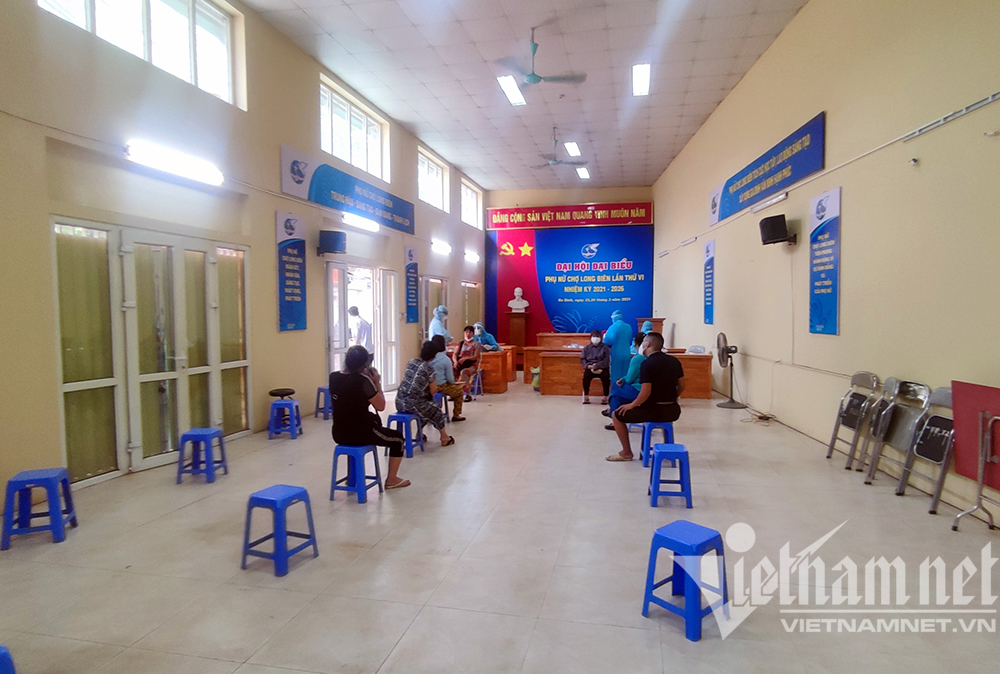 Covid-19 tests are given to traders at Long Bien wholesale market.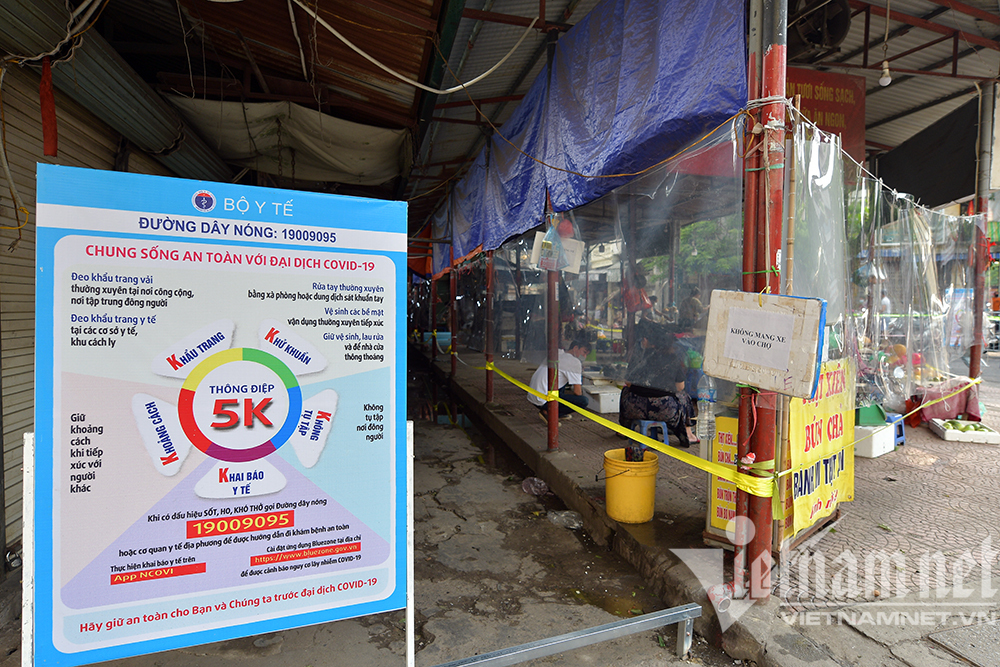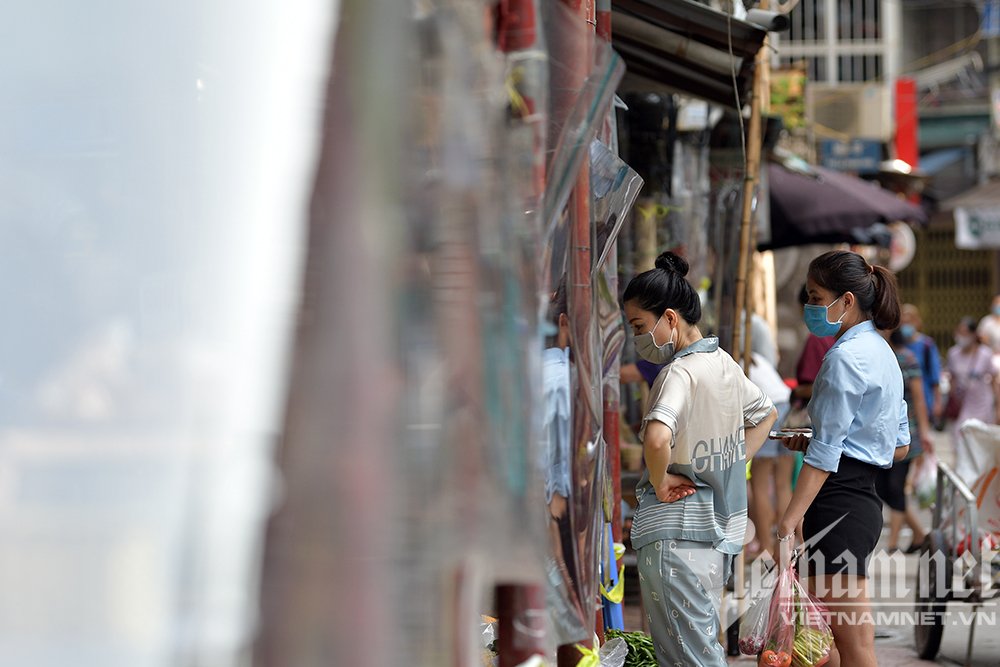 Facing an increasingly stressful situation, many markets in Hanoi have used measures to ensure safe business activities during the epidemic. In the photo: stalls in Bach Khoa market.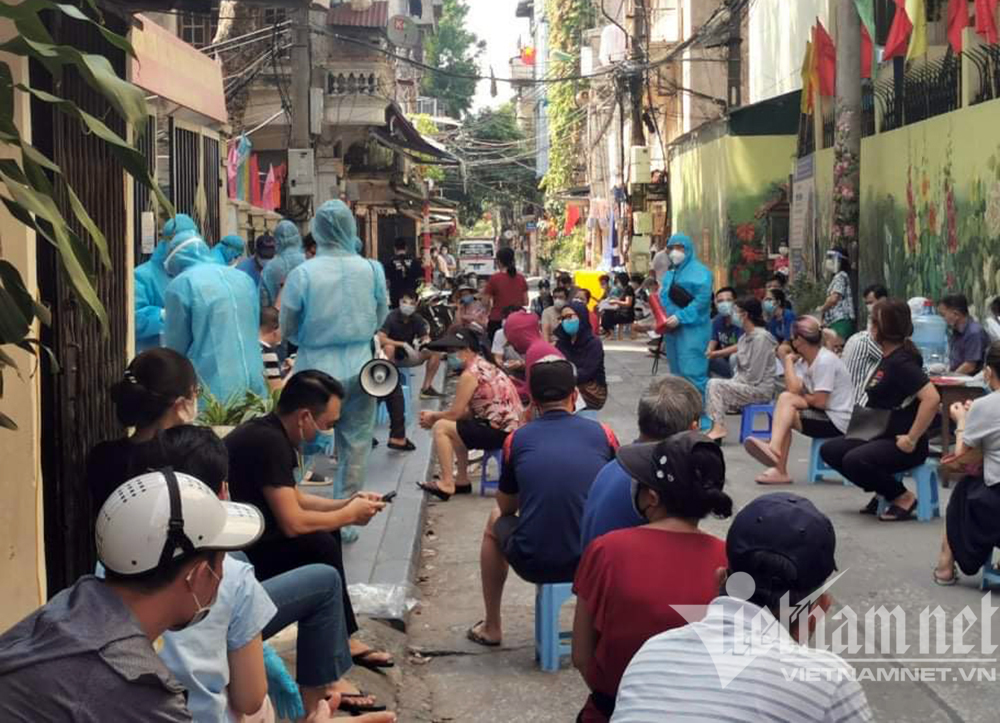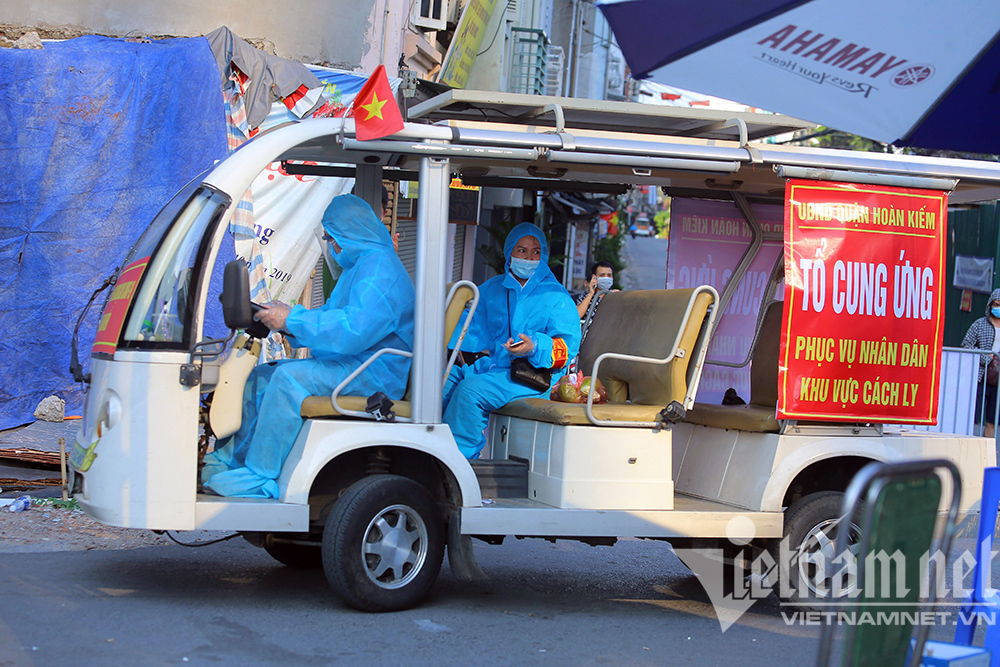 Inside blocked Chuong Duong ward, Hoan Kiem district. On July 31, people in the ward were tested for the virus and vaccinated after several cases of infection were reported in this area.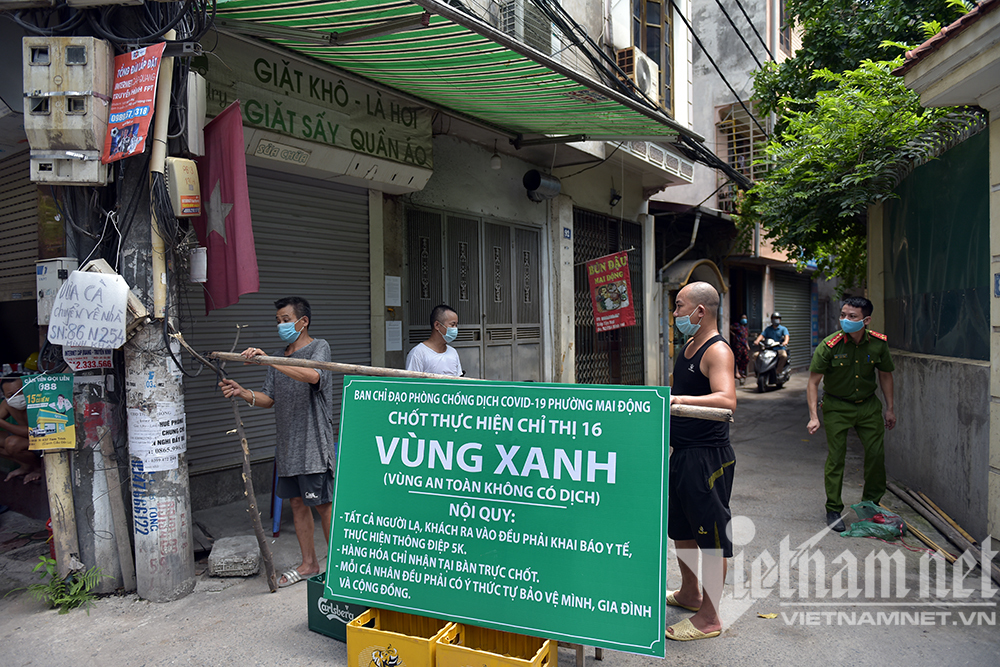 Green zones (free from Covid-19) are set up in the city.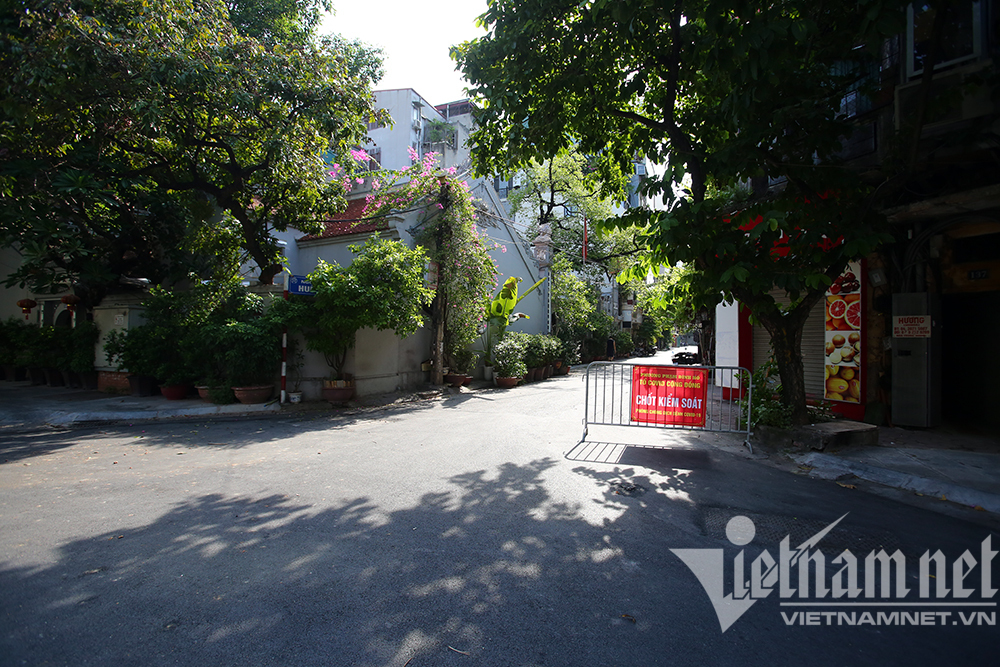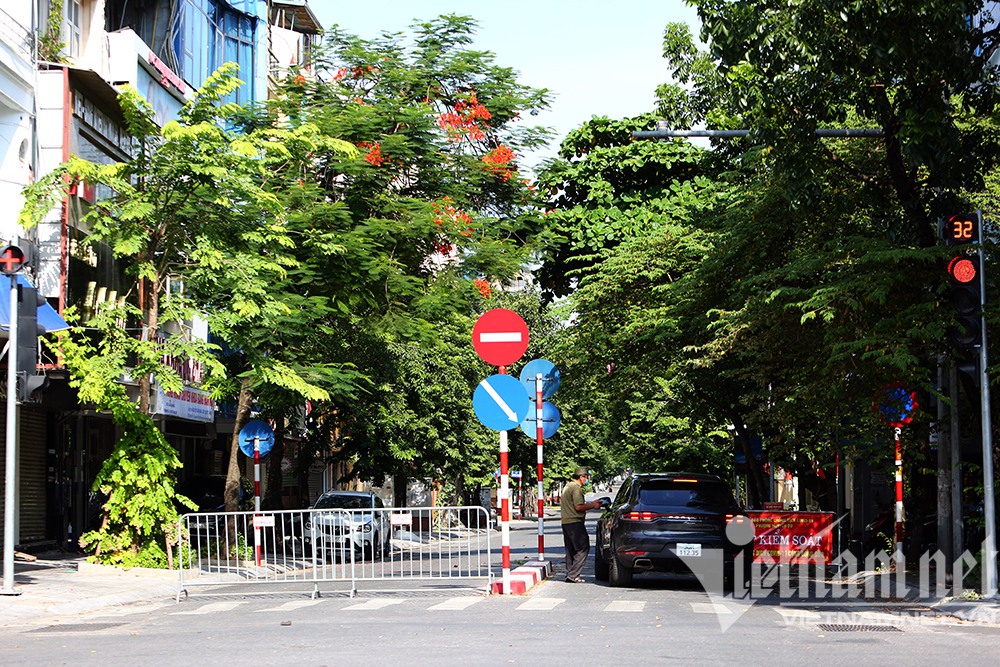 Many checkpoints to control and prevent the Covid-19 epidemic have been set up on Hanoi streets.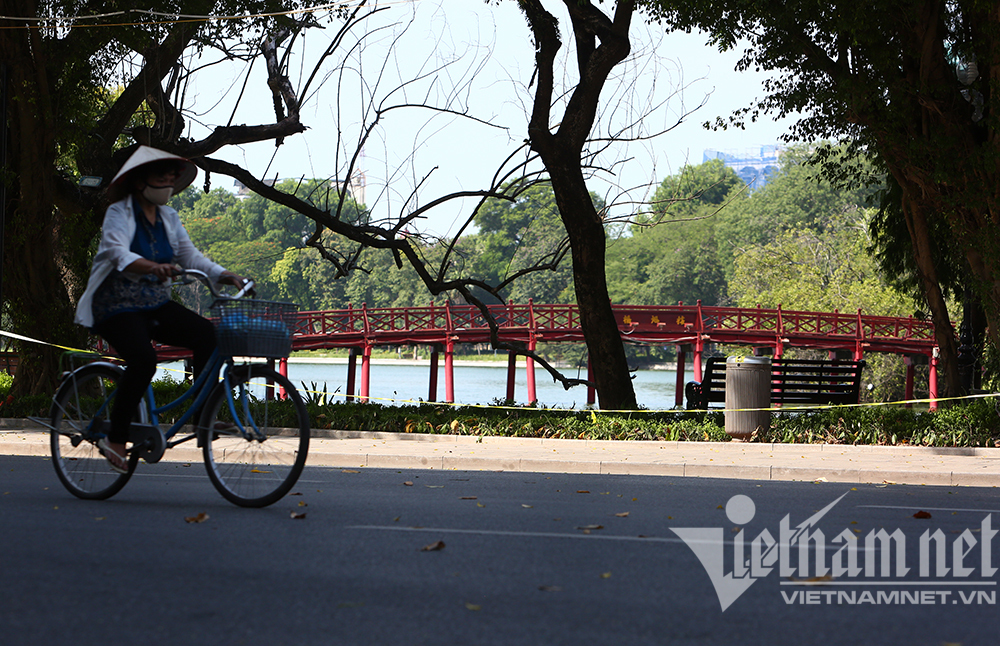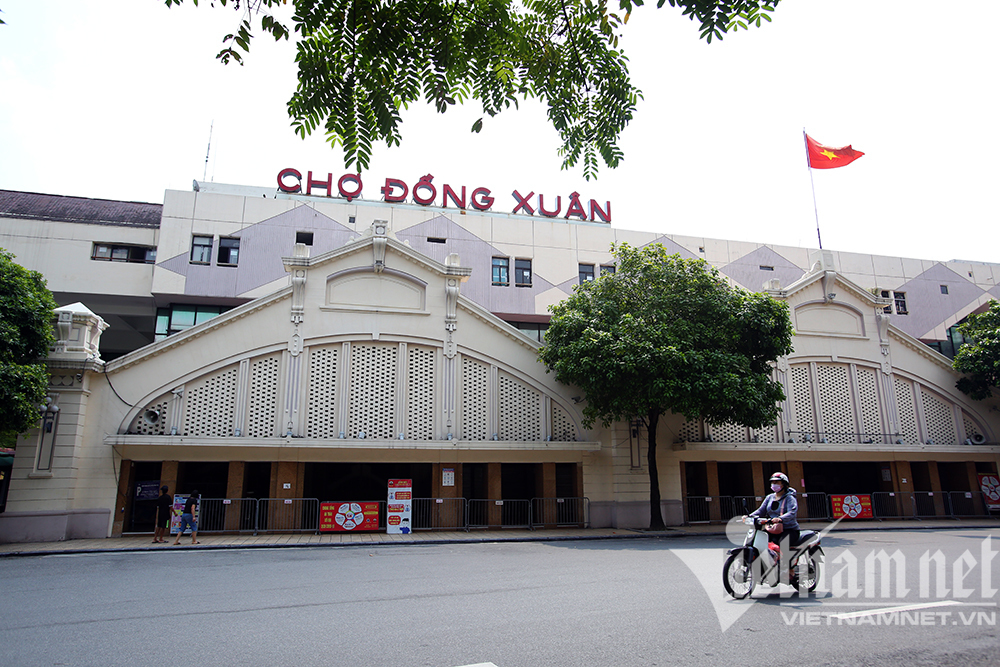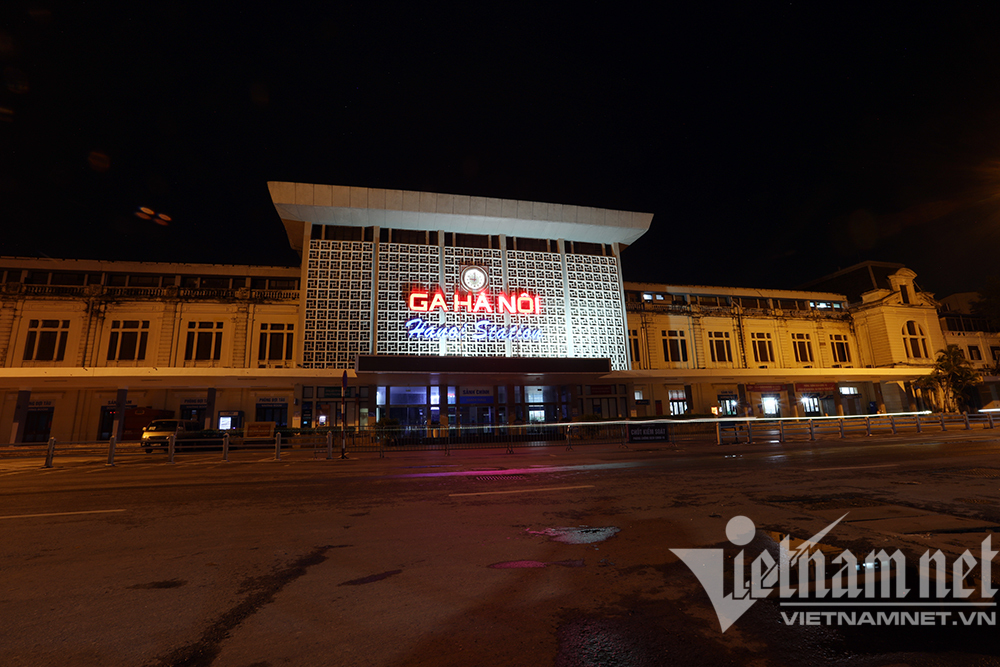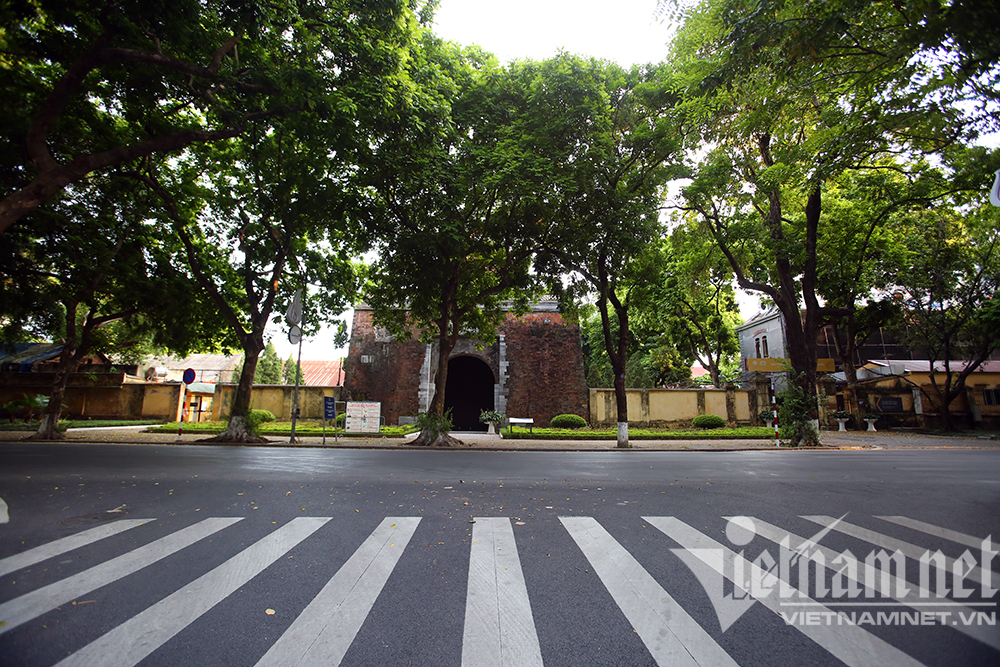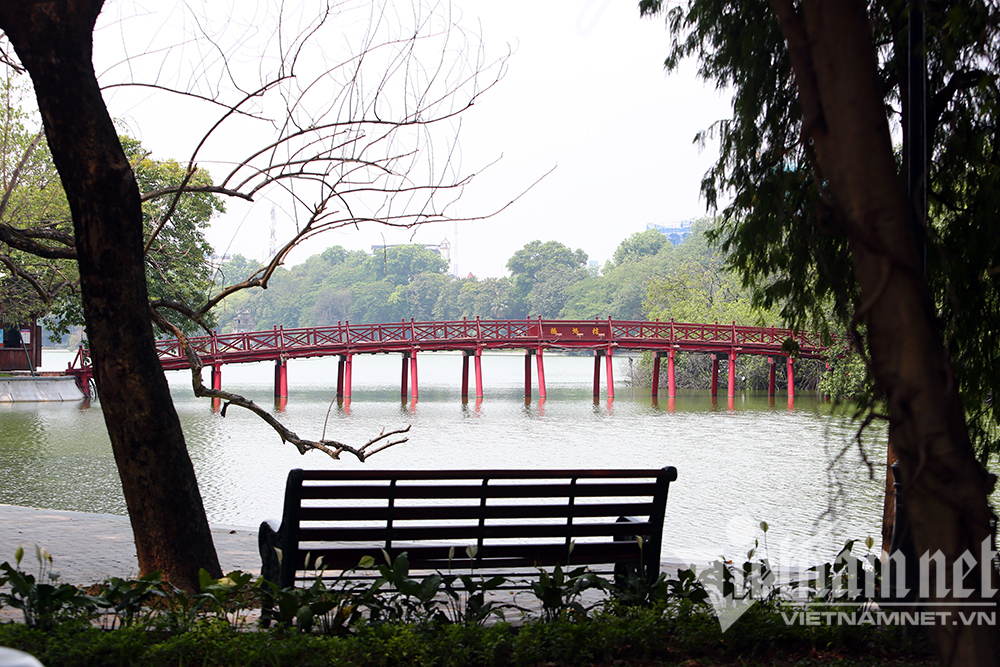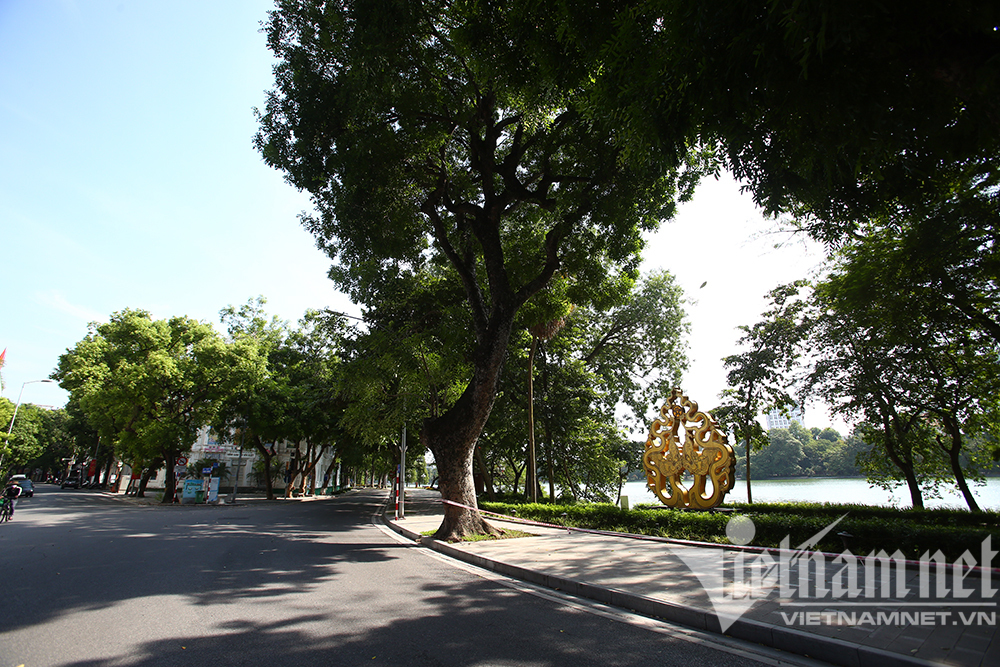 A quiet Hanoi during social distancing.
Pham Hai

The Hanoi Party Committee has decided to extend social distancing measures in place for another 15 days as the fresh coronavirus outbreak is yet to show signs of abating.

Hanoi Mayor Chu Ngoc Anh has asked agencies to prepare a backup plan when Hanoi extends social distancing in accordance with Directive 16.