Hanoi will narrow locked-down areas to restore production and business activities, according to the municipal People's Committee.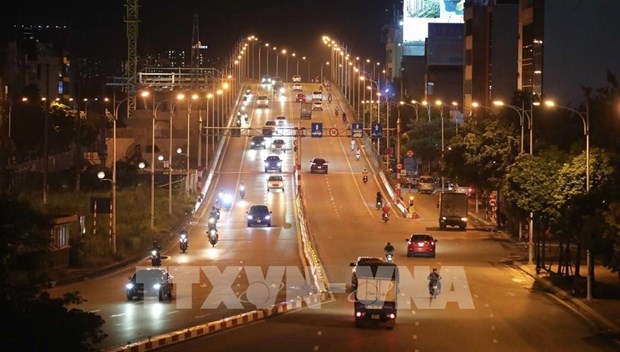 Vinh Tuy street in Hanoi after a pandemic control checkpoint is removed.
Speaking at a meeting with departments, sectors, districts, communes and wards on September 16, Vice Chairman of the People's Committee Nguyen Manh Quyen said that the capital city will not conduct large-scale lockdowns, but at the narrowest scale, to effectively control the pandemic.
The imposition of lockdowns will strictly follow directions of the Prime Minister and the Ministry of Health, Quyen stated, adding that the city will create all possible conditions to ensure the recovery of production and business activities and make it easier for people's lives.
According to the official, as of September 16, the city had tested 85 percent of its residents as planned, and vaccinated 93.18 percent of its population aged 18 and above.
Quyen asked local authorities to devise plans to provide the second jabs in accordance with the recommended time frame for each type of vaccine, and have lists of people to each vaccine so that the city can coordinate with the Ministry of Health to ensure vaccine supply.
The municipal Department of Health requested localities in "green zones" to closely control operations of restaurants and stationery business facilities to ensure pandemic prevention and control requirements.
The municipal Department of Public Security proposed the city continue to issue travel permits and maintain checkpoints to ensure pandemic prevention and control./.
Source: VNA