Dr Tran Dac Phu, former Head of the Preventive Medicine Department, advised Hanoi not to be hasty in granting green cards so that achievements of pandemic prevention can be maintained.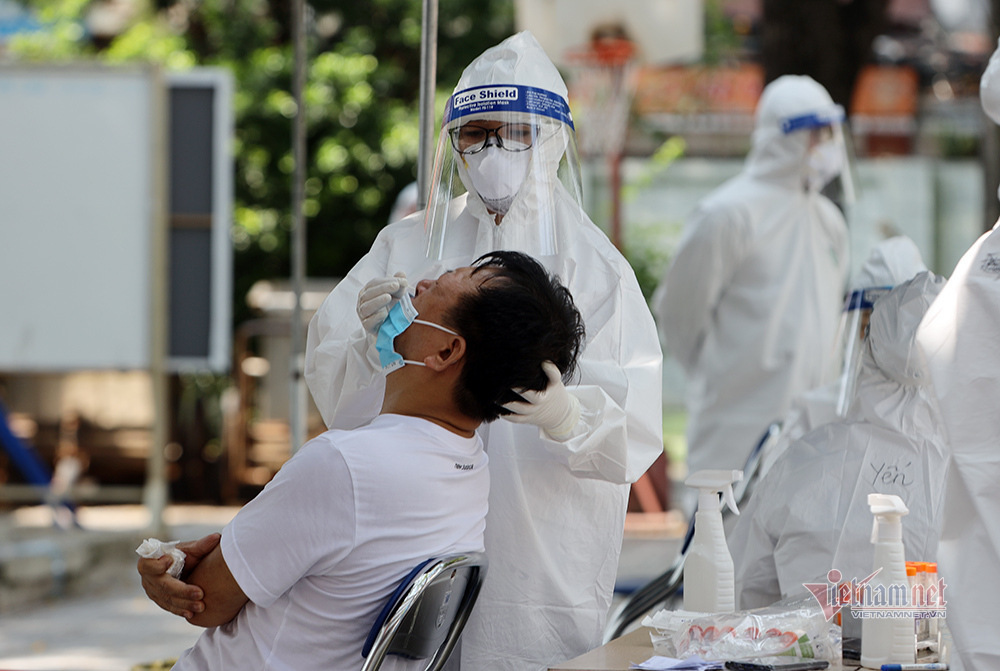 Hanoi Vice Mayor Chu Xuan Dung on September 22 met with the city's Command Post and command posts of agencies, districts, communes, wards and towns to discuss Directive 22 of the Hanoi People's Committee.
Phu, senior advisor to the Vietnam Public Health Emergency Operations Centre (PHEOC), said at the meeting that it was a great success that the outbreak had not flared up.
However, he said it would be difficult to obtain a 'zero Covid' situation, because coronavirus still exists in the community and has been affecting chains of drivers, shippers and other groups of people. Moreover, the situation is still complicated in the country.
Phu said that immunity requires two shots of the vaccine. Vaccines offer protection but even fully vaccinated people can still be infected and transmit the virus. Vaccines help to reduce the severity of the disease if a fully vaccinated person has a "breakthrough
infection", and they mostly prevent hospitalization and death.
Some other experts also said while the vaccination rate in Hanoi is still low, the city needs to apply drastic measures to protect the lives of people and not let the outbreak get out of control.
Hanoi Vice Mayor Chu Xuan Dung said experts all affirm the need for vaccination to reach herd immunity, but fully vaccinated people also have to keep alert to avoid infection.
Dung noted the recent incident of people flocking to the central area to celebrate the mid-Autumn festival, saying that this was not good for pandemic prevention and control. This shows that some districts still are not strictly observing regulations.
He asked the city's departments and local authorities to implement Directive 22 of the Hanoi People's Committee. The heads of agencies and local authorities must take responsibility for the results of pandemic prevention in their localities.
On September 22, the Hanoi People's Committee released a decision on strengthening the city's Steering Committee on Covid-19 Prevention and Control.
The committee comprises of 22 members, headed by Hanoi Mayor Chu Ngoc Anh. Hanoi Party Committee Vice Secretary Nguyen Van Phong is Deputy Chair of the Steering Committee.
In related news, a report showed that about 4,000 foreigners in Hanoi were vaccinated against Covid-19 pandemic from September 15-18. 
Huong Quynh

On the first night of relaxed social distancing (September 21), which coincided with the Mid-Autumn Festival, tens of thousands of people flocked to the streets to celebrate the festival.

From September 21, Hanoi has relaxed its anti-epidemic measures, with many activities and services resuming.