University students in Hanoi have been asked to study online amid rising new cases have been reported in the capital.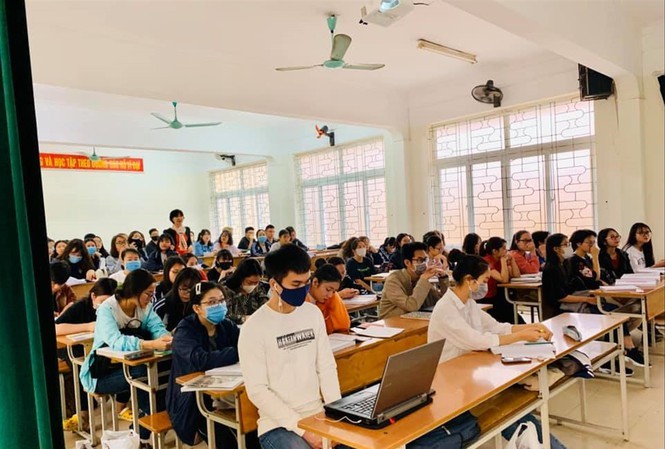 Students must not leave their places of residence
Hanoi universities opened again only a week ago but have to close again amid the outbreak. Some universities asked their students to not leave their places of residence. On March 8, Hanoi University informed their students the new schedules to in which the students continued staying home from March 9 to 15.
The university asked all students and lecturers to follow guidance from the Ministry of Health and quickly inform the university's clinic if they had ever visited areas with outbreaks in the past days. "Students and lecturers that have been overseas must be truthful about their trips so suitable solutions can be applied," the university stated in an announcement.
The students are also asked to stay calm, follow news from trustworthy sources and limit travelling to crowded places.
Hanoi University of Technology also asked their students to not leave their residences. From March 9 to 15, the university will open online classes only. Subjects that can't be learnt online will be delayed.
Vietnam National University, Hanoi will open online classes from March 9 to 15. All departments of the university will inform their students in Hanoi and ask them to limit travelling and not to leave their places of residency.
On March 8, HCM City People's Committee also allowed 12th graders to continue staying home.
Tienphong/Dtinews

The move was taken after Hanoi confirmed the first case of Covid-19 on March 6 and the city's authorities continued to postpone the reopening of schools.

Fed up with staying home for so long during the extended school closures, university students are turning to online jobs to make up for part-time employment they lost due to the impacts of the COVID-19 epidemic.