On the first night of relaxed social distancing (September 21), which coincided with the Mid-Autumn Festival, tens of thousands of people flocked to the streets to celebrate the festival.
Many people did not meet the 5K regulations as recommended by the local authorities to prevent the epidemic.
Dr. Nguyen Huy Nga, former director of the Department of Preventive Medicine (Ministry of Health), told VietNamNet this should not happen when the capital city has just re-opened and many people, including children, have not been vaccinated yet.
"Hanoi should have waited until the Mid-Autumn Festival to decide to relax social distancing measures," he said.
Dr. Nga said that Hanoi's health agency should strictly monitor epidemic situation from now until early October.
According to Dr. Tran Dac Phu, former Director of the Department of Preventive Medicine, Ministry of Health, these actions are unacceptable, and risk affecting the overall good results that the city has achieved. 
People still need to maintain personal protection with the 5Ks (wear your masks, wash your hands, keep your distance, declare your health status, do not gather in groups), according to Dr. Phu.
Dr Nguyen Thu Anh, director of the Woolcock Institute of Medical Research, Vietnam, expressed concern about the possibility of COVID-19 cases appearing after Tuesday night's crowd. 
The risk of infection is much greater as many families took their children to the street that night. Children are not vaccinated, so their risk of infection is very high, Anh said, adding that most people are only partly protected with one vaccine shot.
VietNamNet captured crowded Hanoi streets on September 21 evening: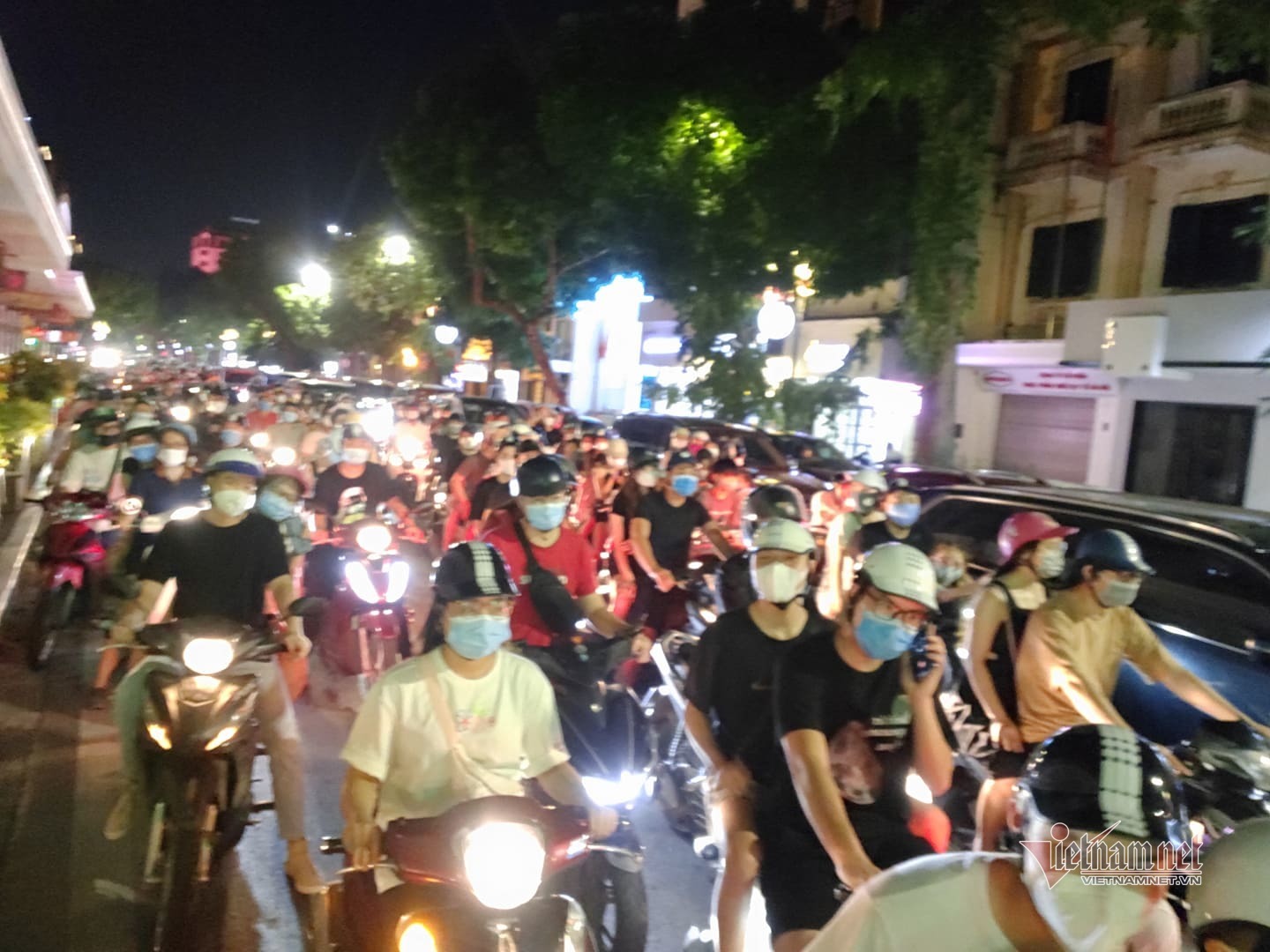 From 6pm, thousands of people drove motorbikes to Hoan Kiem (Sword) Lake and Hang Ma Street (street for toys and decorative items) to celebrate the Mid-Autumn Festival.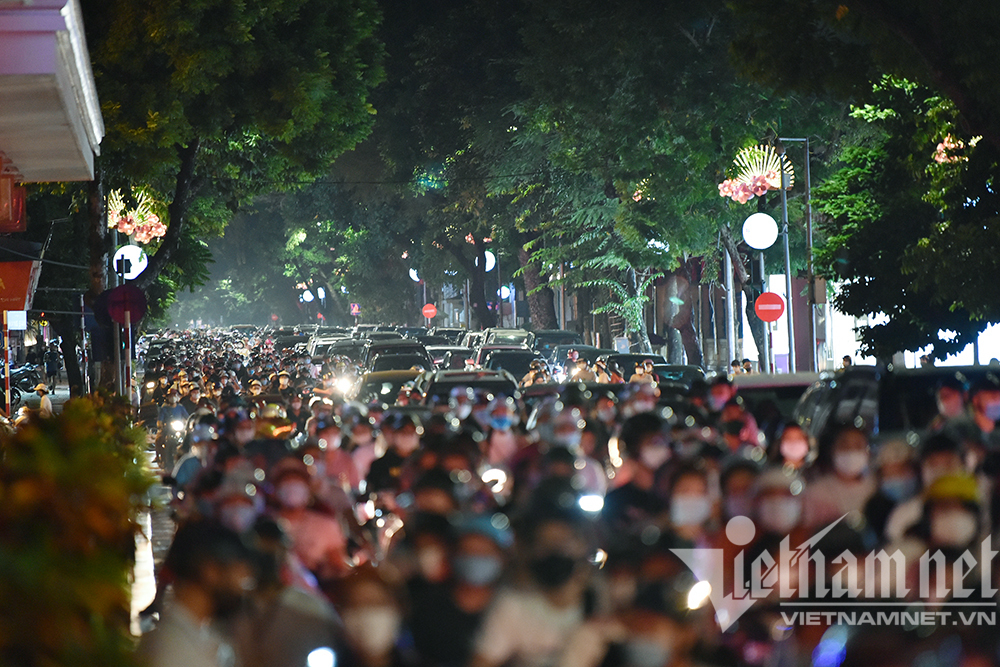 Hang Bai Street.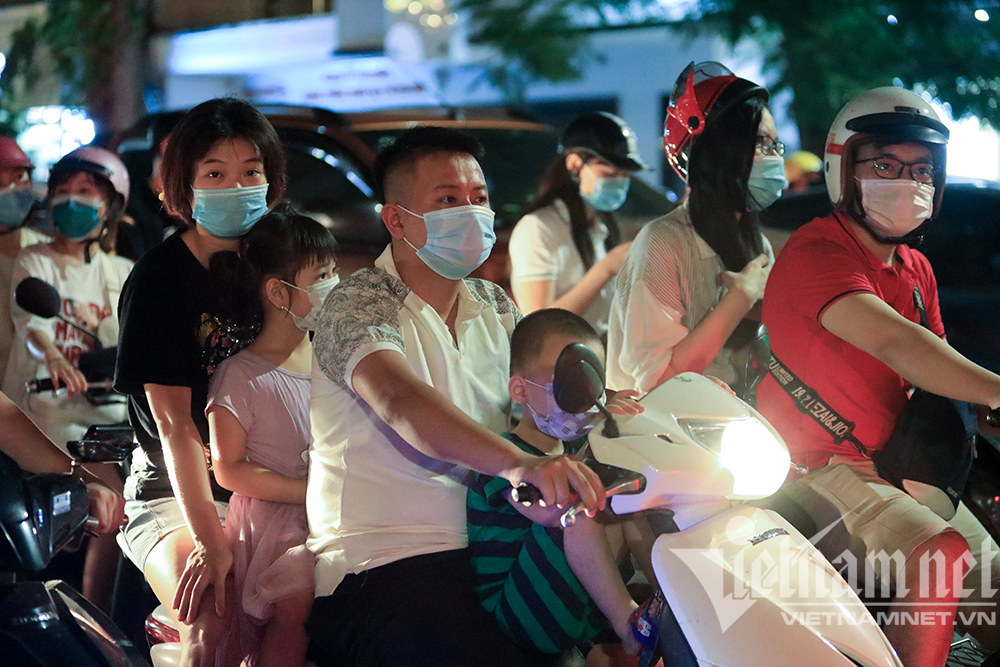 Many people took their children to the street.

Dinh Tien Hoang Street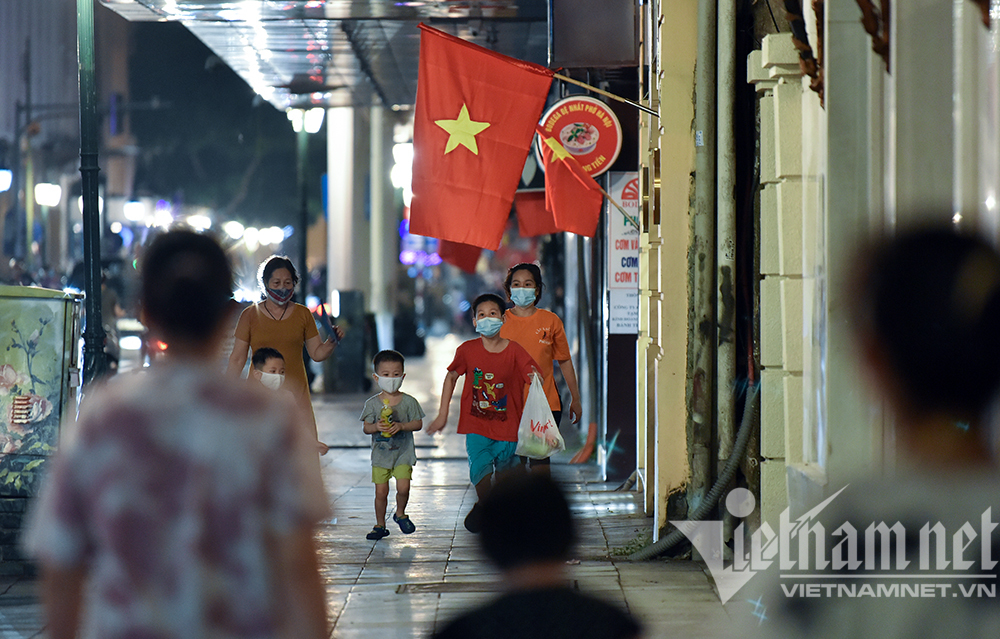 Trang Tien Street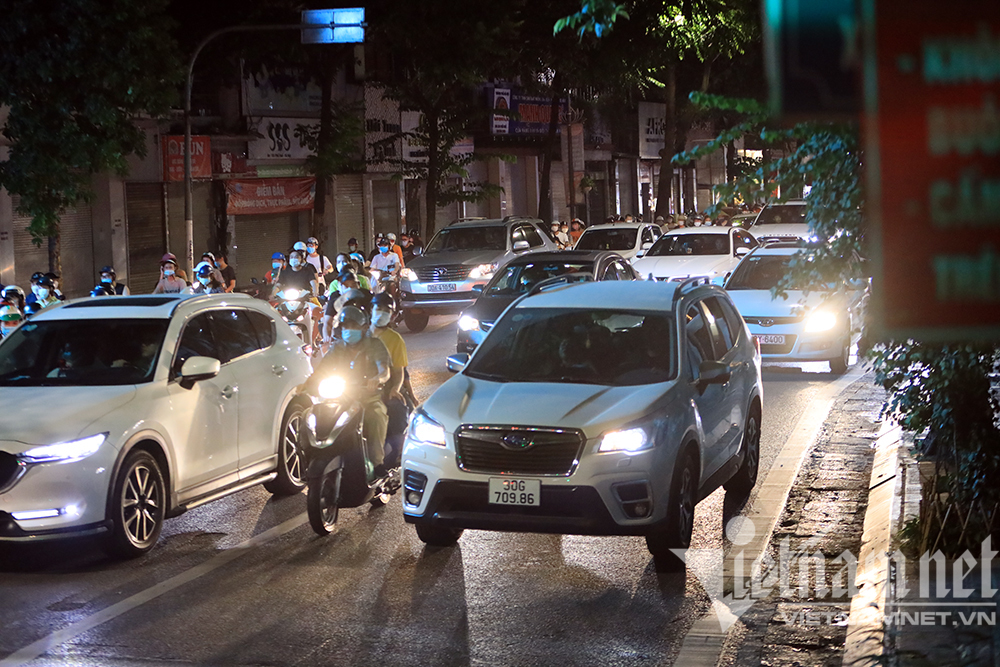 Hue Street.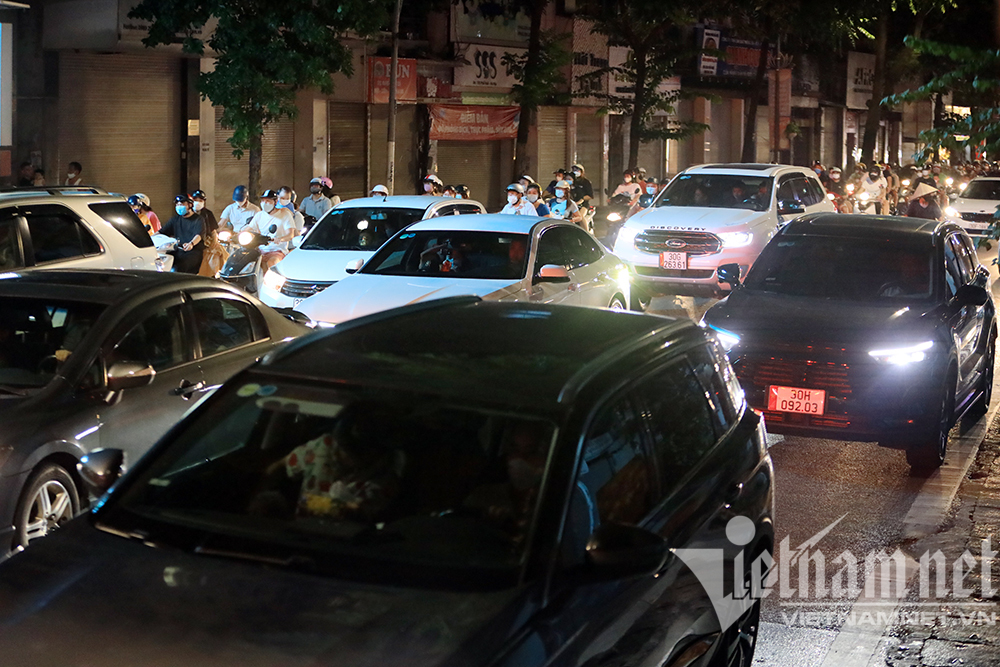 All roads in Hanoi centers were packed with vehicles.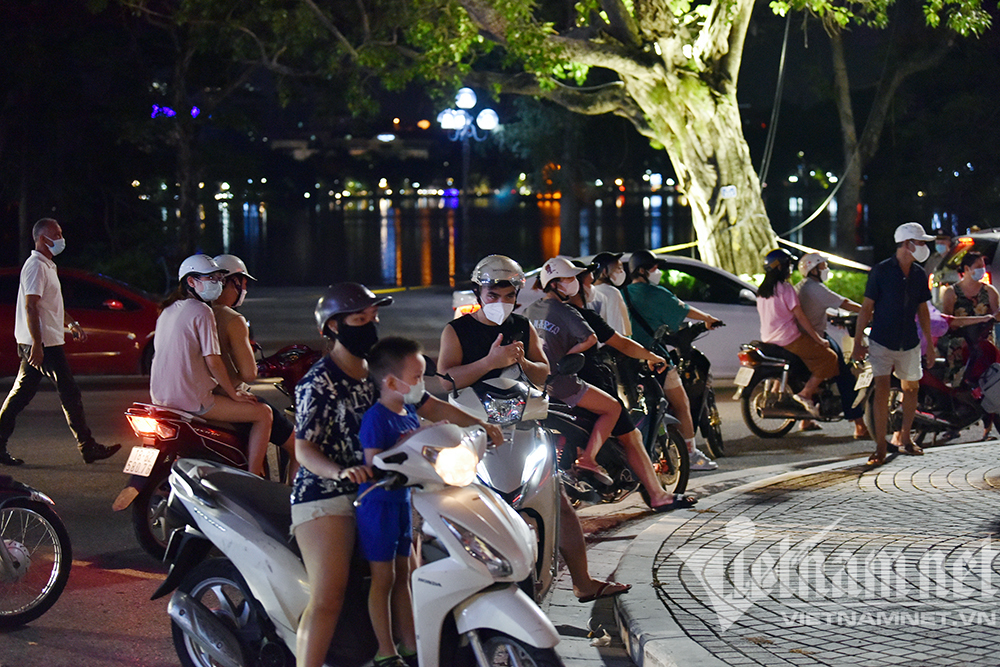 Dong Kinh Nghia Thuc Square
Hang Ma Street.
Many people ignored the rule on keeping distance from each other.
Pham Hai – Huong Quynh

From September 21, Hanoi has relaxed its anti-epidemic measures, with many activities and services resuming.