The Drug Administration of Vietnam has just sent an official dispatch to drug importers and manufacturers in Vietnam, asking them to find sources of Covid-19 vaccine supplies.
The request was made at a time when demand for vaccines has greatly increased, and the supply of vaccines for Vietnam has been affected.
In order to increase supply and access to many safe and effective sources of vaccines, the Drug Administration of Vietnam asked drug importers to urgently search for new supplies of Covid-19 vaccines (Astrazeneca, Pfizer, Johnson & Johnson, JSC Generium (Sputnik V), Moderna, Sinovac...). The agency also asked local vaccine production and research establishments to speed up the research and production of Covid-19 vaccines.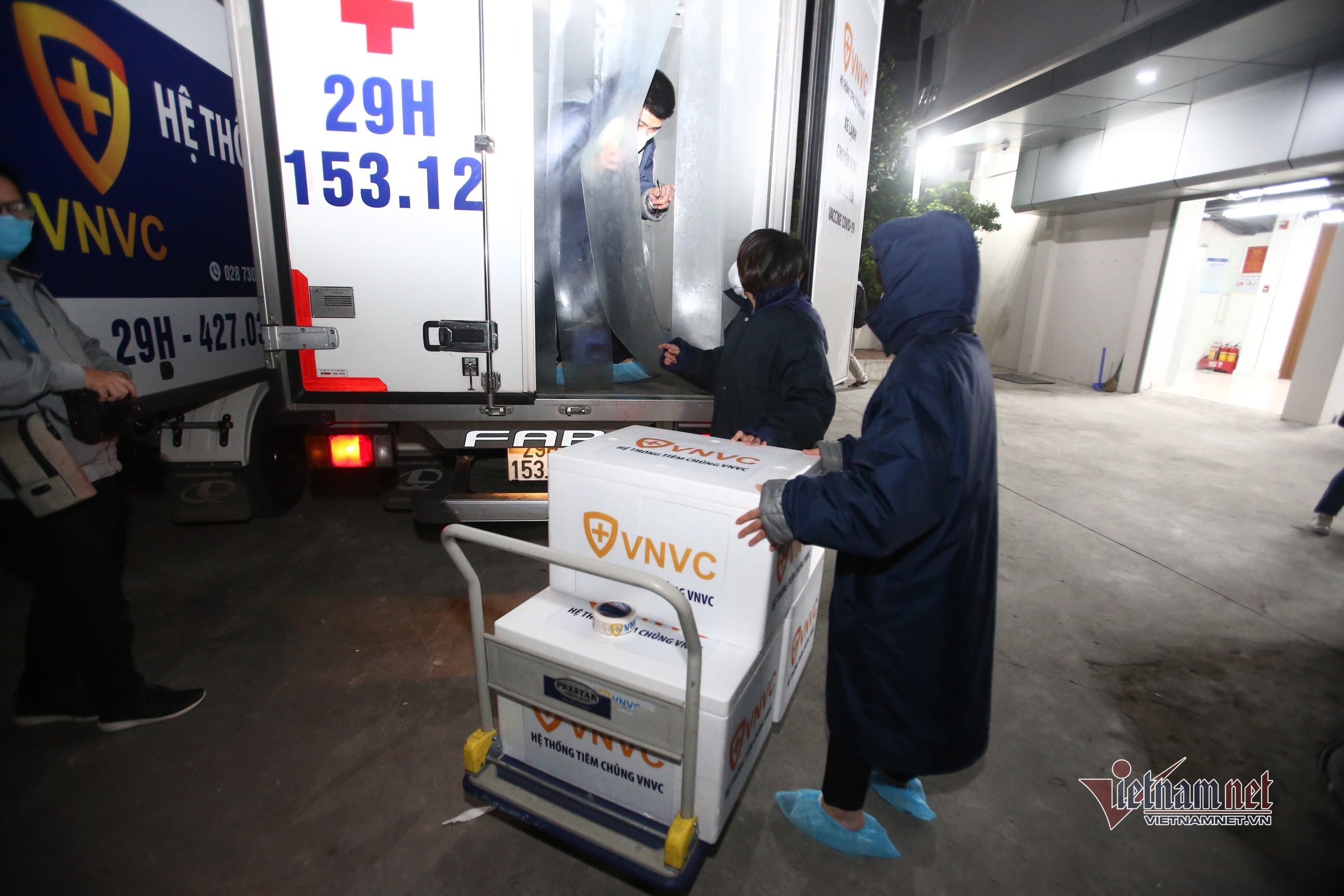 The Covid-19 vaccine produced by Astrazeneca is transported to vaccination sites in Hanoi. - Photo: Pham Hai
Previously, on February 23, the Drug Administration of Vietnam sent the first dispatch to drug manufacturers and importers as well as domestic vaccine producers on this issue.
The worldwide supply of Covid-19 vaccine is scarce. There are not enough manufacturers of vaccines that meet the pre-assessment standards of the World Health Organization (WHO), and their production capacity is limited.
Moreover, a number of developed countries like the US, UK, and European countries actively supported research and development of the vaccine and placed big orders at the start of the research and development stage.
Over 30 countries ordered volumes of vaccines that are higher than their populations, even when the vaccines were not produced. Some countries even ordered a number four times more than their population. This has made it difficult for many countries, especially developing ones, to have access to vaccine sources.
The Vietnamese Ministry of Health has tried to access different sources of Covid-19 vaccine supplies.
On March 23, the Preventive Medicine Agency received COVAX Facility's announcement that vaccine delivery will be delayed.
The import of AstraZeneca's vaccine by the Vietnam Vaccine Joint Stock Company (VNVC) may be delayed due to a shortage of vaccine supply in the world.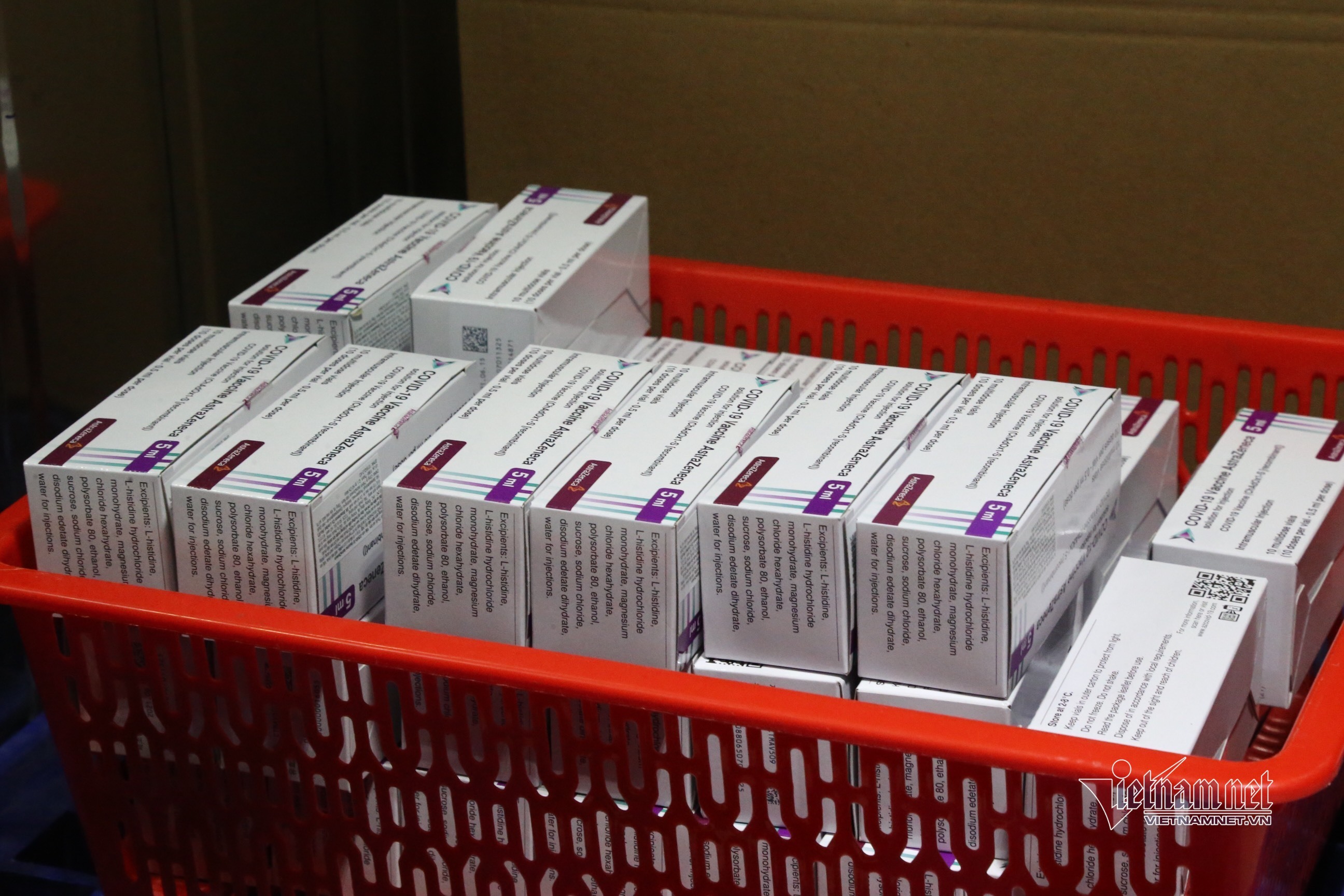 The Research Center for Vaccines and Medical Biologicals Production (POLYVAC) is negotiating with Russia to buy Sputnik V vaccine with the maximum quantity and supply in the shortest time. However, the manufacturer has not yet confirmed the plan of supplying Sputnik V vaccine to Vietnam.
The Health Ministry on March 23 approved with conditions Russia's COVID-19 vaccine named Gam-COVID-Vac, also known as Sputnik V, for emergency use in COVID-19 prevention and control in the country. It is the second COVID-19 vaccine to be authorised in Vietnam.
The Ministry of Health is negotiating to buy Pfizer's vaccine. It is also working with Johnson & Johnson, Moderna, and manufacturers in India and China to ask for their official answer to the Covid-19 vaccine supply for Vietnam.
Besides seeking imported vaccine sources, Vietnam is promoting vaccine research and development at home. The Nanocovax vaccine developed by Nanogen has been tested on humans, and phase 2 of the clinical trial started on February 26. Covivac vaccine developed by IVAC entered the clinical trial phase 1 on March 15.
Nguyen Lien

Due to the shortage of a global supply of Covid-19 vaccines, the vaccine batch provided for Vietnam by the COVAX program may arrive in Vietnam later than scheduled.

The clinical trial of the domestically-made Nanocovax vaccine is going smoothly, and by the end of September, Vietnam will have its first Covid-19 vaccine.