The Drug Administration of Vietnam has urged Central Pharmaceutical JSC No.2 to import antiviral flu drug Tamiflu 75mg to deal with to a rise in flu cases in localities throughout the country, especially Hanoi and HCM City.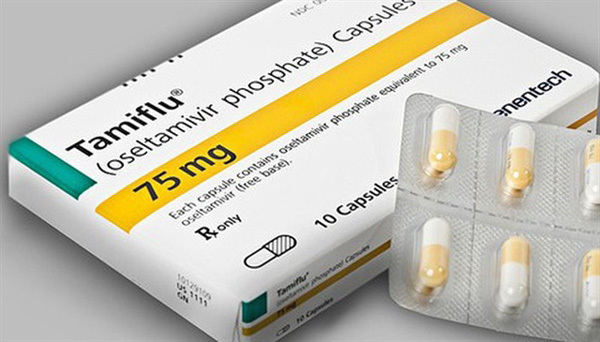 Tamiflu cannot be used for all patients. — Photo vneconomy.vn
Tamiflu is the brand name of oseltamivir, an antiviral medication used to treat influenza A and influenza B.
The drug is quickly running out of stock. Hanoi-based National Hospital of Paediatrics reported that they only had enough Tamiflu for inpatients.
The administration also asked provincial and municipal health departments to proactively contact pharmacies and drug importers to procure and reserve enough Tamiflu to ensure treatment.
Exporters were requested to work with suppliers of antiviral medicines containing oseltamivir which have been registered in Vietnam right after receiving orders from medical facilities as well as file dossiers of applications for a drug import license for those drugs which are not allowed to be circulated in the domestic market to DAV for consideration.
More than 400,000 cases of flu were reported in November, including ten deaths. The number of patients admitted to central hospitals in Hanoi and HCM City has soared.
The Ministry of Health predicts a rise in flu cases in the next few months, especially around Tet (Vietnamese Lunar New Year Holiday) when the weather becomes colder and more humid.
Regarding parents who want to buy Tamiflu and treat their infected children at home, Tran Minh Dien, deputy director the National Hospital of Paediatrics, told broadcasting channel VTC14 that Tamiflu was a prescription-only medicine and could lead to severe complications if misused.
When experiencing symptoms of cough, fever, runny nose and headache, people need to go to hospital for proper diagnosis and medical interventions, the doctor said.
"Tamiflu is only recommended for those suffering other complications or illness. It cannot be used commonly for all flu-infected patients," said doctor Do Thien Hai from the National Hospital of Paediatrics. — VNS

More than 62,000 people in the central provinces of Vietnam have infected with deadly dengue fever in ten months of the year, a threefold increase compared to the same period last year. Worse, eight people died of the disease.

A total of 764 new cases of dengue fever were discovered in Hanoi between October 28 and November 3, a fall of six cases in comparison to the previous week, according to Nguyen Nhat Cam, director of the Hanoi Center for Disease Control.