A little girl burst into tears as she was missing her mum who was working in an epidemic hotspot. 
A young doctor cut his hair to go to Bac Giang. A teacher volunteered to go to a quarantine center with his students. These images have touched people around the country.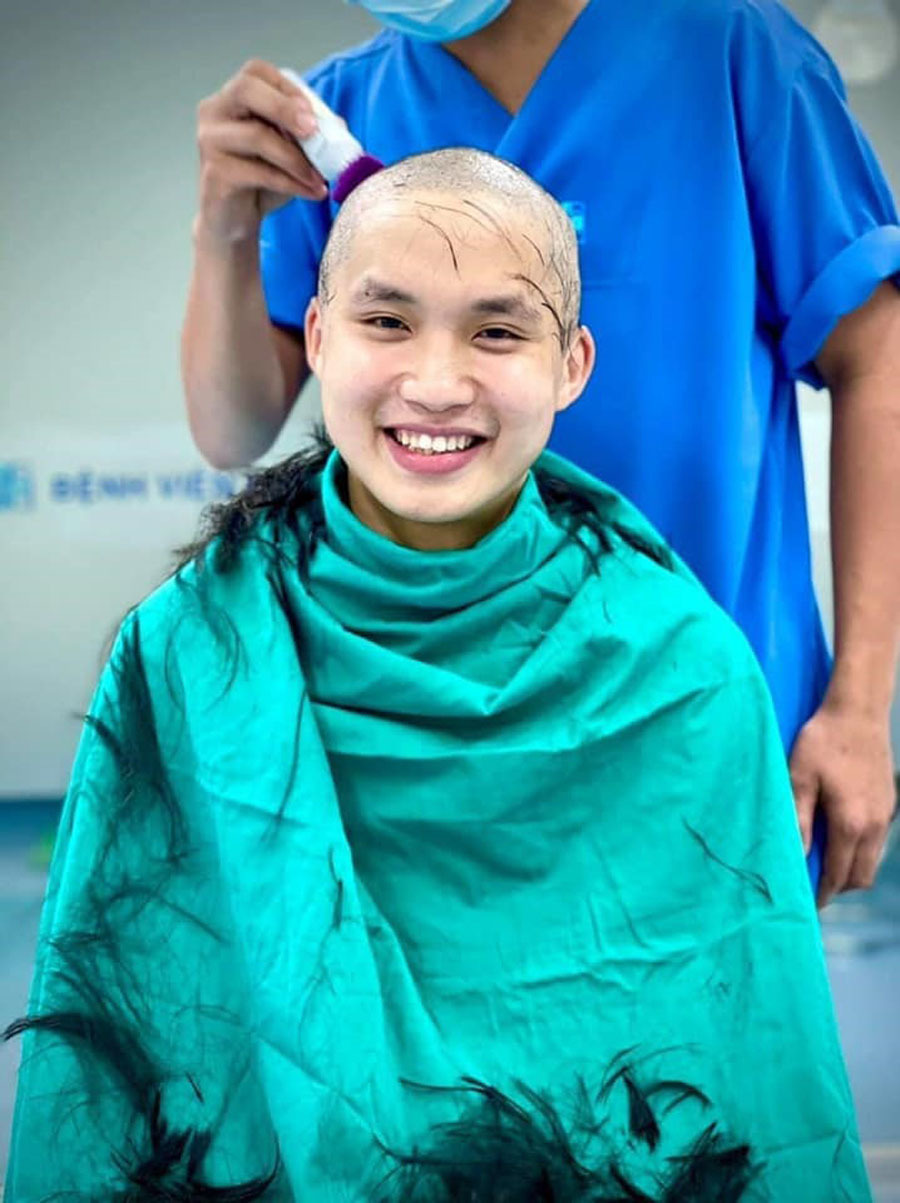 The photo of a young doctor at the HCMC University of Medicine and Pharmacy Hospital having his hair cut by his colleagues before going to Bac Giang to join the frontline forces against the epidemic touched the heart of many netizens.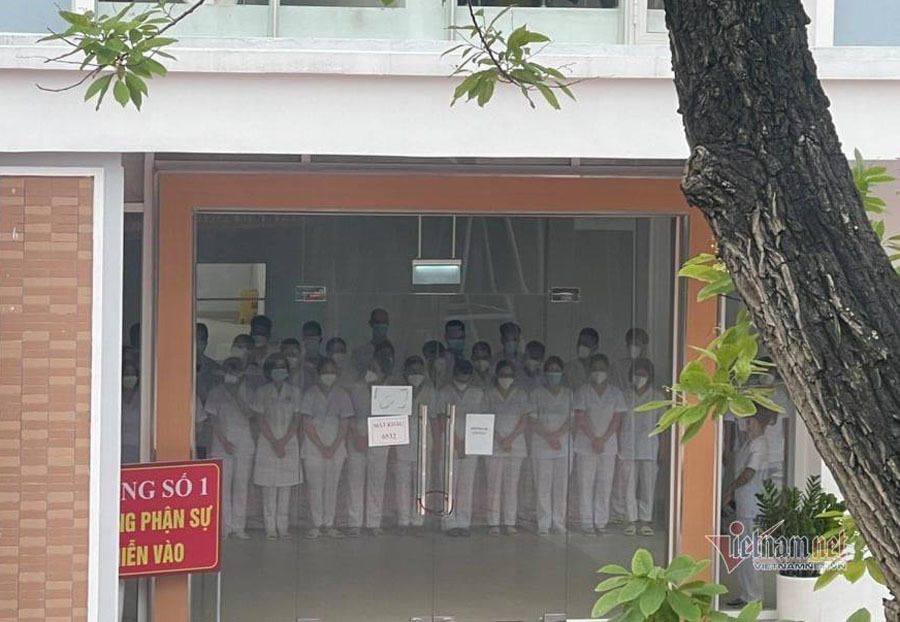 A morning crew with nearly 30 doctors and nurses who were treating Covid-19 patients in Bac Giang stood solemnly to commemorate the father of a team-member who had just passed away.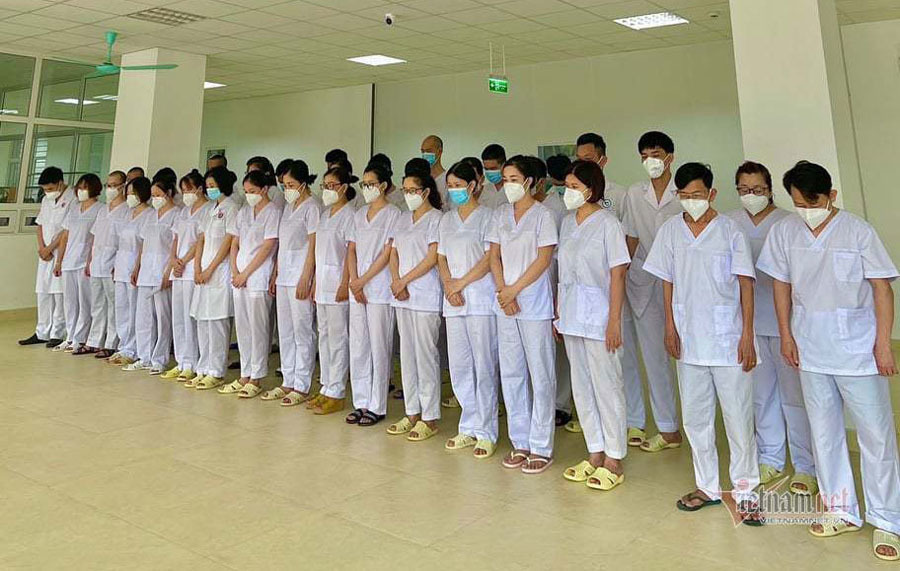 This man was on duty and could not return home to attend his father's funeral. Photo: Kien Trung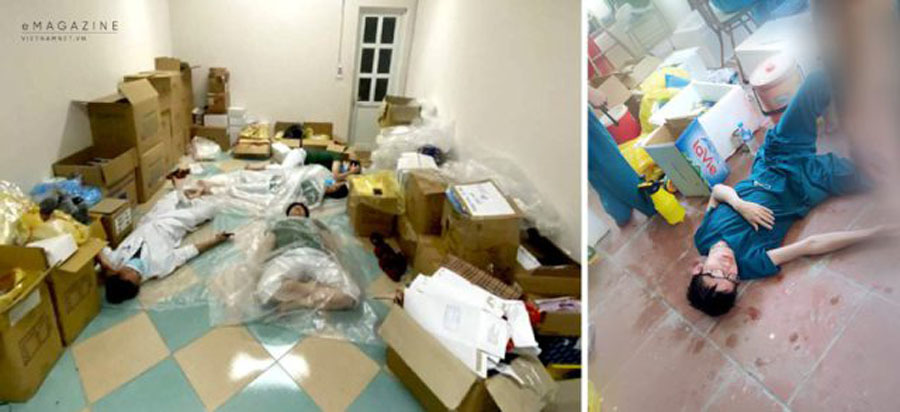 Young soldiers of the Army Medical Corps lie on the ground asleep because of exhaustion. Photo: Kien Thuc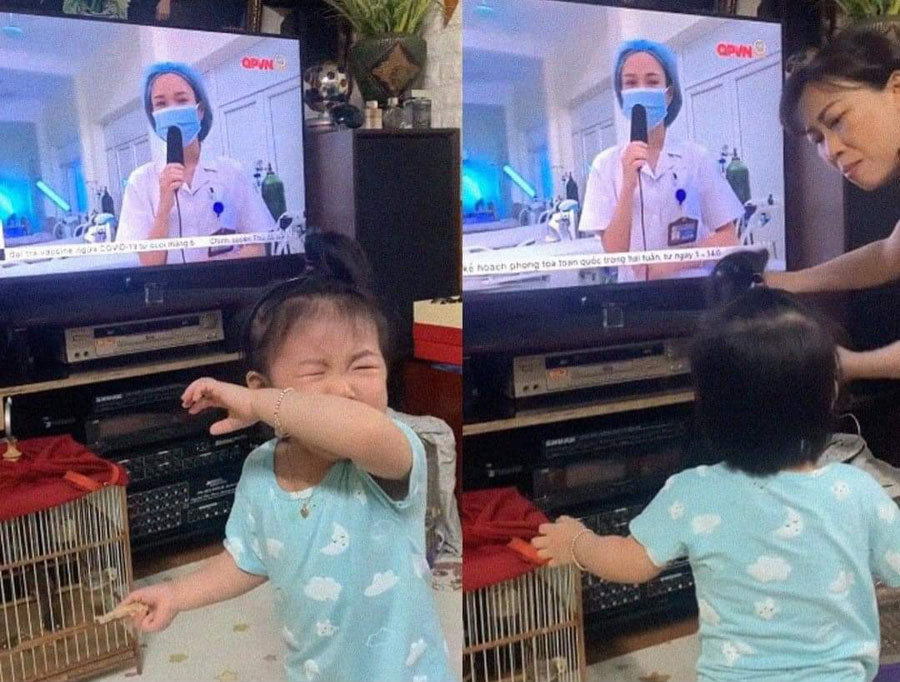 A 20-month-old girl burst into tears when she saw her mother, Nguyen Thi Hanh, on television. Hanh is a doctor at the Hanoi-based Military Medical Hospital 103, who was sent to the epidemic center in Bac Giang. She has been away from her family for many days.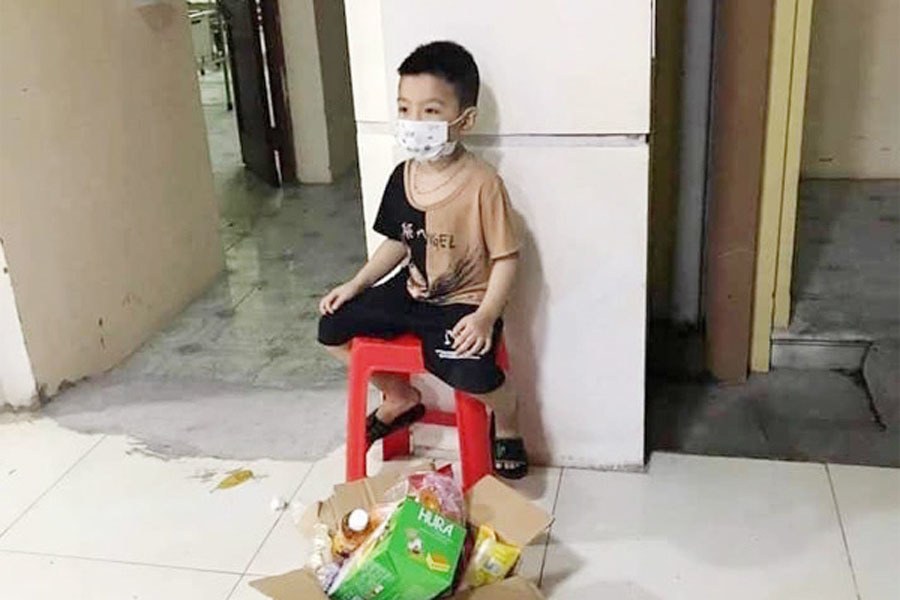 This 6-year-old patient was admitted to the hospital alone because his mother was also a patient, his father was quarantined, and his grandparents were ill. At the Bac Giang Provincial General Hospital, the boy tested positive for SARS-CoV-2.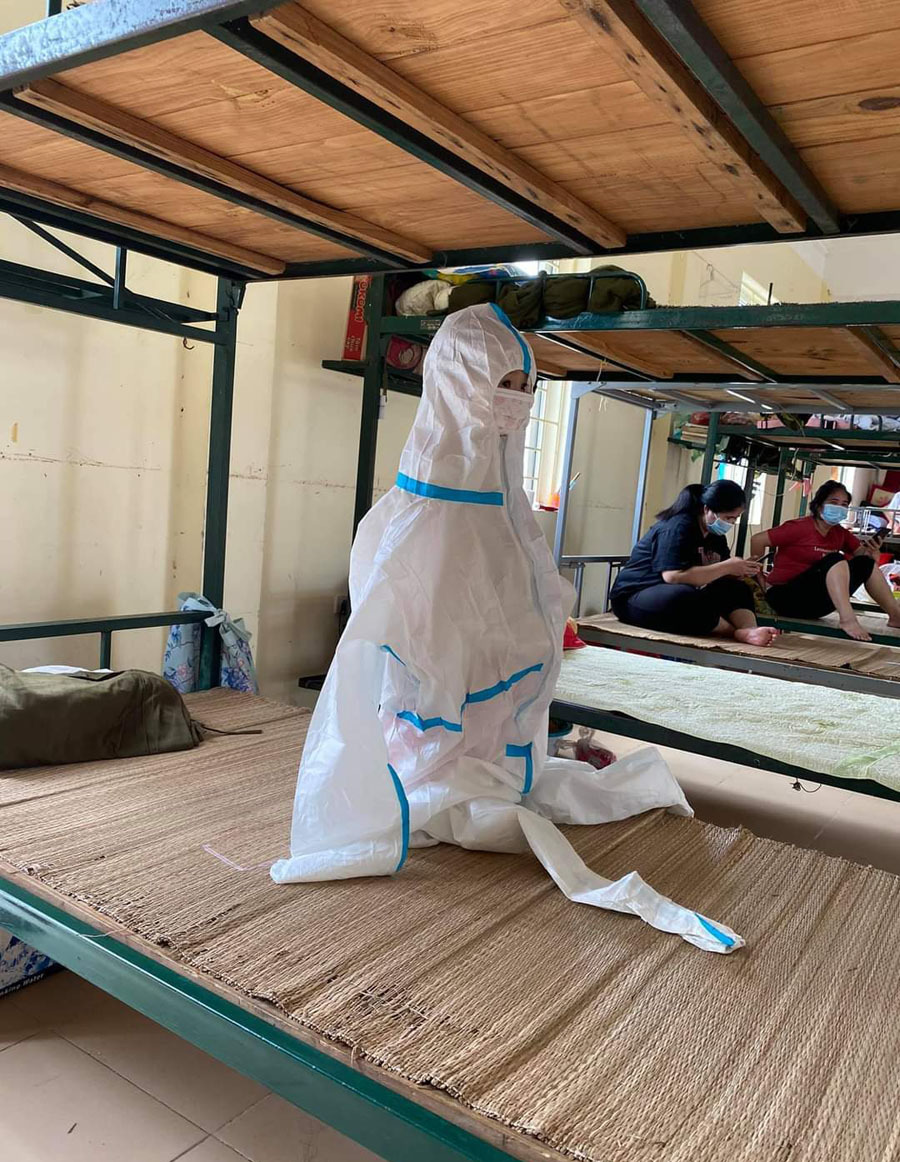 The photo of a 2-year-old girl in protective clothing was taken by a man who was under quarantine in a quarantine center in Dien Bien province. The little girl had to wear protective clothing before being moved to another quarantine site.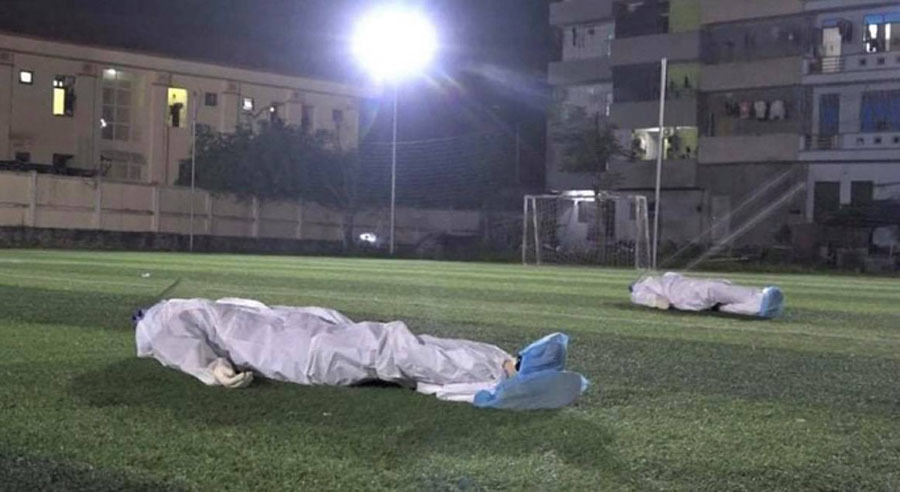 Doctors and students of the Hai Duong University of Health and Technology work through the night in Bac Giang. Photo: Dinh Hieu/Nguoi Lao Dong Newspaper.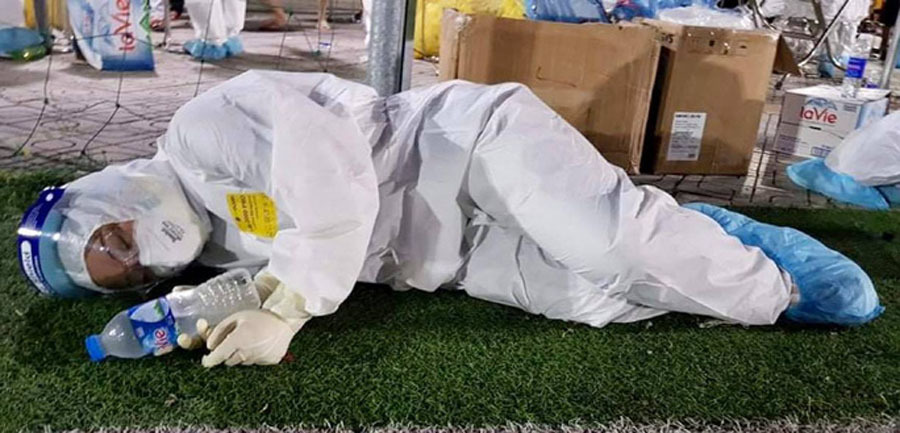 Those who are given a break go to the back to rest and recuperate. Photo: Dinh Hieu/Nguoi Lao Dong Newspaper.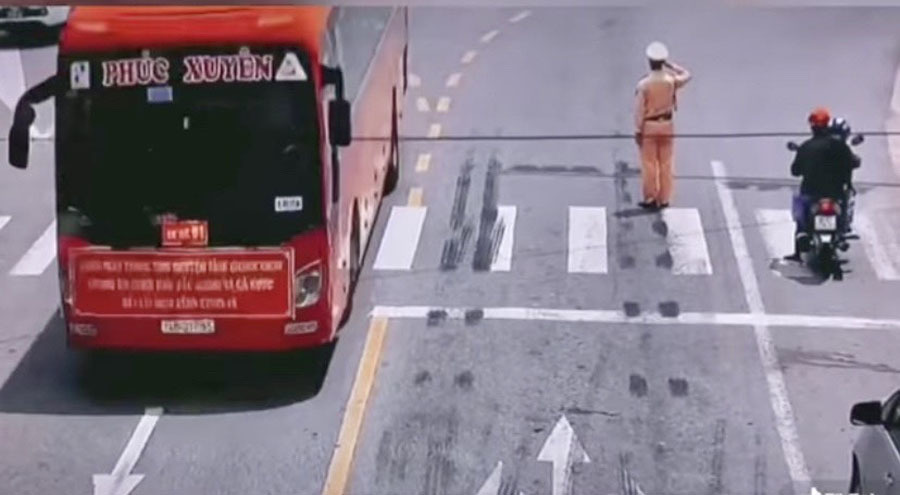 Lieutenant Tong Ngoc Kien, a police officer of Yen Dung District, Bac Giang province, solemnly greeted the buses carrying medical staff from Quang Ninh province to help Bac Giang fight epidemic. "As a Bac Giang resident who is being helped by the doctors of Quang Ninh to fight the epidemic, I stood by until the buses passed as a thank you to them," Lieutenant Kien said.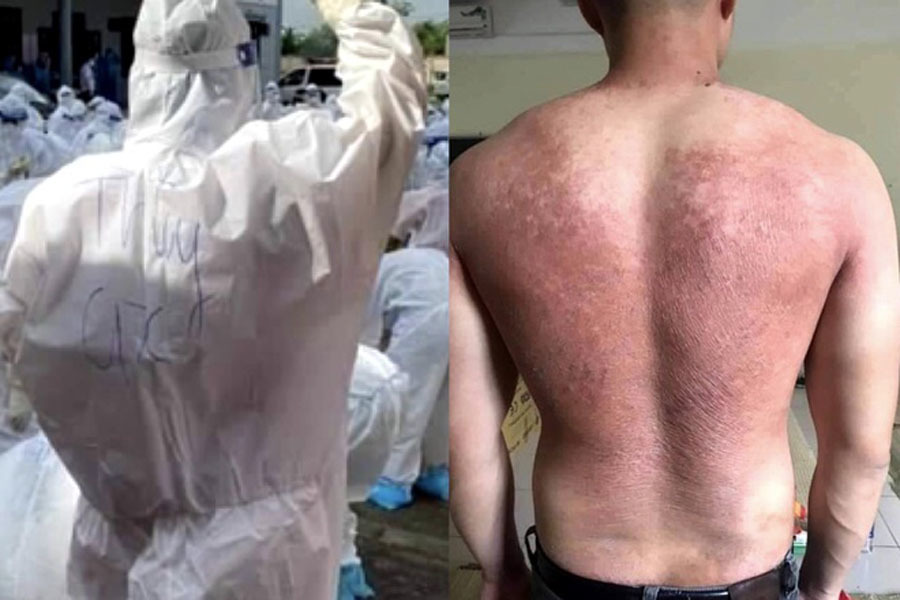 The blistered back, caused by wearing protective clothing in hot weather, of student Nguyen Phuc Dang Ninh, from Hai Duong University of Medical Technology, who went to Bac Giang to help the province fight the epidemic.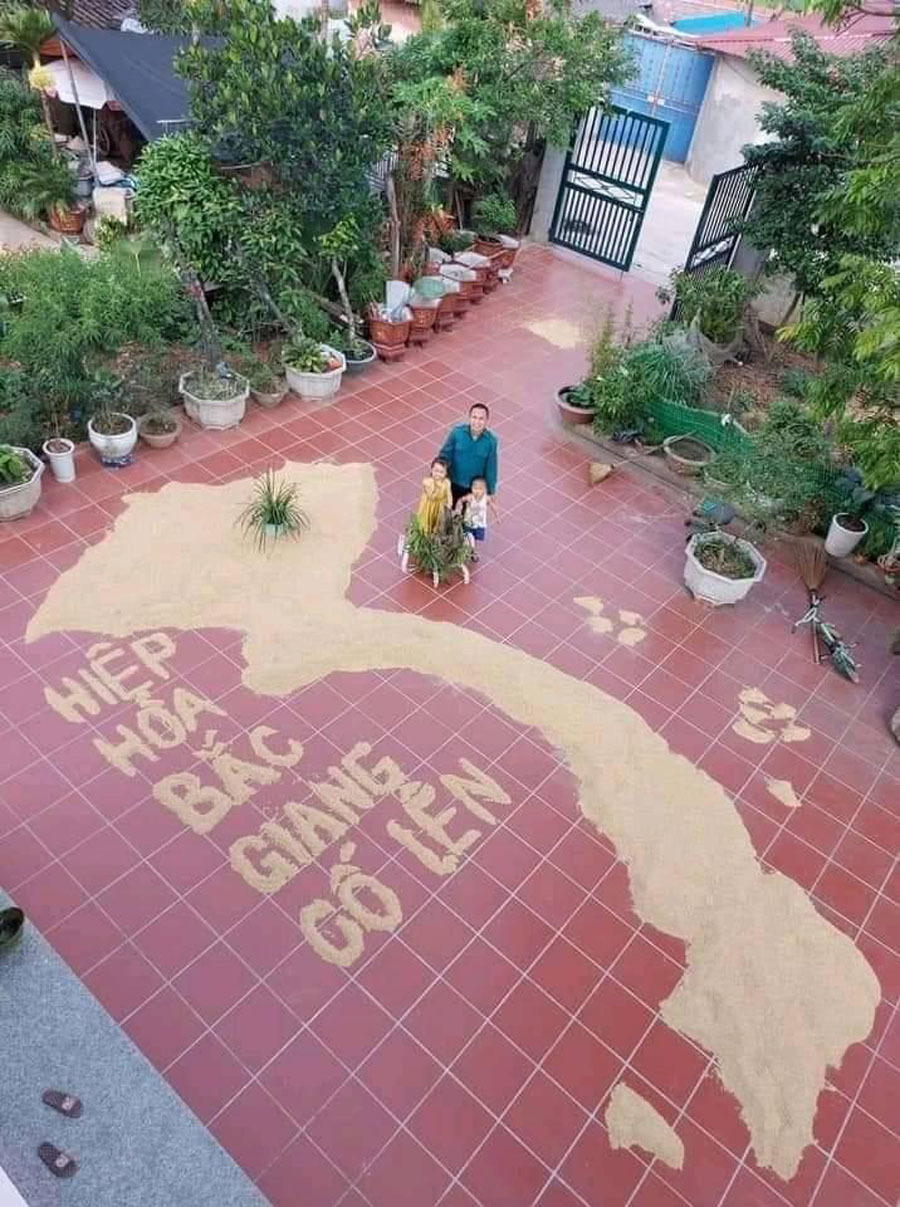 Words of encouragement sent to Hiep Hoa district, Bac Giang during the Covid-19 epidemic. The creator of this work is Mr. Dao Quoc Huy (Ngoc Son commune, Hiep Hoa district). It took him almost an hour to complete the rice-made map in the family yard.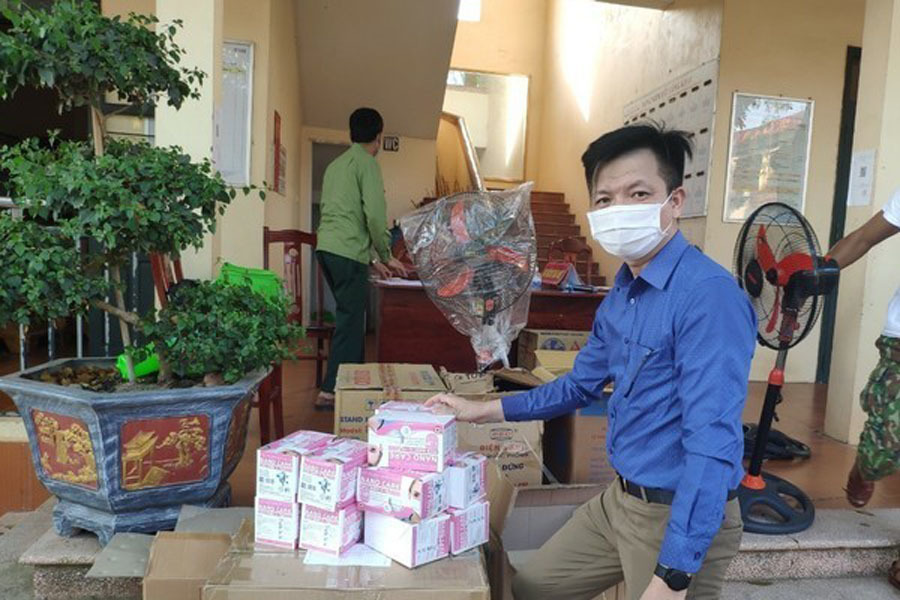 Teacher Cao Xuan Thanh, Vice Principal of Huong Son Primary School (Lang Giang, Bac Giang), volunteered to enter a quarantine center with his students.
Nam Phuong

A total of 34 children aged 3 to 5 have been put into isolation at a kindergarten in Bac Giang Province, the country's largest COVID-19 hotspot, after coming into contact with a classmate who has since tested positive for COVID-19.