Ho Chi Minh City People's Council has cancelled 61 projects which have failed to be implemented on schedule, with developers showing their incapability to move things forward.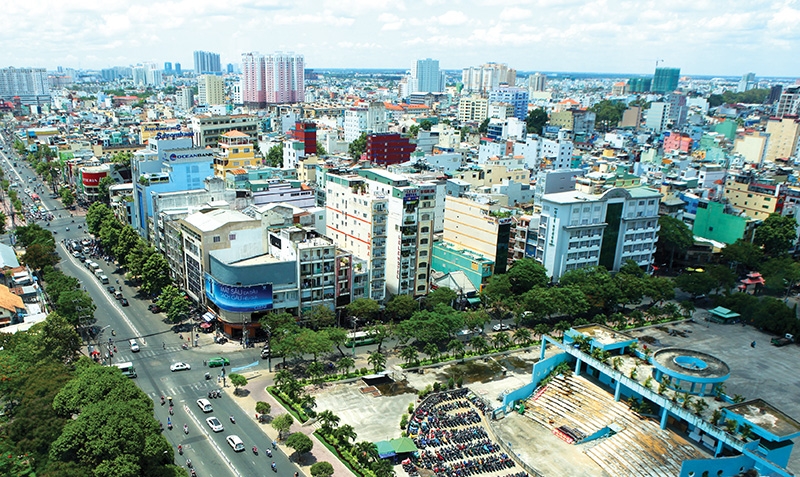 Despite the high demand, Ho Chi Minh City still sits on 900ha of unused land and 14,000 vacant units, photo Le Toan
The projects were approved for transfer from land for growing rice to urban development land between 2015 and 2017, but remain long-delayed due to various reasons.
Two prominent projects are in the city's central business districts. One located on the triangle of Tran Hung Dao, Nguyen Thai Hoc, and Pham Ngu Lao streets was in 2007 assigned to a joint venture between Thai Son Construction Company, Chi Thanh Investment, Anh Duong Finance and Investment, BIDV, and South Korean investors of Hanwha Engineering and Construction, Hanshin Engineering and Construction, and Hanwha Galleria.
The site was planned to develop a 65-storey complex with different functions such as commercial, office for lease, and hotel. The scheme was rejected by the government because of an incorrect auction process held, before a new joint venture involving the three South Korean companies was approved just under a decade ago.
However, the new investors could not implement the initiative and Ho Chi Minh City People's Committee decided to stop the project altogether. In 2015 it was put up for public auction once more, with the joint venture of South Korea's Jimiro Construction and domestic Dai Tan Phu chosen as investor, but they made no further progress.
A second major cancelled project is the complex located on the corner of Dong Khoi, Nguyen Hue, and Ngo Duc Ke streets in the heart of Ho Chi Minh City.
In 2014, this project was assigned to domestic investor Ho Chi Minh City Services and Trading Corporation but city authorities have finally pulled the plug after zero progress had been made.
Apart from the aforementioned project cancellations, many other large-scale property projects are awaiting the approval to proceed from the authorities.
The $900-million eco-smart city, funded by a consortium of Lotte Group affiliates, has similarly been delayed for years.
In 2015, Ho Chi Minh City People's Committee assigned the project to Lotte without an auction, as it was the only group expressing interest in the venture. The following year, the consortium advanced VND120 billion ($5.2 million) to implement it.
A representative from Lotte Properties Ho Chi Minh City – Lotte's arm in charge of this project – last week confirmed to VIR that it was continuing talks with the government and local authorities to pave the way for the project.
"It has taken longer than expected but it seems like the government and local authorities are in the final stages of making a decision and I look forward to good news," said the representative.
Meanwhile, Keppel Land Watco, a joint venture between Keppel Land Singapore and domestic partners, is now waiting for final approval from the government for adjusting the lifespan of Saigon Centre IV and V. These are two sub-projects of the Saigon Centre scheme, which first received certification 27 years ago.
According to the proposal to the Ministry of Planning and Investment (MPI), operations will last until 2070 instead of 2043 due to the slow land delivery by city authorities. The MPI claimed that the proposal should be approved because the reasons of delay were not caused by Keppel Land but by difficulties in land clearance and compensation.
Ho Chi Minh City People's Committee, meanwhile, claimed that the long-delayed projects had been causing many difficulties for local residents, as well as losses for investors.
The committee explained that the key reason for delays involved complicated regulations on the actual ownership of the land plots in the city.
In addition to this, the zoning plan of different areas has also been changed regularly, forcing projects to constantly adjust.
According to a report from competent bodies, many projects are also long-delayed because of the lack of capacity from investors.
"We are drawing up a list of projects which cannot be implemented and those will have their licences revoked," said a source from the committee.
According to Ho Chi Minh City Department of Planning and Investment, the city has more than 130 projects delayed for years due to many reasons, including overlapping and complicated procedures, causing uncomfortable situations for local residents, and wasting land plots.
Some of the land from the cancelled schemes will be reallocated for calling for new investors. Among those are a 23-hectare land plot and another 90ha land plot in Nha Be district, to serve for other purposes.
So far, Ho Chi Minh City has more than 900ha of unused land and around 14,000 unused units, draining resources from the city's budget and general investment of developers. VIR
Anh Doan

Let's take a look at several outstanding construction projects in Hanoi that have contributed to significantly changing the appearance of the capital this year.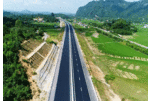 Construction of several national key projects, including the North-South Expressway and Long Thanh International Airports, have started.