Eight people were killed in a fire that broke out at a three-floor house in Ho Chi Minh City's District 11 on May 7.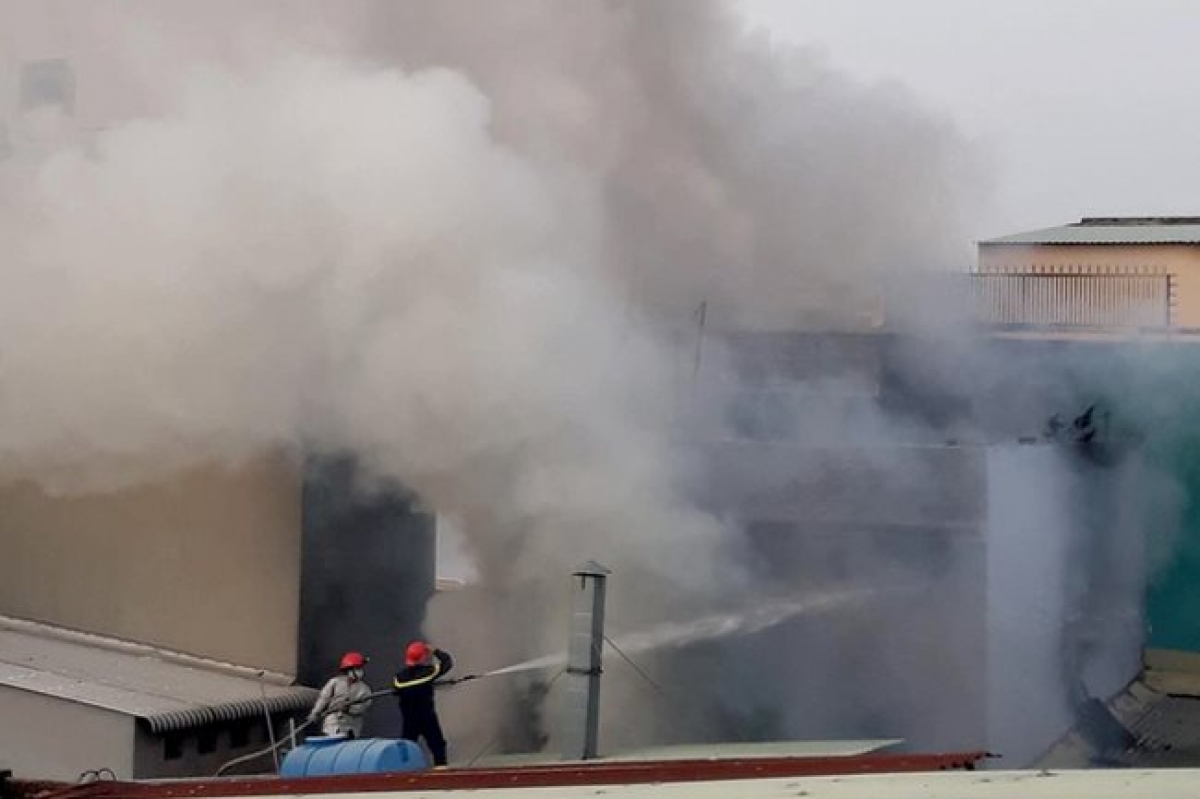 The deadly blaze occurred in Alley 47 on Lac Long Quan Street at around 5 p.m. and was extinguished at 6:12 p.m. on the same day, according to the HCMC Fire Fighting and Prevention Police Division.
Among the eight victims, three were found on the ground floor, four in the restroom on the second floor and another at the foot of the stairs, the local media reported.
The house has only one door, so they could not escape from the fire and finally lost their lives.
Eyewitnesses said the fire was fierce. They tried to put out the fire and rescue the victims but in vain.
Nearly 100 firefighters and 18 fire trucks were sent to the site for rescue efforts. As they arrived and extinguished the fire, the eight people inside the house had already died. 
The cause of the fire is under investigation.
SGT

Firefighters will never forget the haunting moments they witnessed at a fire on April 4 at a diaper and dairy product trading house in HCM City in which four people died.