The mixing of domestic and imported coal, leading to the production of slag, may be the cause of an explosion that occurred at State-owned Uong Bi Thermal Power Plant in Quang Binh on Sunday.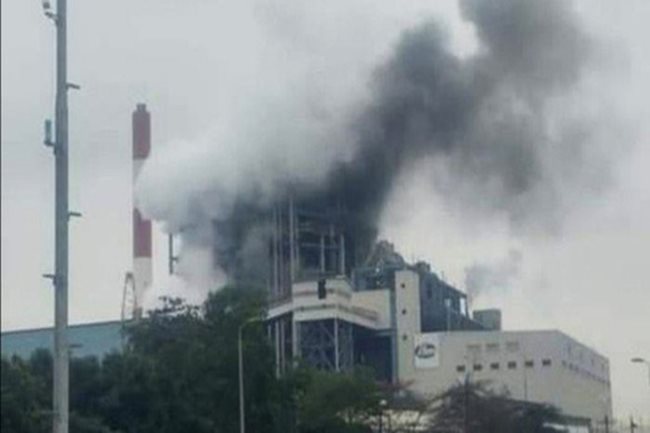 Smoke and steam rise from the boiler of the 300-megawatt generator at Uong Bi Thermal Power Plant in central Vietnam – PHOTO: TNO
Power Generation Corporation 1 (Genco 1), which is in charge of the plant, released a press statement on the incident today, January 13.
At around 4:30 p.m. on Sunday, the boiler of a 300-megawatt generator at the plant failed, with steam leaking out of the equipment. In response, the plant suspended the operation of the generator as a safety precaution.
"The incident did not have any environmental impact or human losses," stated Genco 1.
Prior to the incident, the generator was operating normally, following a national electricity dispatch order, and its equipment parameters were at stable levels.
Genco 1 said the supply of domestic coal is not sufficient to operate the generators. To make up for the shortfall, the State-run Vietnam National Coal and Mineral Industries Group has provided a type of imported coal since the end of 2019.
Work on the Uong Bi Thermal Power Plant started on May 1961. After nearly three years of construction, the plant produced its first power output for the northern grid on November 1963. It currently has two generators, producing 300 megawatts and 330 megawatts. SGT
Pham Nhat

2019 was a bad year for the environment with a series of incidents, including water contamination, forest fires and factory fires.

Since the government is pursuing a consistent policy not to sacrifice the environment for economic development, coal-fired thermopower projects will no longer be developed.