The HCM City People's Committee is calling for investment in the form of Public-Private Partnerships (PPP) to improve environmental conditions at three closed landfill sites.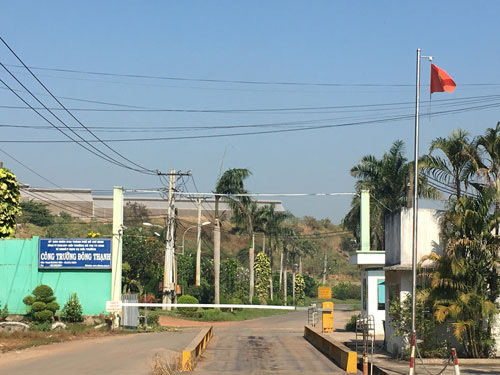 Despite being closed for the last 18 years, Đông Thạnh landfill in Hóc Môn District is still causing environmental pollution. Photo nld.com.vn
The landfills include the 20-hectare Đông Thạnh landfill in Hóc Môn District which closed in 2002 and contains 10.5 million tonnes of waste.
The other landfills are the 17.5-ha Gò Cát in Bình Tân District, which closed in 2007 and has 5.6 million tonnes, and the 48-ha Phước Hiệp in Củ Chi District, which closed in 2014 and has 8.2 million tonnes of waste.
Nguyễn Toàn Thắng, director of the Department of Natural Resources and Environment, said the city would seek investors for Đông Thạnh and Gò Cát landfills, which had been closed for more than 10 years because they could be improved.
He said that 15 investors have submitted proposals to the city. Some investors have proposed resolving all of the buried waste, recycling waste for use as construction materials, or using the land to build residential areas, golf courses and parks.
Thắng said the People's Committee has asked the department to draft policies and regulations for investors and submit them to the committee in the first quarter.
City residents near the landfills have suffered from polluted environmental and groundwater pollution for nearly 30 years.
Trần Văn Ước, who lives next to the Đông Thạnh landfill, said despite the closure 18 years ago, the landfill still cause environmental pollution.
"We are excited knowing about the city's projects to improve the environment at the landfills," he said. "We hope the landfill will later be turned into a park with work-out machines where people can come and do exercise and be entertained."
Ước's neighbour, Nguyễn Thị Thu Hương, said that if the city builds a residential or park area at the site, it should give priority to building green parks and entertainment areas for local residents.
The People's Committee has asked authorities of Bình Tân and Hóc Môn districts to collect public opinions and submit an adjustment plan on how to use the land. —VNS