The Ho Chi Minh City People's Court on Wednesday upheld the 18-month sentence for the former deputy director of Danang City People's Procuracy, Nguyen Huu Linh who was accused of sexually abusing children under 16.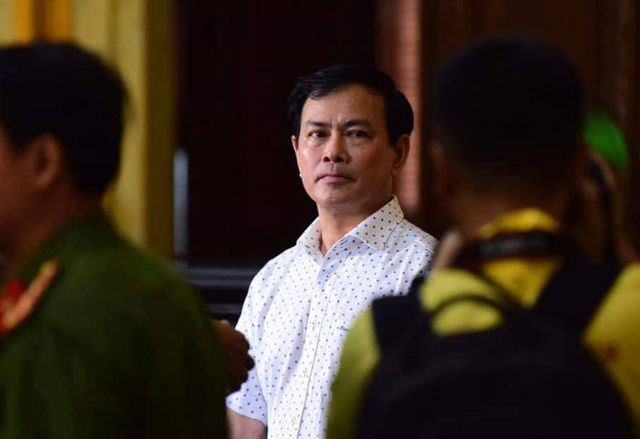 Nguyen Huu Linh at the court on November 6
The sentence was given to Linh at a closed trial held on August 23.
According to a report announced by the court, Nguyen Huu Linh, who is a member of the Danang Bar Association and former deputy director of Danang City People's Procuracy, came to visit his daughter at the Galaxy 9 Apartment Building in Ho Chi Minh City's District 4.
On the evening of April 1, a building's security camera caught Linh hugging and kissing a 7-year-old girl in an elevator.
Speaking at the appeal held this morning, November 6, the 62-year-old man admitted his hugging and kissing the girl but denied it means sexually abuse.
Linh's lawyer, Tran Ba Hoc, also claimed that the indictment against his client was groundless and unpersuasive.
"Investigators only based on Linh's hugging and kissing the girl's cheek to issue the charge," Hoc said. "Forensic tests by HCM City Public Security Department could not show whether Linh's left hand touched the girl's body. Therefore the sentence was too much for him."
The court stressed that Linh's behaviour posed danger to the society and badly affected public order so must be strictly punished. Dtinews

A teacher at the Maple Bear Westlake Point Kindergarten in Hanoi has been accused of mistreating children at the school.  

HCM City's District 4 People's Court today sentenced former Vice Chief Prosecutor of Da Nang Nguyen Huu Linh, 61, to 18 months in jail for molesting a child under 16 years old.