A batch of 600,000 doses of the AstraZeneca vaccine donated by the Japanese Government arrived at Tan Son Nhat International Airport in Ho Chi Minh City early on July 9.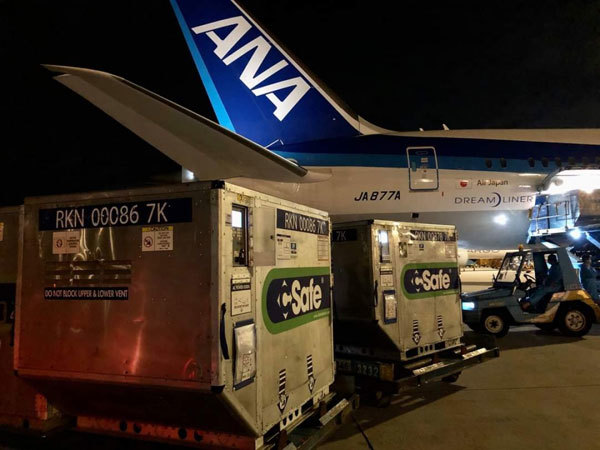 A batch of 600,000 doses of the AstraZeneca vaccine donated by Japan has arrived in HCM City.
The batch, the third of its kind, is part of approximately two million doses of the AstraZeneca vaccine the Japanese Government has committed to support Vietnam's ongoing fight against COVID-19.
Previously Vietnam received approximately 1 million doses on June 16 and another 400,000 doses on July 7.
In a press release dated July 9, the Japanese Consulate General in HCM City noted the Japanese supply of vaccines to Vietnam is a testament to the deep friendship between the two countries. The Consulate General expressed hope the vaccine will help Vietnam overcome the COVID-19 pandemic.
HCM City has emerged as the largest coronavirus hotpot in Vietnam, recording nearly 10,000 positive cases following the resurgence of the virus in late April.
The government has agreed to prioritize all resources, including COVID-19 vaccines, for the city, the largest locality in Vietnam, to slow the spread of the virus in the community.
Source: VOV

The Japanese government has decided to donate an additional one million doses of the AstraZeneca coronavirus vaccine to Vietnam and the consignment is due to arrive in July, said the Ministry of Health (MoH).

The Japanese Government is set to grant a further one million doses of the AstraZeneca COVID-19 vaccine to Vietnam to combat the pandemic, as announced on June 25 by Japanese Foreign Minister Motegi Toshimitsu.