Danger is everywhere even when you think you are keeping a watchful eye.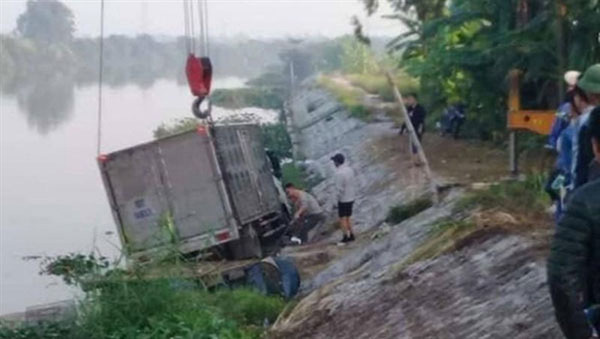 Scene of the accident. Photo phapluatvietnam
For 50-year-old Nguyen Van C in An Duong District, coastal city of Hai Phong, living on a river meant he had to always be aware.
His life would have peacefully drifted on like a boat, if it hadn't been for a truck driven by 27-year-old Trinh Van N.
The driver lost control of the vehicle, smashed through a barricade and the truck landed on C's tiny boat, with him aboard.
The porr boatman was severely injured and died in a local hospital.
Wariness is not always enough, especially when danger lurks behind every vehicle on the road in Vietnam. VNS

A fishing boat catching fire in the Republic of Korea (RoK)'s Jeju island on November 19 left one person dead and 11 other unaccounted for, including six from Vietnam.

Two foreigners have died after their boat capsized in rough seas offshore Indonesia's resort island of Bali, the country's search and rescue agency said on September 16.