The prices of healthcare services in Hanoi increased on May 1, according to the city's Health Department.
Medical fees to rise for people without insurance
Healthcare service fee cuts put pressure on hospitals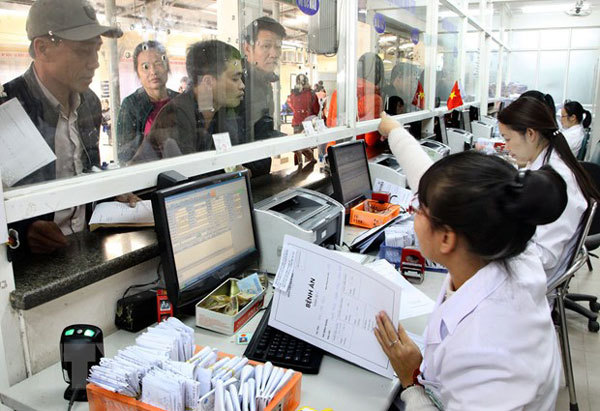 Patients pay hospital fee at Bach Mai Hospital in Hanoi. VNA/VNS Photo Duong Ngoc
Accordingly, nearly 2,000 healthcare services would see fees rise by between VND50,000 (US$2.1) and VND200,000 ($8.6).
The adjustment was made based on the rise in basic salary. Current healthcare prices are calculated based on a basic monthly salary of VND1.15 million ($49), while it increased to VND1.39 million ($60) on July 1 last year.
Currently, dual prices for medical examinations and treatments are being applied at public hospitals. With the fee increase, the price for medical service would be the same for both insured and uninsured patients.
According to Director of Ha Noi's Department of Health Nguyen Khac Hien, the increase in prices of medical services would only affect patients who are not covered by health insurance. About 86.7 per cent of the population in Hanoi have health insurance.
The adjustment in healthcare services would not affect people who are offered free insurance including children who are under 6 years old and those from social beneficiary families, he said.
Earlier, the Ministry of Health issued a circular on payment of healthcare services. Under the circular, the fees for more than 1,900 healthcare services for insured patients were raised from 3 per cent to more than 11 per cent at all health facilities in the country on December 15, last year.
The fees were previously calculated based on the basic salary in 2013, or VND1.15 million. After the salary was raised in July, the ministry proposed increasing the fees to cover salaries for medical staff.Hospital fees, which will also go toward management costs, will depend on the balance of the health insurance fund. They could rise or fall each year, depending on patient demand.
VNS