The Ministry of Education and Training has asked the Hanoi-based University of Business and Technology to withdraw coursebooks with illicit contents and map showing nine-dash line as well as harsh punishment on individuals and teams.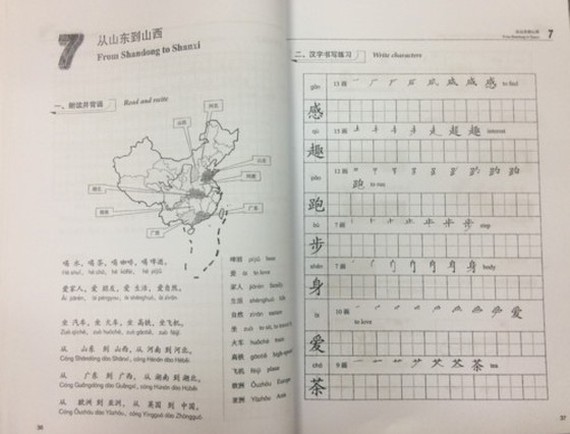 A map with illicit map showing nine-dash line in the book (Photo: SGGP)
Besides, the school was asked to revise its assessment procedures of all coursebooks in departments making sure that material must be appropriate.
The Ministry also required the University of Business and Technology management board to point out responsibility of each individual and team relating to the case to have proper punishment.
After receiving reports from students, the Science and Quality management Department recognized the contents of China's 'nine-dash line' and photos referring Vietnamese Spratly and Paracel archipelagos as "Nan Sha" and "Xi Sha" (as part of Chinese land).
Vice Rector of the University of Business and Technology Vu Van Hoa informed that the scientific council of the Chinese- Japanese Department assumed the appropriateness of the coursebook by itself without scientific and training council of the University's appraisal in advance, which went against the requirements of the university.
The department then sent the coursebook to the publishing center to print 716 books. SGGP
Anh Quan

The General Department of Vietnam Customs has decided to impound the Volkswagen Touareg CR745J automobile found displaying a GPS map featuring the nine-dash line at the Vietnam Motor Show 2019 in HCMC last month.

The Cinema Department will check the censoring process of film Abominable which was pulled from Vietnamese cinemas for including a scene featuring a map showing China's "nine-dash line" in the East Sea.