Most managers believe that VND3.5 billion is a reasonable spending level and PhD students will perform well if they choose suitable schools.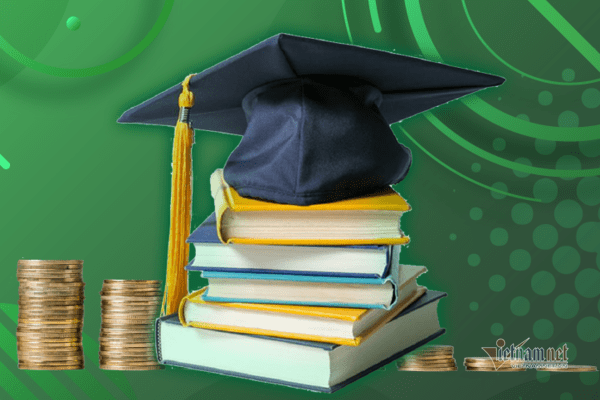 Under a proposed financial mechanism for Project 89, a Ministry of Education and Training project aiming to produce 7,300 lecturers with doctoral degrees, a scholarship of up to $25,000 a year and a stipend of $390-1,300 a month would be given to each PhD student studying overseas.
The scholarship will be provided for no more than 48 months to PhD students and no more than 24 months for master's degree students.
Nguyen Xuan Hoan, Rector of the HCM City University of Food Industry, said: "This is a very good regime that the Party and State offers with an aim to prioritize the development of high-quality Human Resources."
He said the support is attractive enough for candidates who want to study for a doctorate overseas.
According to the head of a training division of a university in HCM City, most Vietnamese who study abroad do so with scholarships, which cover from 25 up to 100 percent of fees and stipends.
He believes that if the draft spending level is approved, it will be able to attract talented people who don't have opportunities to study for a doctorate abroad.
Huynh Luu Duc Toan, a lecturer of HCM City Economics University, who is a PhD student with full scholarship at WHU - Otto Beisheim School of Management in Germany, said his tuition is 5,000 Euros a year and 20,000 Euros for four years. The cost of living, with economical meals, is 800 Euros a month. Meanwhile, he has to spend 1,000 Euros a year for seminars or articles. As such, he spends 15,000 Euros a year on average, or VND400 million.
"I think the cost of study for a doctorate depends on the school. My school in Germany is a private school and the cost is relatively high. If I had not received this scholarship, I would not have been able to study," he said.
Toan said that the support level suggested by the Ministry of Finance (MO)F is relatively good, but whether it can attract learners will depend on each person's purpose.
"PhD students will be okay with the support if they can manage well and choose suitable schools," he said.
Phung Minh Tuan, Member of the Harvard Business Review Advisory Council, said he supports the level suggested by MOF. However, he noted that universities need to seek foreign partners for international cooperation to share the financial burden with the State. 
Le Huyen

According to the Ministry of Education and Training, more than 1,200 lecturers registered to study for a PhD under the State-funded Project 89 in 2021 and over 1,300 registered in 2022.

Before launching Project 89 that aimed to produce 7,300 more lecturers with a doctoral degree, the Ministry of Education and Training (MOET) ran two projects on preparing human resources with doctoral and master's degrees, worth trillions of VND.