Many areas in the central region of Vietnam have been isolated due to heavy rains over the past few days.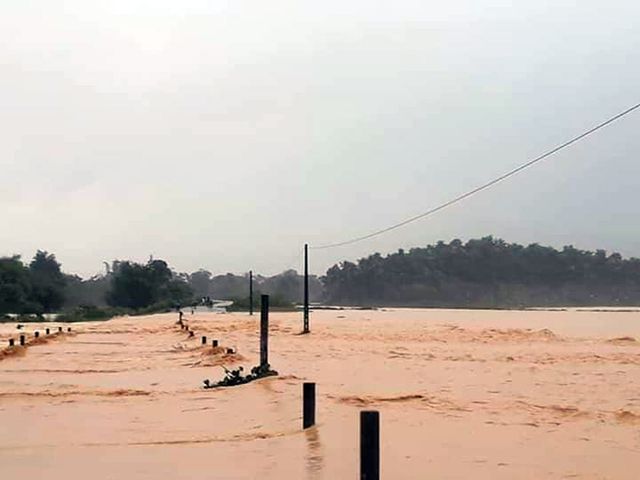 A bridge in Ha Tinh Province is submerged on September 3
On the morning of September 3, the Central Steering Committee for Natural Disaster Prevention and Control of Quang Tri Province reported that heavy rains of between 50-150mm had been recorded in some local areas which have been isolated due to landslides and flooding.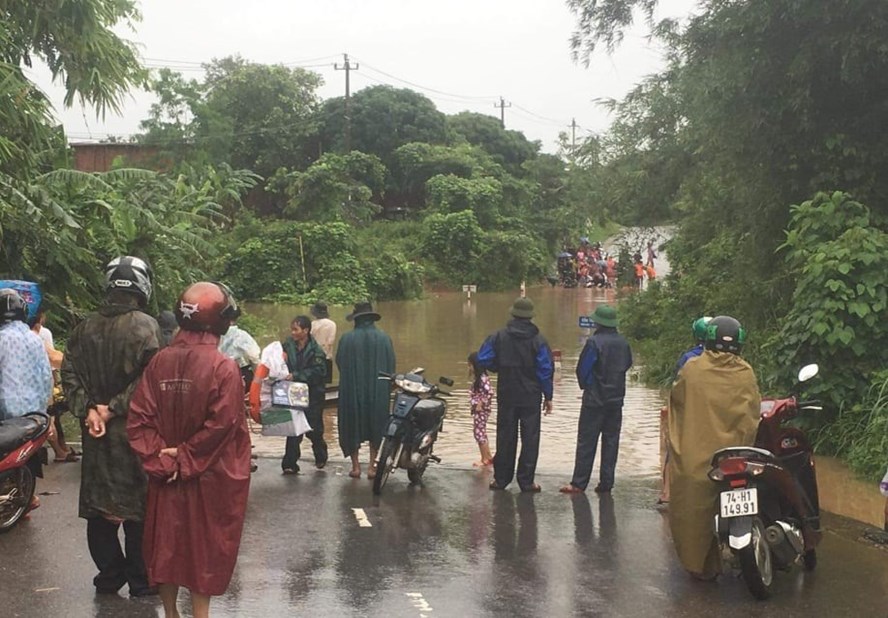 A village in Huong Hoa District in Quang Tri Province is isolated by the flooding. Photo by Lao Dong
Chairman of Lao Bao Town People's Committee in Huong Hoa District, Nguyen Huu Dung, said that they had evacuated dozens of families living by the Se Pon River as the water lever had rapidly risen.

Meanwhile, vice chairman of Huong Hoa District People's Committee, Le Quang Thuan, said that they had sent rescue forces to some flooded areas to support local people.

Landslides have also occurred in the mountainous Dakrong District, which have blocked the Ho Chi Minh Road running through the district.

In the neighbouring province of Ha Tinh, the Ho Ho Hydro-power Plant had to discharge water due to heavy rains, which have submerged many residential areas in Huong Khe District.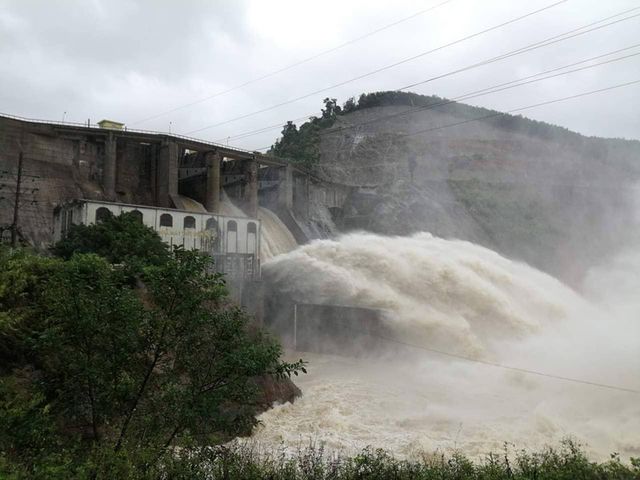 The Ho Ho Hydro-power Plant discharge water on September 3
Head of the Huong Khe District Department of Agriculture and Rural Development, Le Quang Vinh, said on Tuesday morning that low-lying communes including Huong Trach, Huong Thuy, Phuong My, Phuong Dien have been submerged and partly isolated.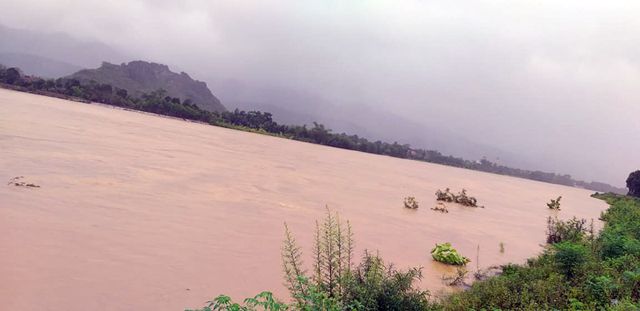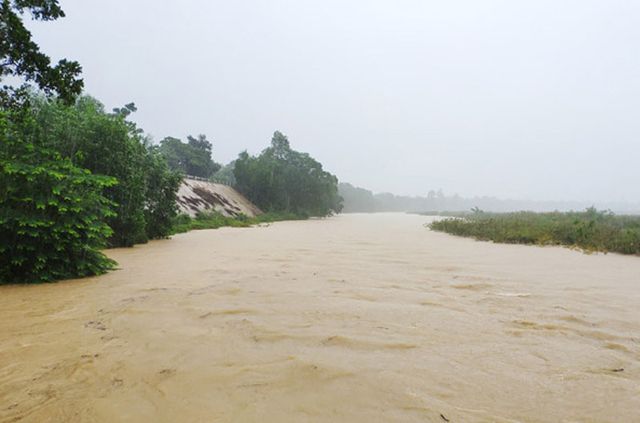 Huong Trach Commune deeply submerged in flood water
"In Huong Trach Commune, flooding has isolated more than 100 households after water was discharged from a reservoir," Vinh said.
Dtinews/Laodong