A National Assembly deputy's statement that "having three bachelor's degrees but remaining unemployed is a reality in Vietnam" has stirred controversy.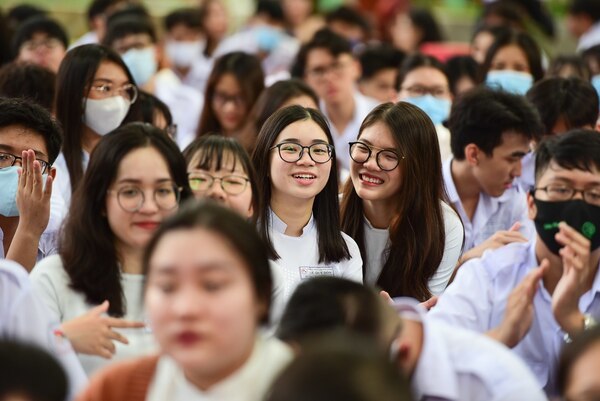 National Assembly deputy Bui Sy Loi made the statement when talking about vocational education and career guidance for students.
He said the education sector needs to improve student classification after high school. Only 30 percent of students should go to university after fulfilling general education levels, while the other 70 percent should go to vocational school.
Most high school graduates in Vietnam want to continue studying at university, which is believed to be a waste of the society's resources.
"Why study at university? Having three bachelor's degrees but staying unemployed is a reality in Vietnam," he said.
Loi's statement has raised controversy. Universities criticized the statement, saying that it denied the value of tertiary education.
Hoang Ngoc Vinh, former Director of the Department of Vocational Education, said that this is a "reckless conclusion", which could distort the national policy on developing high-quality human resources, one of three strategic breakthroughs for the next decade.
"Is 'having three bachelor's degrees but staying redundant' commonly seen in society, or does this happen with just some people?" Vinh said.
"Which majors do the bachelor's degree graduates hold? Which schools did they graduate from? More details should be clarified. One should not give such general information to prove that tertiary education is dark, and to 'polish' other education programs," he said.
Pham Thai Son from the HCM City Food Industry University said the choice of study depends on each student.
A university lecturer in the south asked to clarify which statistics and reports Loi cited when making such a statement.
He said that graduates will remain unemployed if they don't make efforts to improve or try to grab opportunities, even if they may have one or 10 bachelor's degrees.
Tran Dinh Ly, rector of the HCM City University of Agriculture and Forestry, said the phenomenon does not represent Vietnam's tertiary education.
According to Vinh, workers with tertiary education account for only 13 percent of the total workforce in Vietnam, which is must lower than industrial countries. He believes that Vietnam still needs to continue to develop tertiary education if it doesn't want to serve as the world's outsourcing factory.
In related news, three Vietnamese universities have been named in Times Higher Education's (THE) list of 500 leading universities in emerging economies, including Vietnam National University Hanoi (VNU-Hanoi), Hanoi University of Science and Technology (HUST), and Vietnam National University HCM City (VNU-HCM City). 
Le Huyen

Nguyen Thi Lan Huong, 43, resigned from her post as a dean to which she was appointed at aged 27 to begin a new path of research about tertiary education.

Students and scientists at the Vietnam National University – Ho Chi Minh City (VNUHCM) have carried out extensive research and developed products that help prevent the spread of COVID-19.