The Ministry of Education and Training have asked the Prime Minister and the Politburo to approve a plan to increase the teaching workforce in 22 provinces.
These localities include 17 with an increase of students and five provinces in the Central Highlands.
However, there are still many provinces which lack several thousand teachers each. The ministry reported that Son La lacks 3,355 teachers, Thai Binh 3,167, Gia Lai 2,572, Thanh Hoa 2,877, Binh Duong 2,811, Kien Giang 1,008 and HCM City 1,290.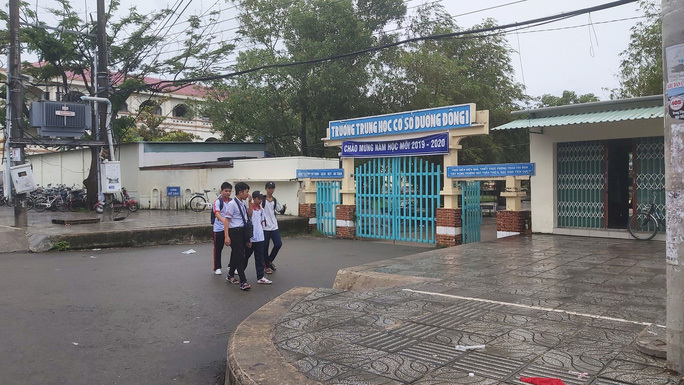 In Quang Nam province, Arat Blui, deputy chair of Tay Giang district, complained that the district lacks 43 teachers, but the province hasn't agreed to recruit more teachers. Meanwhile, in Dong Giang district, 51 jobs have been cut.

Ha Thanh Quoc, director of the Quang Nam provincial Education and Training Department, confirmed that localities are facing difficulties as they have to cut personnel as requested.

Bui Tan Nha, deputy chair of the Tam Ky City Education sub-department, said the city has received 11 primary school teachers, but is still lacking 11 primary and two secondary school teachers.

Meanwhile, the Quang Ngai provincial Education and Training Department lacks 200 teachers, especially teachers for preschools and primary schools.

MOET asked the PM and Politburo to approve a plan to increase the teaching workforce in 17 provinces that have had an an increase in students as well as in five provinces in the Central Highlands.
"The province is organizing a competition to recruit 845 teachers, from preschool to high school, but the competition will only end in late September," a representative of the department said.
According to Nguyen Thi Minh Giang, director of the Kien Giang Provincial Education and Training Department, the province needs more than 800 teachers, but the provincial People's Committee has ordered recruitment of new teachers to stop. Phu Quoc Island alone lacks 130 teachers.

Giang said the teacher shortage has occurred since 2015, and at times the schools in the locality lack 1,000 teachers.

The An Giang education department has announced a plan to recruit 500 teachers for different education levels, including 300 preschool teachers.

"We send personnel from places with abundant teachers to places which need more teachers. However, it is difficult to recruit teachers for preschools," said Tran Thi Ngoc Diem, director of the provincial education department.

The lack of classrooms and facilities is another worry of schools. Le Ngoc Quang, deputy director of the Hanoi Education and Training Department, said Hanoi has spent VND5 trillion to build 70 new schools and repair 387 schools, but the classroom shortage still continues in the districts of Hoang Mai, Cau Giay and Ha Dong.

In HCM City, 1,200 new classrooms have been built, but the figure is small compared with the demand.
Linh Ha 

Parents in Hanoi's Hoang Mai District are struggling to find extra classes for their children due to overcrowding at local schools.  

HCM City faces challenges in meeting the Ministry of Education and Training's regulation on the maximum number of students in classrooms as enrolment continues to increase.