On the morning of September 18, the Ministry of Defense held an online training course on the Law on Vietnam Coast Guard with the participation of 74 localities throughout the country.


This training course aimed to equip officials of departments, ministries, central and local departments and related agencies and units with basic knowledge about the Law on Vietnam Coast Guard and documents detailing and guiding the implementation of this law, serving as a basis for the implementation of the Law on Vietnam Coast Guard, ensuring synchronization, consistency and efficiency nationwide.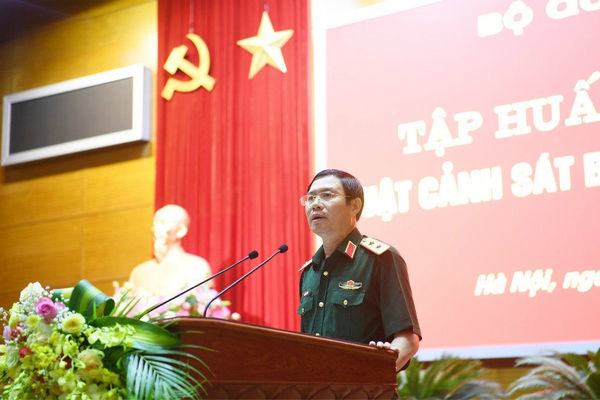 Lt. Gen. Nguyen Tan Cuong, Deputy Minister of Defense, delivered opening speech at the conference.
At the training session, representatives of the Institute of National Defense Strategy and the High Command of Vietnam Coast Guard introduced participants the guidelines, lines and views of the Party and the State on the management and protection of the sea and islands of the country; Basic contents of the Law on Vietnam Coast Guard and the main contents of Decree No. 61/2019/ND-CP dated July 10, 2019 of the Government detailing a number of articles and measures to implement the Law on Vietnam Coast Guard, ensuring synchronization, consistency and efficiency across the country.
One of the emphasized contents at the training conference was that the Law on Vietnam Coast Guard identifies the Vietnam Coast Guard as a functional force of the State, the core of law enforcement at sea, sending an important message to the whole world, demonstrating that Vietnam is a responsible member of the international community, respecting and obeying international laws, especially international treaties to which Vietnam is a signatory, determined to build a sea of peace, stability, cooperation and development.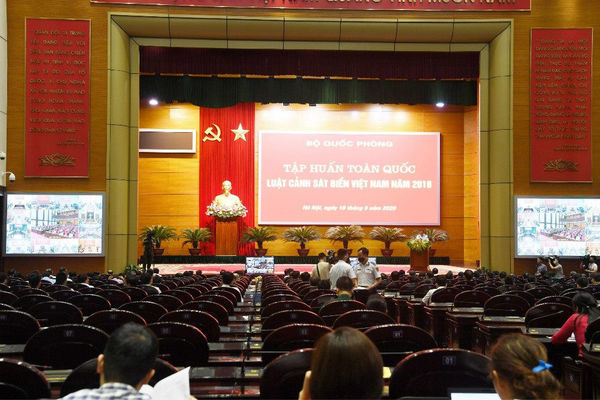 The national conference on Vietnam Coast Guard Law.
This is a sharp tool for the Vietnam Coast Guard to perform the task of protecting sovereignty, sovereignty right, and national jurisdiction at sea by legal measures; protecting natural resources, environment, lives and property of organizations and individuals; performing search and rescue tasks at sea; improving efficiency of crime prevention and combat, law violations at sea.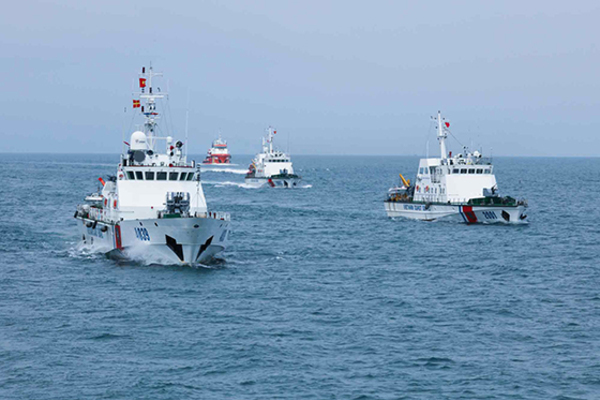 Vietnam Coast Guard ships.
It also contributes to the implementation of Resolution No. 36 - NQ/TW on the Sustainable Marine Economic Development Strategy of Vietnam to 2030, with a vision to 2045 to make Vietnam a strong sea-based nation, create favorable conditions for the Vietnam Coast Guard to protect, help and support the Vietnamese people to legally do business at sea; accompany with Vietnamese fishermen operating in Vietnamese waters and in international waters.
Hai Van