At 11 am on June 1, the temperature measured in many places across the country was more than 40 degrees Celsius. The heat wave is expected to continue for the next few days.
The northern and central regions of Vietnam, including Hanoi, are forecast to continue enduring extreme heat until June 5 due to the arrival of a hot low-pressure area originating from the west.
According to the National Centre for Hydro-Meteorological Forecasting, the hot spell is likely to see lows of between 29 degrees Celsius and 31 degrees Celsius, with highs reaching up to 40 degrees Celsius.
Both northern and central regions will experience a period of low humidity at between 40% and 60%, while temperatures will climb above 35 degrees Celsius from 10 a.m. to 7 p.m.
In Hanoi, temperatures are set to hover around 36 and 38 degrees Celsius, or even go up to 40 degrees Celsius in some places.
There will be a slight chance of thunderstorms and rain to occur during the evenings, said meteorologists.
The weather forecast authority has warned people of the dangers of exhaustion and heat stroke, especially for those working outside for a long period of time.
The hot weather poses risks of explosions and fires in residential areas due to the increasing demand for electricity, along with the added risk of forest fires breaking out in the central region.
VietNamNet reporters captured images of people struggling in the heat wave on June 1.

In Hanoi:
A man takes a nap under the shadow of a pillar on the elevated road at the intersection of Pham Hung - Tran Duy Hung.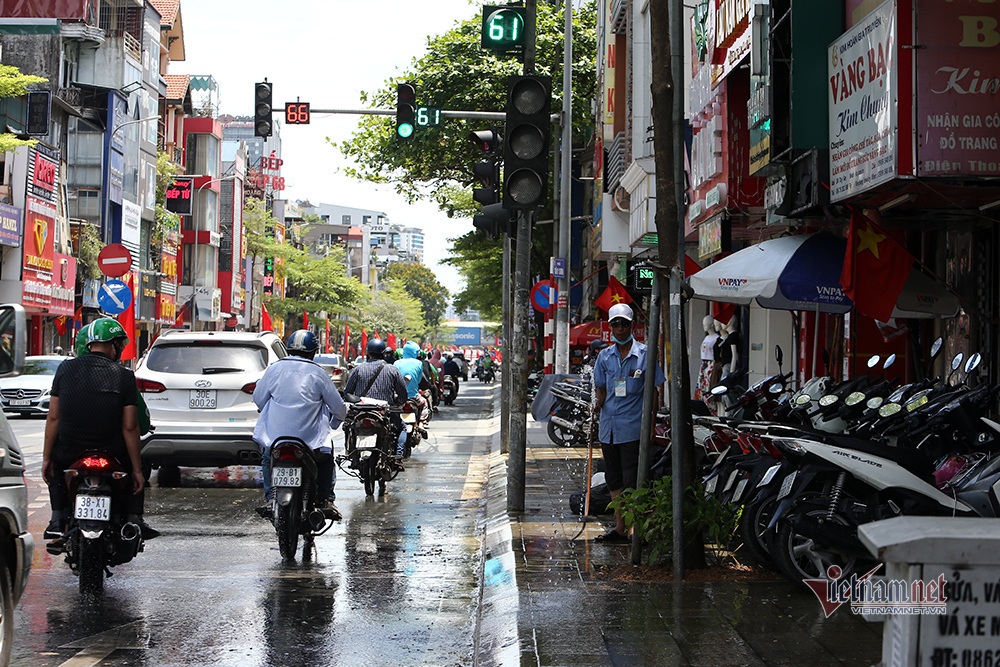 A security staff pumps water onto the sidewalks and roadbeds of Nguyen Luong Bang road in order to cool down the temperature.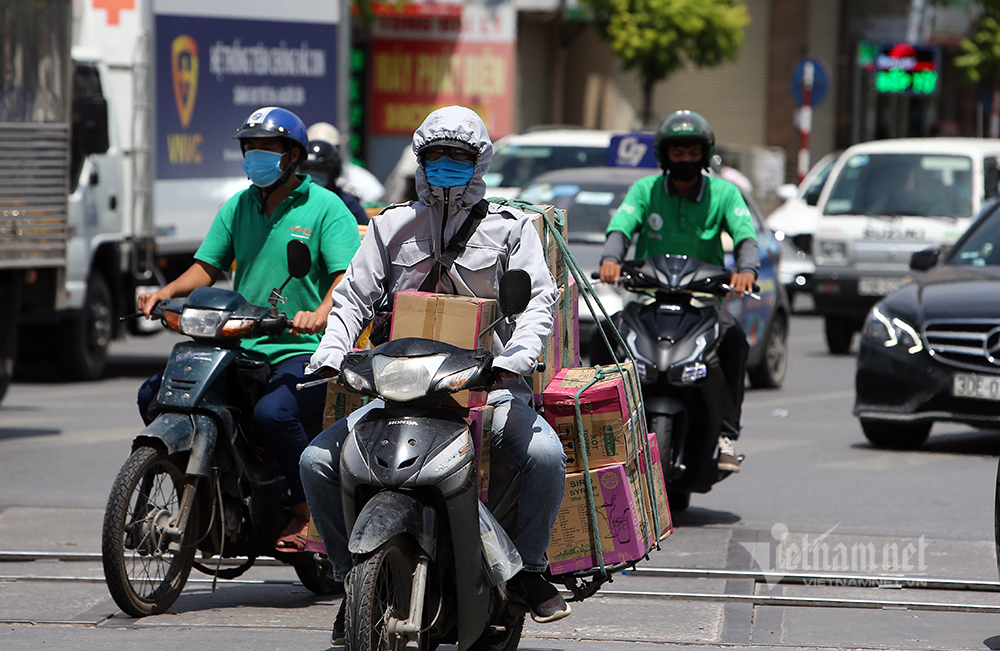 Motorbike drivers cover themselves from top to toe to avoid harsh sunlight.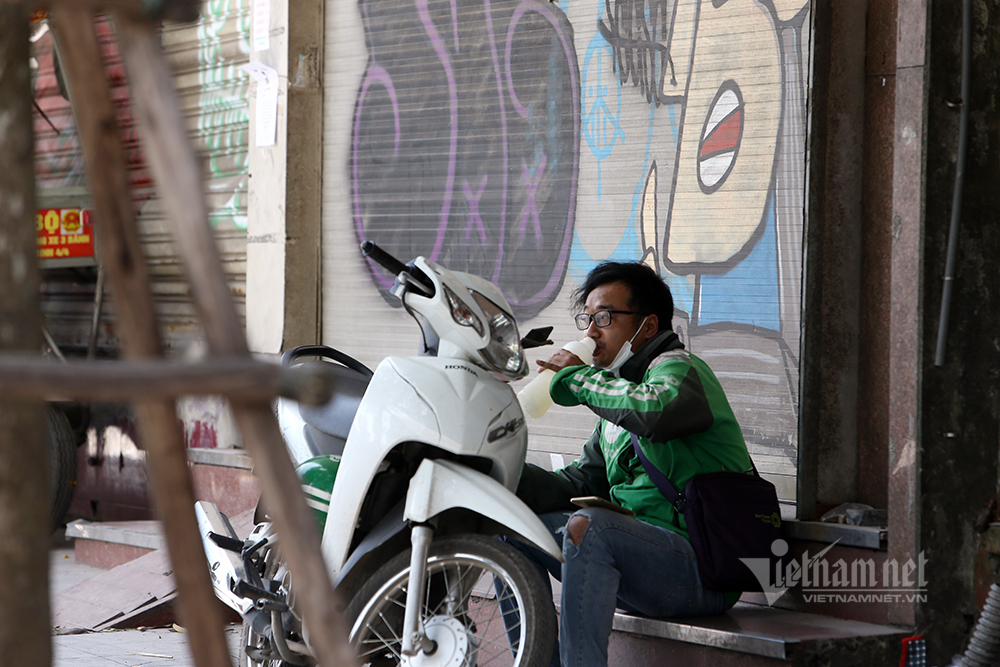 A ride-hailing motorbike driver rests after a trip.
In the central city of Da Nang: 
Nguyen Thanh Tuan, a construction contractor, said to limit the impact of severe heat on workers' health, he allowed them to work from 6:00 am to 10:00 am, and from 2:00 pm to 5:00 pm.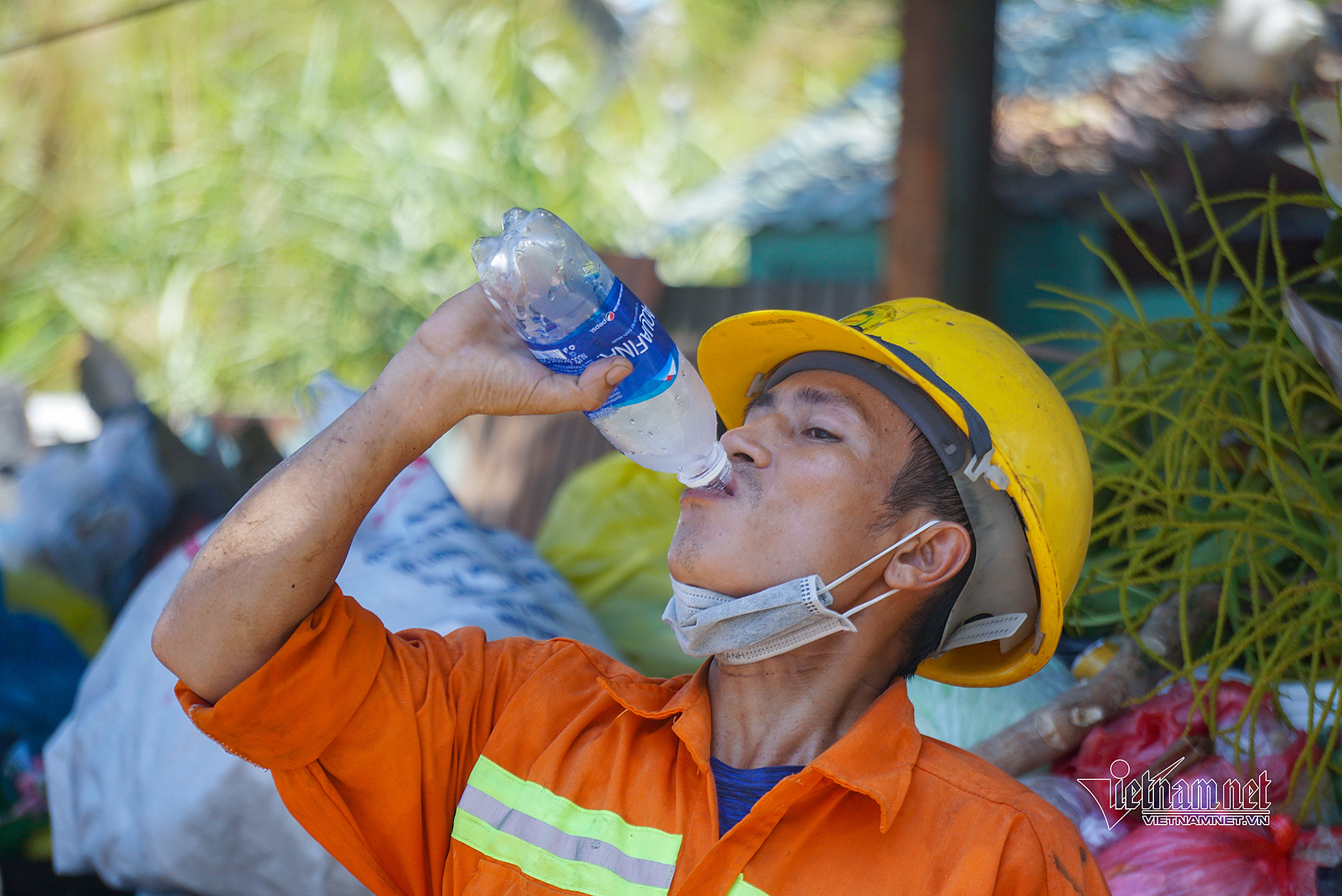 Workers hide from the sun under bridges across the Han River.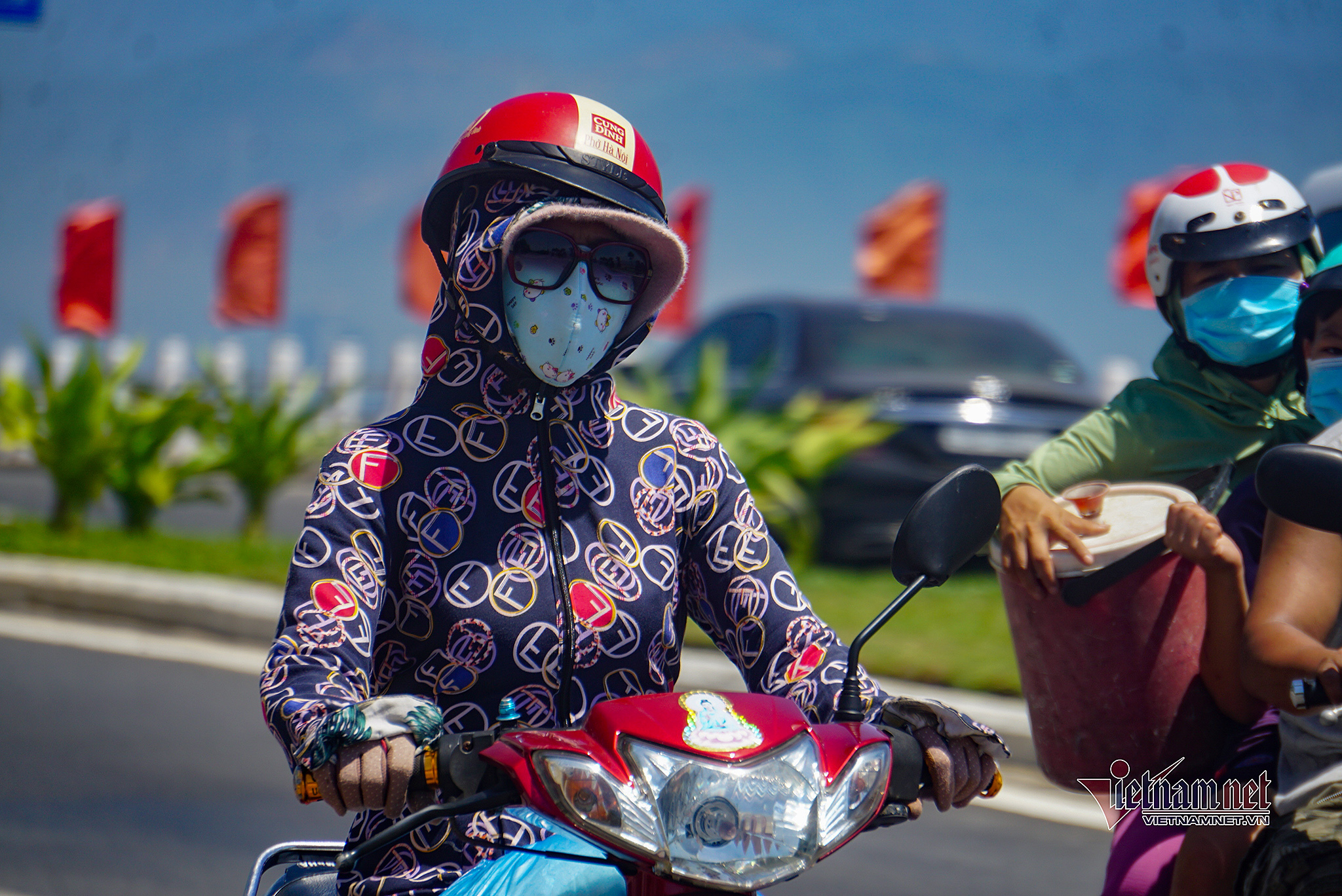 Da Nang resident cover up when going out.
In the central province of Nghe An:
At 10:30 a.m., the outdoor temperature measured at the General Hospital of Tuong Duong district was 46 degrees Celsius.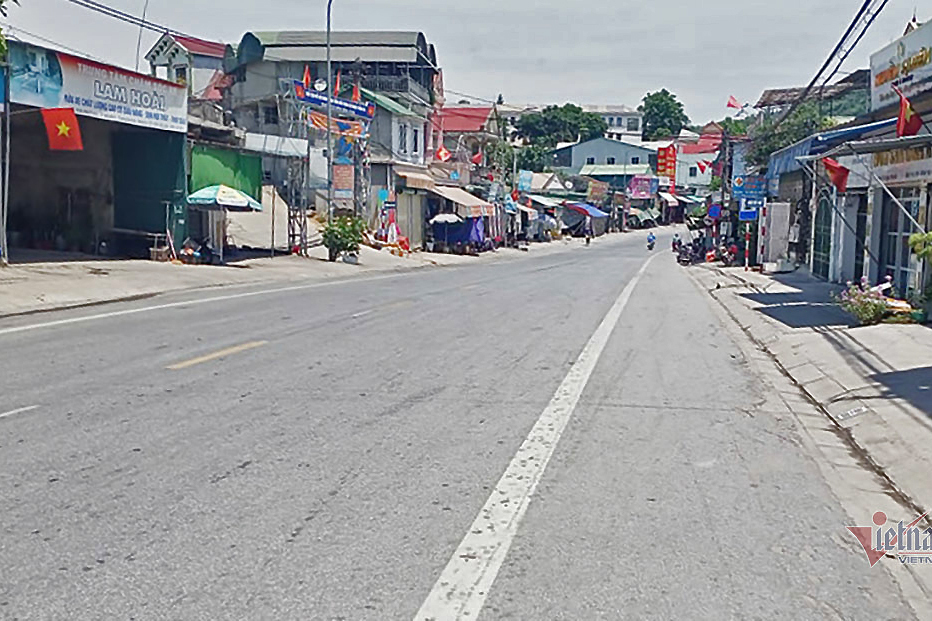 Hoa Binh town in Tuong Duong district was deserted at noon.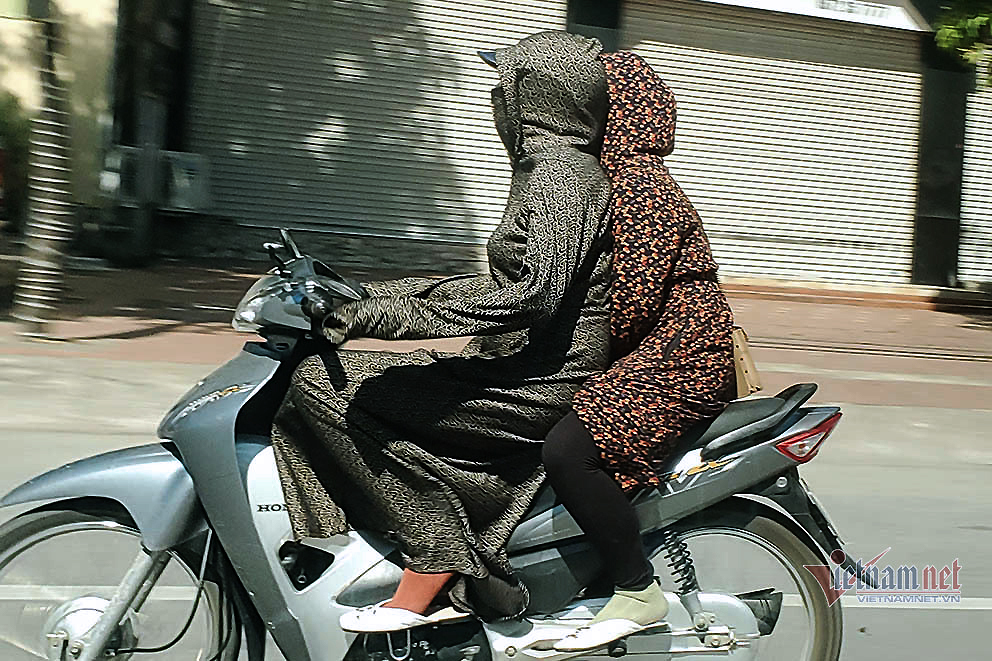 On a street in Vinh City.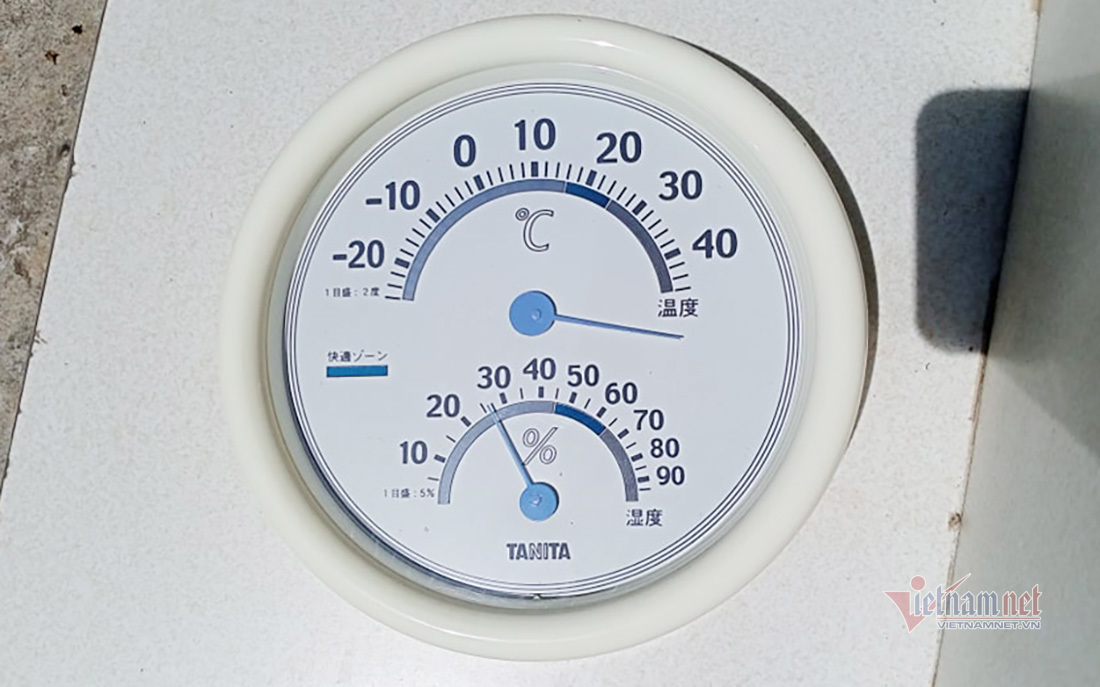 The temperature measured in Hoa Binh town in Tuong Duong district at 10:30 am was 46 degrees Celsius.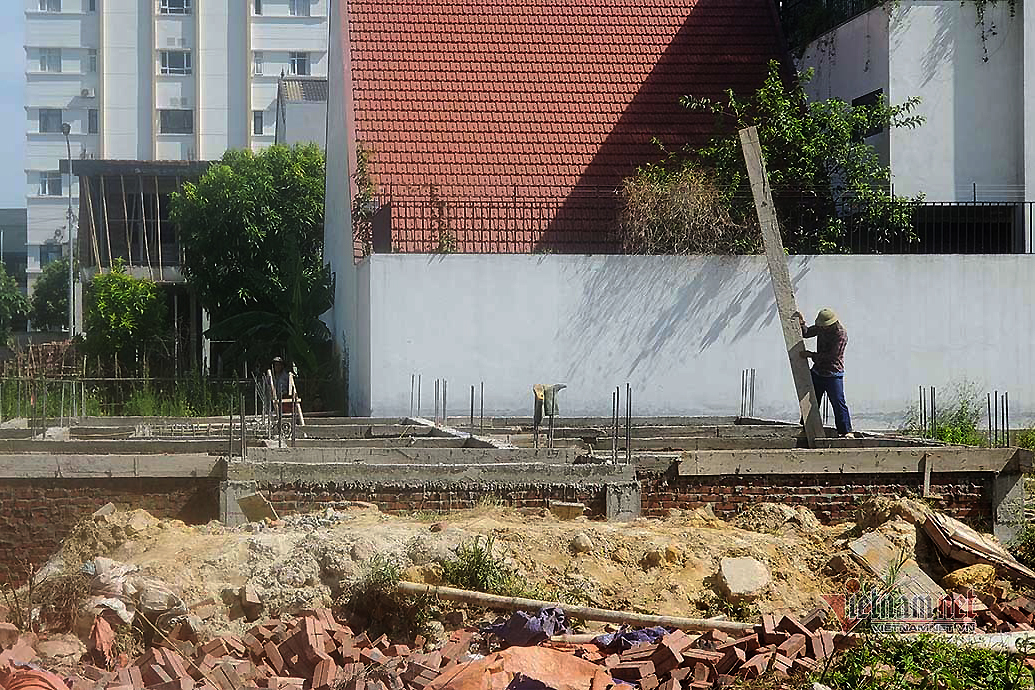 At 10am in the morning, construction workers on Ly Tu Trong Street, Vinh City could no longer work because of the heat.
Ms. Phan Thi Hanh in Vinh City said that because of hot weather, she had sold many water fans in recent days.
In the central province of Ha Tinh:
The heat is intense, with the highest temperature from 38 - 40 degrees Celsius.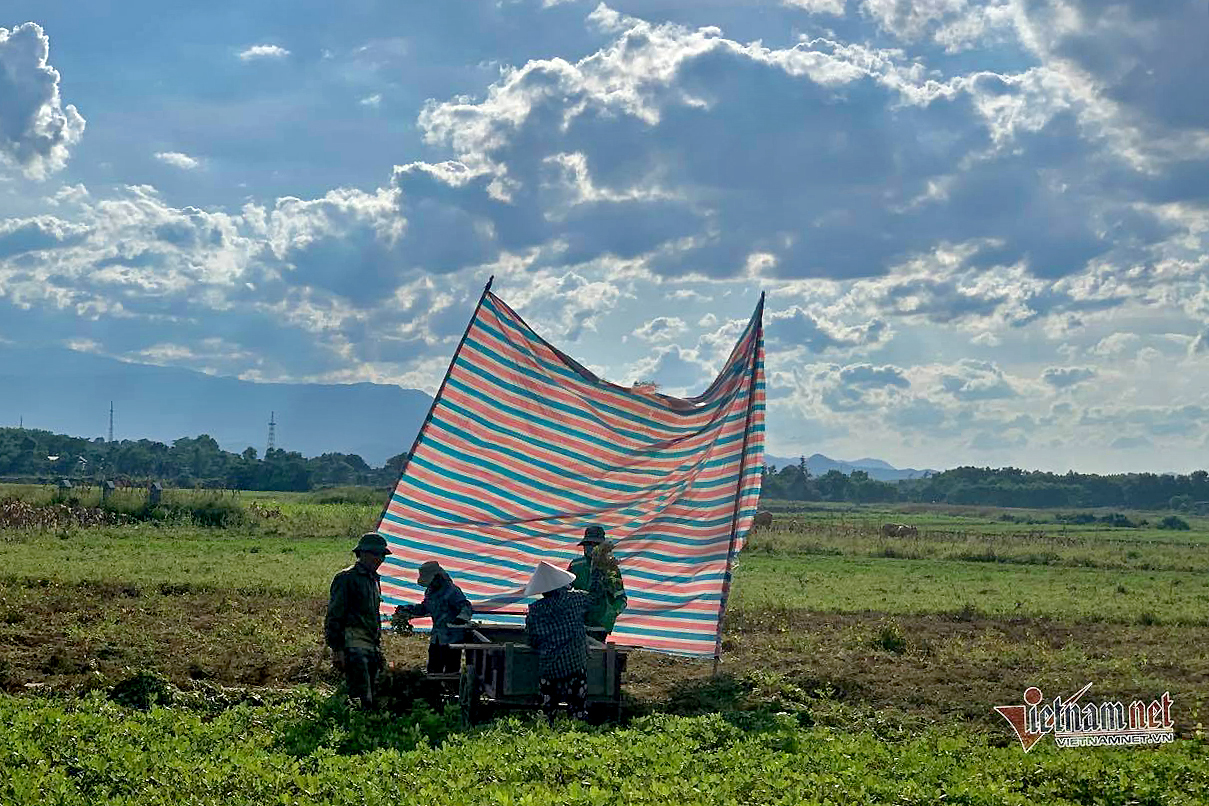 Farmers stretch canvas in the middle of the field to harvest peanuts.
Farmers in Huong Khe District are in the harvest season for peanuts. To avoid the heat, they go to the fields early in the morning or late in the afternoon. 
Mr. Tran Thanh Linh, a farmer in Loc Yen commune, Huong Khe district, said that his family members had to get up at 3 am to go to the fields to harvest peanuts. They work from 3 am to 9 am in the morning and from 3 pm to 6 pm in the afternoon.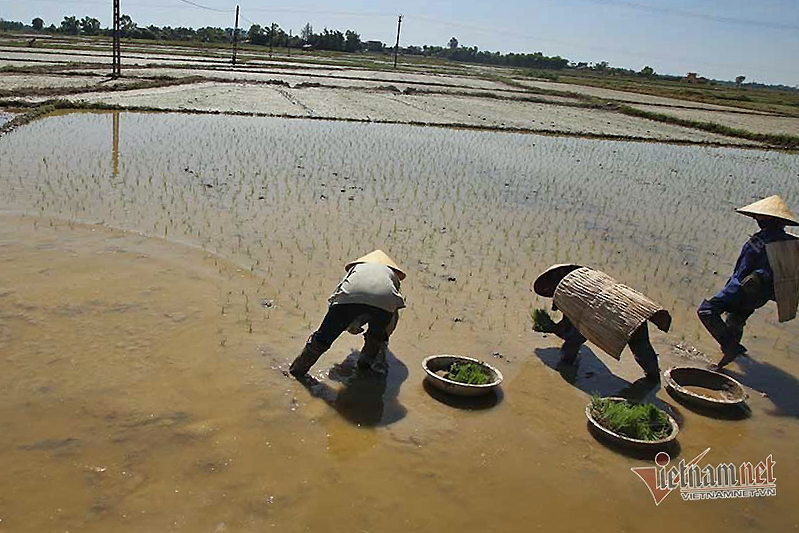 In Quang Loc commune, Can Loc district, Ha Tinh province, farmers had to wear palm-leaf raincoats to work on the fields.

In the northern coastal province of Quang Ninh: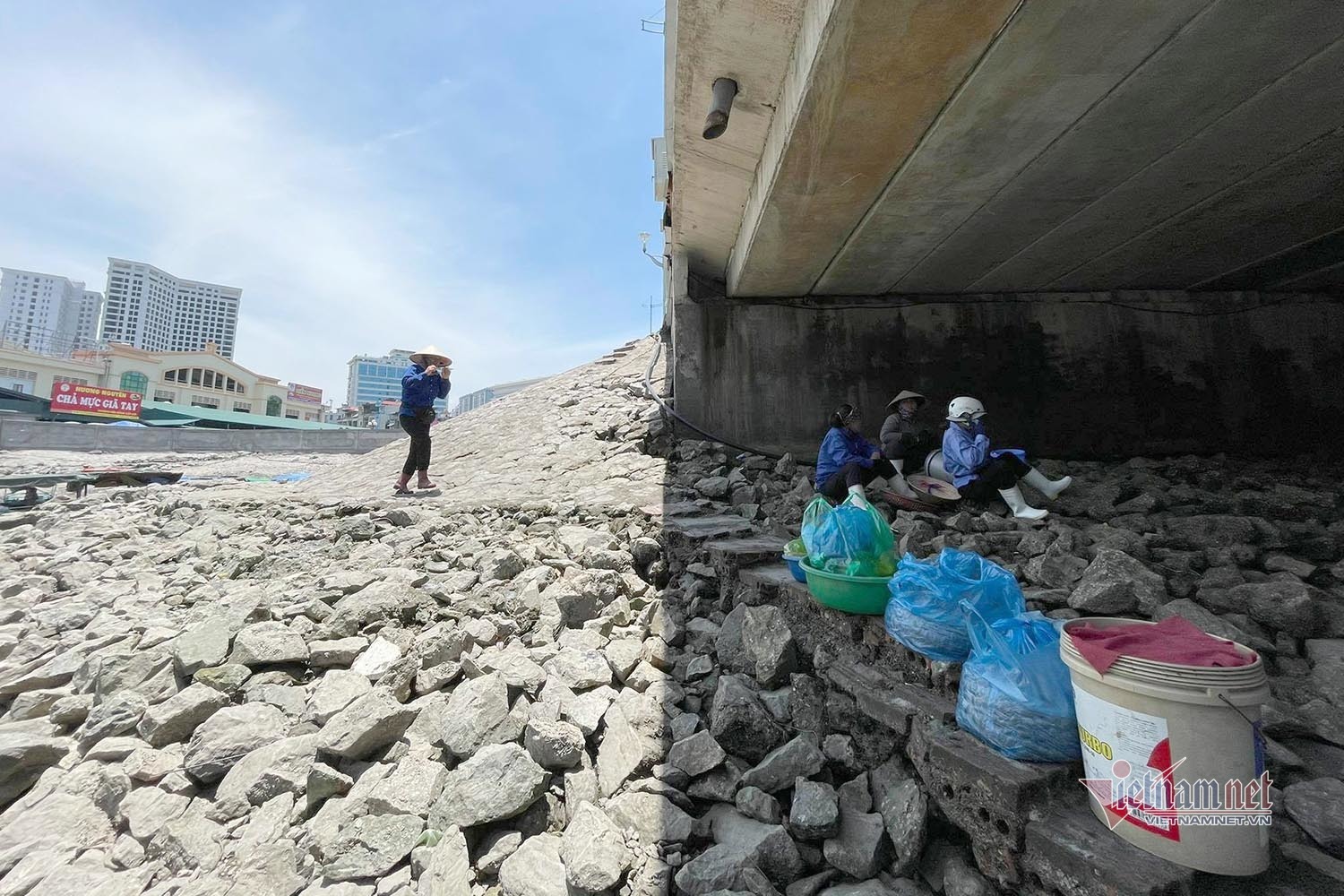 Fishermen avoid the heat under Bai Tho 1 bridge.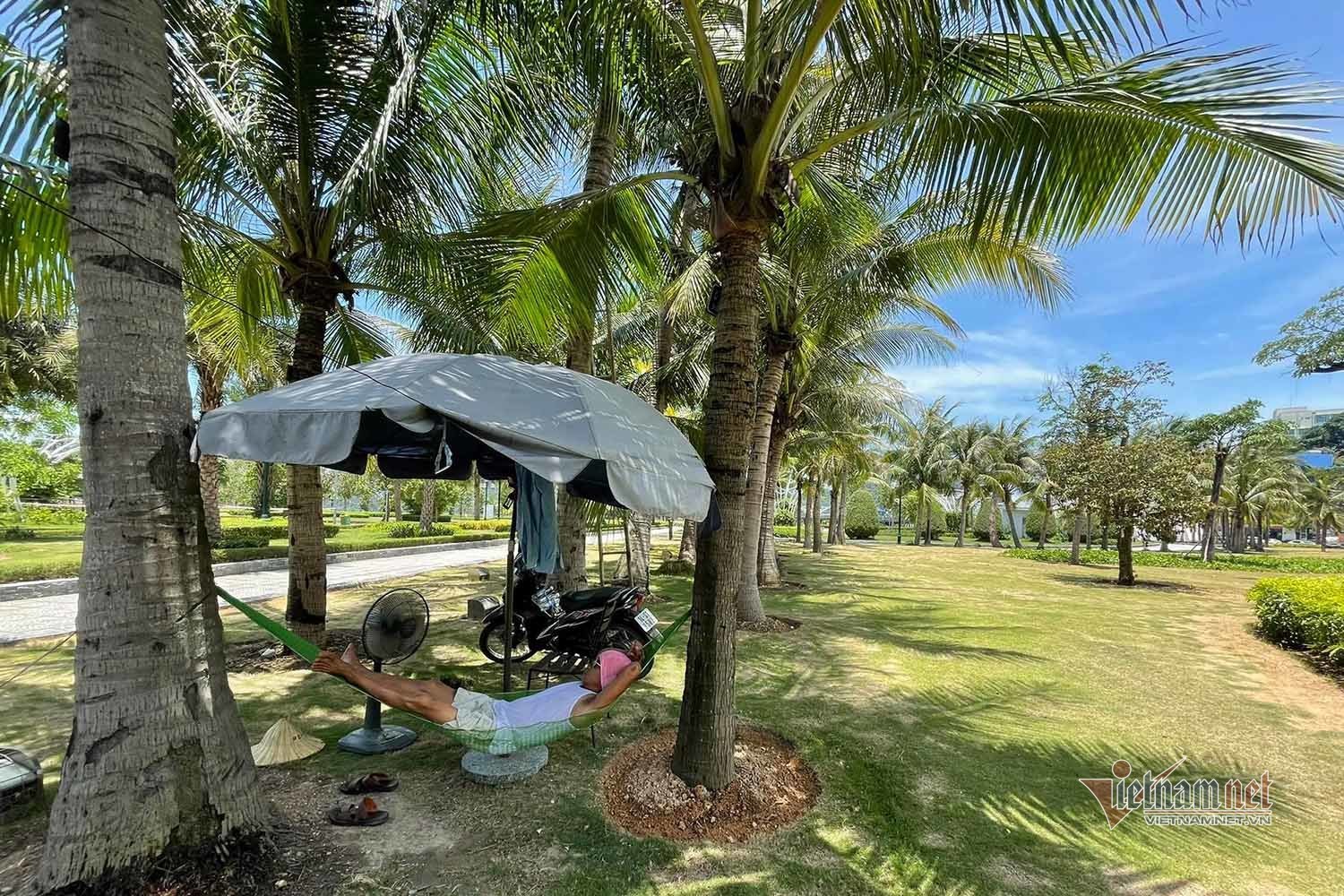 Some people bring hammocks to a park to take a nap.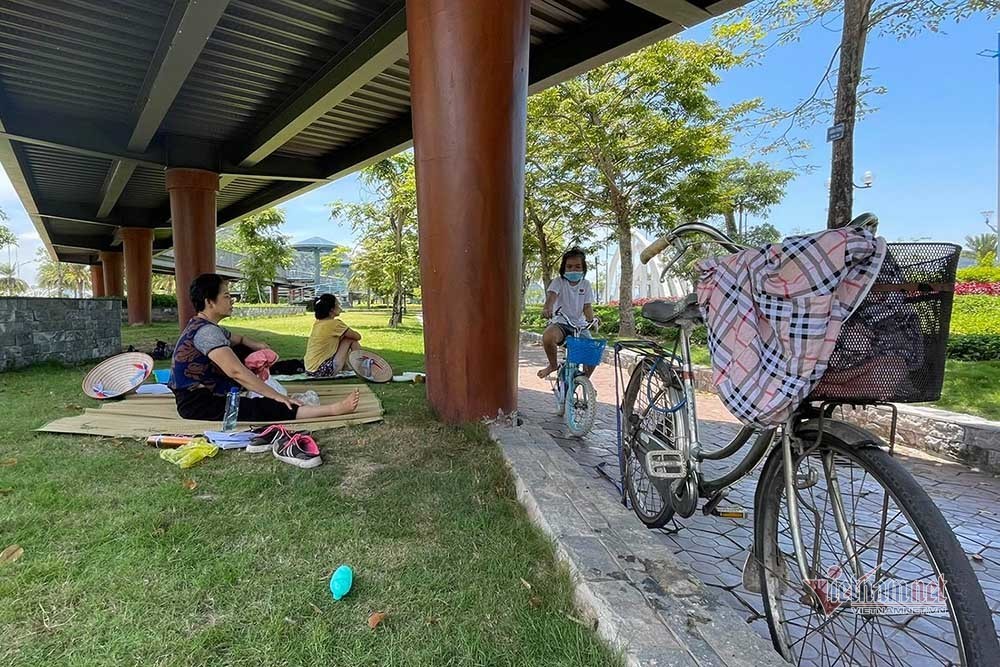 A park is an ideal place for workers to avoid the heat.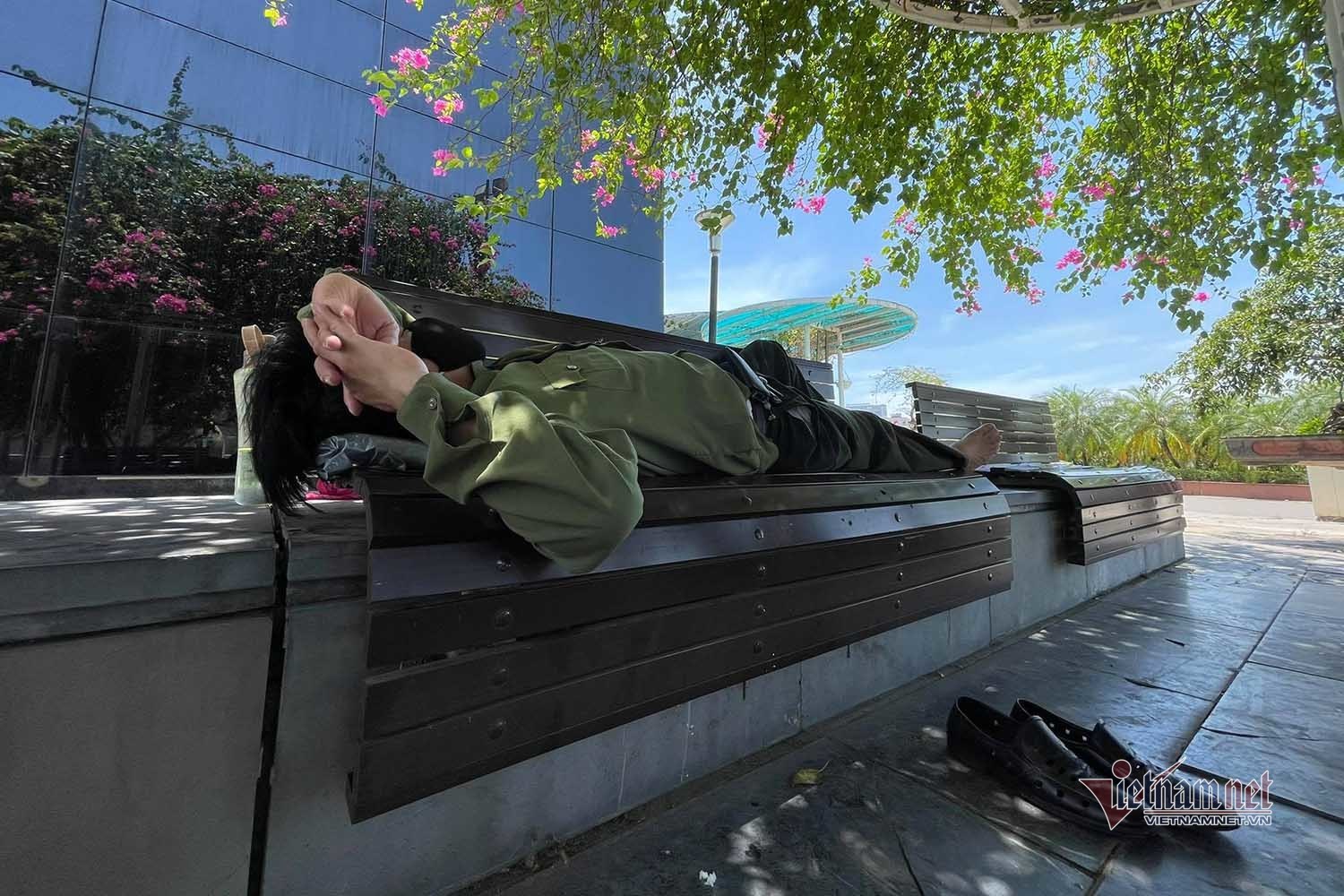 People choose the square and Quang Ninh museum as places to avoid the heat.
Pham Hai - Ho Giap - Quoc Huy - T.Luong – P. Cong

Departing from Cua Lo in Nghe An in cloudy windless weather, after 40 minutes of floating on the sea, the delegation of journalists arrived on Hon Ngu Island, just four kilometers from the shore but isolated and primitive.