The Department of Health of the Philippines announced on September 19 that polio is re-emerging in the country, 19 years after the World Health Organisation declared the Southeast Asian country free of the infectious disease.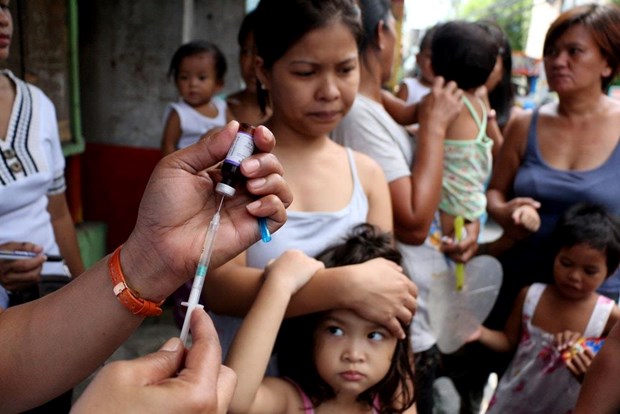 The Department of Health (DoH) of the Philippines has announced that polio is re-emerging in the country (Illustrative image)


Philippine Health SecretaryFrancisco Duque said that the department has declared the"re-emergence of polio" after it foundthe disease in a 3-year-old child in the southern province of Lanao del Sur province, and another suspected case of disease which isawaiting confirmation.

Duque said the re-emergence of polio was brought about by low immunisationcoverage for polio, poor environmental sanitation and hygiene and low diseasesurveillance.

He said the department, in close coordination with local government units andconcerned national agencies, and with the support of the WHO, the UnitedNations Children's Fund (UNICEF), and other partners, "is preparing arapid response to the polio outbreak."

This includes a series of synchronised oral polio vaccinations to protect everychild under the age of five in areas at risk beginning in October 2019, Duquesaid.

Aside from immunisation, Duque also reminded the public "to practice goodpersonal hygiene, wash their hands regularly, use toilets, drink safe water,and cook food thoroughly."
Polio is an infectious disease which spreads rapidly. It can cause paralysisand, on rare occasions, can be fatal. There is no cure for polio. However, itcan only be prevented with multiple doses of polio vaccines that have long beenproven safe and effective.
Polio is spread when the stool of an infected person is introduced into themouth of another person through contaminated water or food./. VNA
Theo en.vietnamplus.vn