Hundreds of hectares of preventive forests in Phu Yen Province have been damaged by long droughts, causing losses of billions of VND.
It is easy to see a large area of preventive forests along An Ninh Dong Commune in Tuy Hoa City to be almost completely dried out by droughts.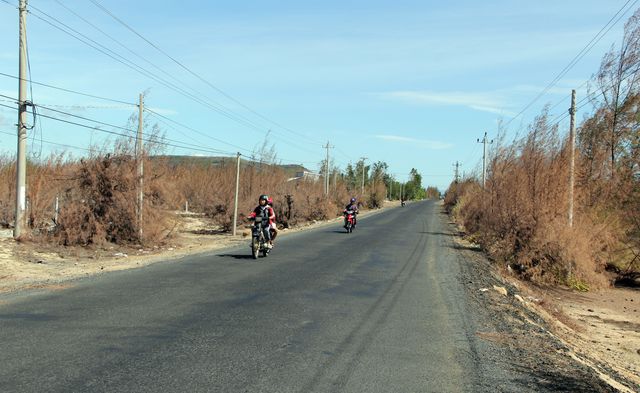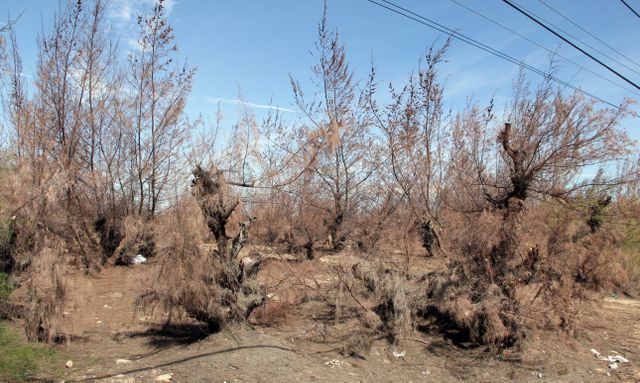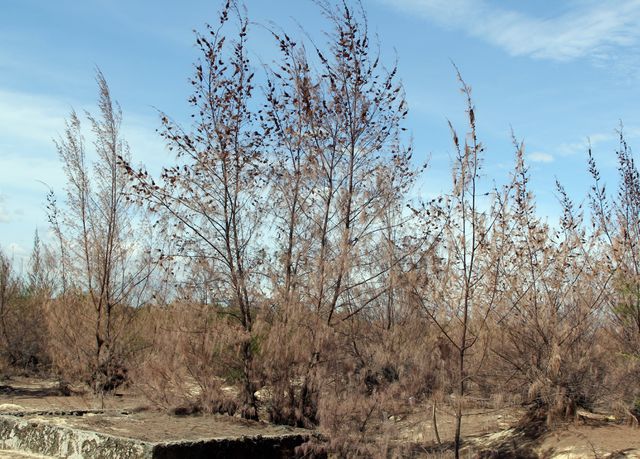 Phu Yen preventive forest ravaged by droughts
Up to 70% of 40 hectares of the forest managed by Kim Son Agro-foresty Ltd. Co. have become desiccated, including many trees grown for many years.
According to Vo Van Dien from the company said the problem is mainly attributed to the long droughts. At present, people are banned from the forest to avoid the risk of fire.
Dien added that the forest area, while the budget for the forest irrigation is limited.
A report from the provincial coastal forest management board, up to 189 hectares of local preventive forest out of more than 460 hectares planted in the 2015 – 2019 period have been destroyed due to droughts.
The province would face more losses to forest in the coming time with the droughts forecast to continue. Dtinews

Trung Thi