The Civil Aviation Administration of Vietnam is waiting for the investigation results and would offer help if required after dozens of people injured when a plane on Vietnam-Russia flight suddenly caught fire in Russia.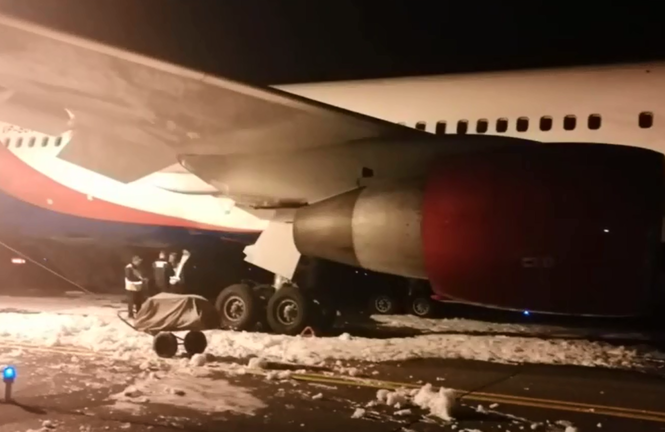 The plane caught fire while landing
According to the head of Civil Aviation Administration of Vietnam Dinh Viet Thang, since Azur Air is a Russian airline and the incident occurred in Russia, the investigation responsibility belongs to Russian authorities.
"Vietnamese authorities can join and monitor the investigation after it is determined that the incident is related to Vietnam. Currently, there is no information that the case is related to Vietnam and there is no request from the Russian authorities yet," Thang said.
Passengers on the Boeing 767 of Azur Air was evacuated upon arrival at Barnaul from Nha Trang on September 25. The plane's right main landing gear caught fire as it exited the runway. The plane was carrying 344 passengers and 20 people required medical attention.
Witnesses said the plane tried landing twice. In the first time, they heard a loud bang when the plane touched the runway. The plane flew around the airport before trying to land again but this time it caught fire.
Tien Phong/Dtinews