The border guard, customs and police forces in the central province of Quang Tri have broken an international drug trafficking ring, arresting two Nigerian men and seizing 14.7kilogrammes of crystal meth.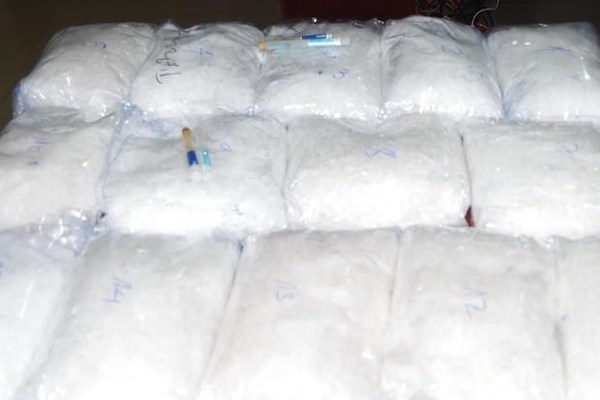 On September 20, the border guards of Quang Tri examined a passenger car and detected a suitcase containing four packages of crystal meth-like substances weighing 3.2kgs, but no one admitted to be its owner.
Latter the same day, the border guards, in collaboration with customs and polices forces, caught red-handed Ekene Etemba, a Nigerian man born in 1990, carrying 4 kilogrammes of crystal meth-like substance in Tan Long commune, Huong Hoa district.
Expanding investigation into the case, the authorities found 11 packages with total weight of 7.5 kilogrammes of the same substance, which was left in Duc Nhan restaurant in Lao Bao town, Huong Hoa district.
In the afternoon of September 20, the Border Station of the Lao Bao Border Gate arrested Omeje Jonson Chibu, a 20-year-oldNigeria man, for illegal entrance. The man then confessed that he owns the package and left it at the restaurant.
Colonel Le Van Phuong, Commander of the Border Guard High Command of Quang Tri, confirmed that the seized substances are crystal meth, with total weight of 14.7kilogrammes.
The arrested suspects belong to an international drug trafficking ring operating in the Golden Triangle, Thailand, Laos and Vietnam, he added./.VNA