South Korea has imposed stricter visa application requirements on Vietnamese visitors, asking applicants to attach their original savings account books to their visa applications instead of photocopies or written confirmation of finances by banks.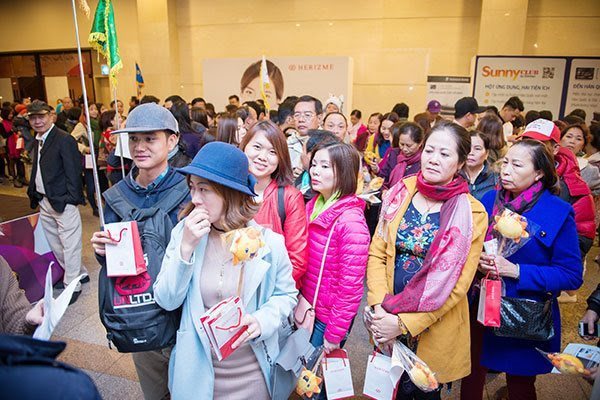 Vietnamese visitors are seen in South Korea. South Korea has asked Vietnamese tourists to attach their original bank books for savings accounts to their South Korean visa applications – PHOTO: KTO VIETNAM
Some travel firms acknowledged that they had received the announcement on the new visa requirements from the South Korean side.
The South Korean consulate general in HCMC from November 18 started to check applicants' original savings account books before they decide on approval of visa.
Applicants are required to have savings of at least US$5,000.
Recently, South Korea has made several changes to the procedure for granting visas to Vietnamese people.
The South Korean Embassy in Vietnam has released the Korean Ministry of Justice's directive on new visa regulations for overseas students from Vietnam.
Earlier, overseas students from Vietnam in South Korea were only required to submit documentation to verify that they had at least US$9,000 in a bank account in their name or that of their parents.
However, from October 1, Vietnamese students applying to study in South Korea are required to have at least US$10,000 in an account at a South Korean bank with branches in Vietnam or at a Vietnamese bank with branches in South Korea.
Vietnam ranks seventh among the 10 largest source markets of the South Korean tourism industry, according to the Korea Tourism Organization in Vietnam.
Last year, Vietnamese tourist arrivals in the northeast Asian country amounted to over 460,000, soaring by 30% against the previous year. Vietnamese visitor arrivals to South Korea in the January-November period are projected to grow 23.1% year-on-year to 427,000. SGT
 

The owner of a restaurant in the central city of Hoi An has returned VND1.6 billion (USD69,565) to three South Korean tourists.

South Korea is stepping up its efforts to attract visitors from ASEAN with a special programme from November 20 to December 11.