Children as young as 14 years old at a school in Hanoi are allegedly recruited and then forced to have sex with paedophiles.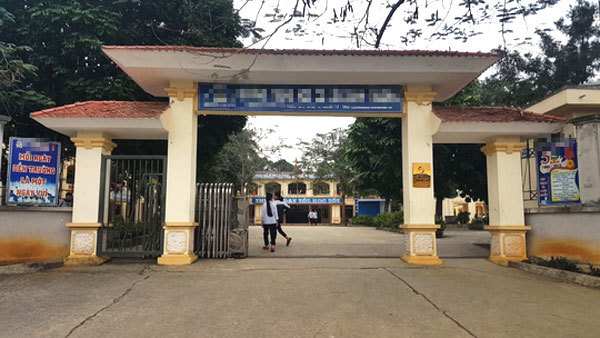 The school where the victims are studying. — Photo nld.com.vn
The youngsters believe they are being offered part-time jobs but instead are traded by trafficking gangs for as much as VND10 million (US$400).
Now the Chairman of the Hanoi People's Committee has called for an urgent investigation into the child-sex ring and report to the city's leadership before January 30.
Nguyen Duc Chung has written to Hanoi Police demanding an inquiry after the reports of these allegations surfaced on the media.
Reports claimed ninth-grade girls at a secondary school in Khanh Thuong Commune, Ba Vi District are being offered part-time jobs.
But instead of legitimate work, they are being forced to have sex with older men for their "virginity" and paid as little as VND500,000 ($22). — VNS

Mobilizing all resources, promoting the combined strength of both the political system and the entire people in preventing and repelling the crime of human trafficking.  

Colonel Bui Van Lua, deputy director of the General Department of Drug Control under the Viet Nam Border Guards, talks to the Government Portal about the Vietnamese border guards and the people's will to say no to illicit drugs.