The national flag carrier Vietnam Airlines has tightened management on its international flight crews after a stewardess was infected with Covid-19.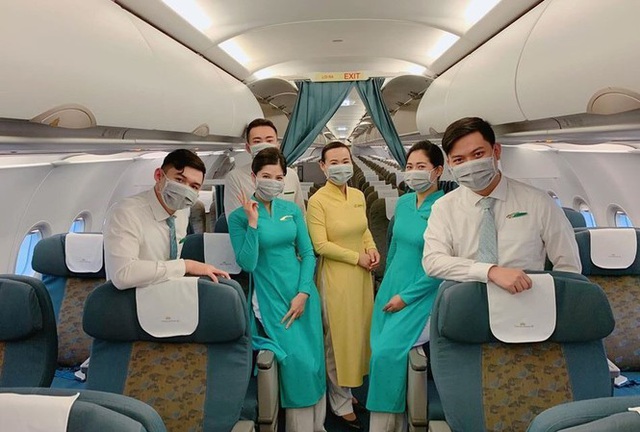 Vietnam Airlines crew members all wear face masks during flights for virus prevention

Stewardesses will be banned from leaving the hotels if they have to stay in a foreign country after work.
The crew members will not be allowed to buy goods from foreign countries and bring on the planes to Vietnam during this time.
The decision was made after a stewardess was infected with SARS-CoV-2 after serving on flight VN54 from London to Hanoi on March 9.

According to a report from the airlines, the stewardess worked on the VN51 flight from Ho Chi Minh City to London on March 6.

On March 7, she went to some places in London with a friend without wearing face masks.

The stewardess left Heathrow Airport for Hanoi on March 8 and landed at Noi Bai Airport at 5 am on March 9. She started to cough and had a fever on March 10 and went for a health check at the National Hospital for Tropical Diseases on March 11. Her samples showed positive for the virus on March 13. Dtinews

With 40 aircrafts left idle, about 200 pilots of Vietnam Airlines have had few flight hours.

The profit of Vietnam Airlines Corporation will be strongly affected by the spread of COVID-19 in countries around the world, according to the preliminary report of the Committee for Management of State Capital at Enterprises (CMSC).