A social media user in HCM City recently got into a confusing situation when 20 half-hatched baby duck eggs she bought came to life.
'Queen of Eggs' tells her cracking story
Scramble for the egg market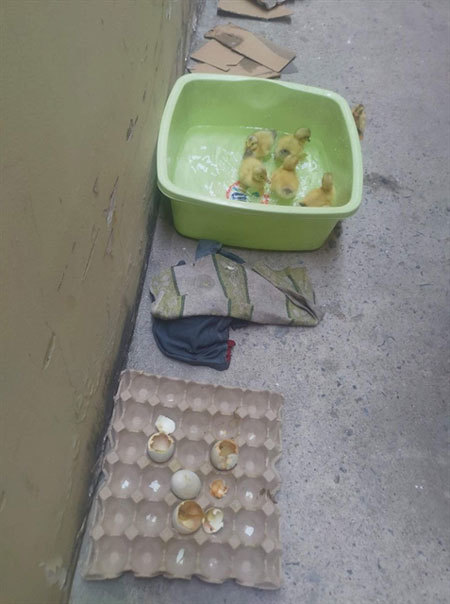 The summer heat spares no one, not even eggs.
Trứng vịt lộn, fertilised duck eggs that are partway incubated, is a popular delicacy in Vietnam. The eggs are boiled and eaten with ginger and laksa leaves.
But the unfortunate Saigonese didn't have the chance to enjoy the food as the sweltering heat provided an ideal condition for the eggs to hatch, making her a mother of 20 ducklings.
The involuntary mother then asked her colleagues to adopt some of her babies since she couldn't afford to raise them all.
Next time she might be better served to put her eggs in the fridge.
VNS