Flocks of passengers headed towards HCM City-based Tan Son Nhat international airport to return home or travel in light of the sharp drop in prices for air tickets.
As reported by VietNamNet, on March 27, the domestic terminal of Tan Son Nhat airport was jam-packed with a large number of passengers. At the ticket counters, there were long queues of people waiting to check in.
Ms. Nguyen Thanh Nga (District 7, HCM City) told VietNamNet that she had been waiting for more than 30 minutes to complete her check-in for a trip to Danang.
"Because the weather in HCM City is hot and ticket prices are going down, it is ideal for our family to go on a vacation," she said.
Security checkpoints were also crammed with large crowds. Moving around in the area through long lines of people dragging their luggage was almost impossible. Inside the airport, waiting seats were all occupied.
The representative of a local airline said the number of passengers in the past two days had increased by 20-40%, depending on the routes.
"The number of passengers has increased because ticket prices are falling and passengers can be assured that the outbreak is under control. Flights to Hanoi and tourist attractions have seen more passengers," the representative said.
Airlines are coordinating with the airport to ensure security and order, and complying with epidemic prevention regulations of the Ministry of Health.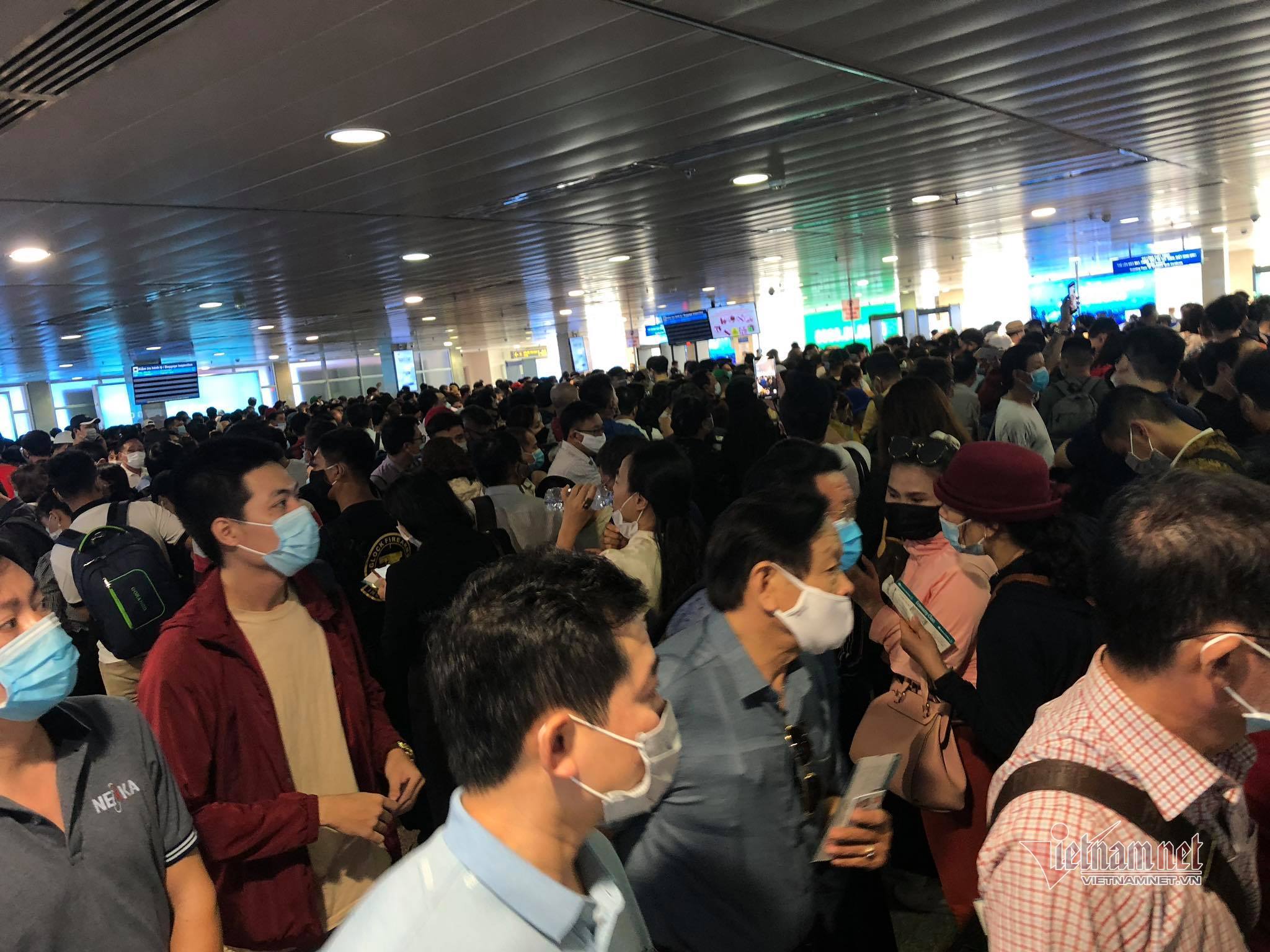 Tan Son Nhat airport was packed with passengers on March 27.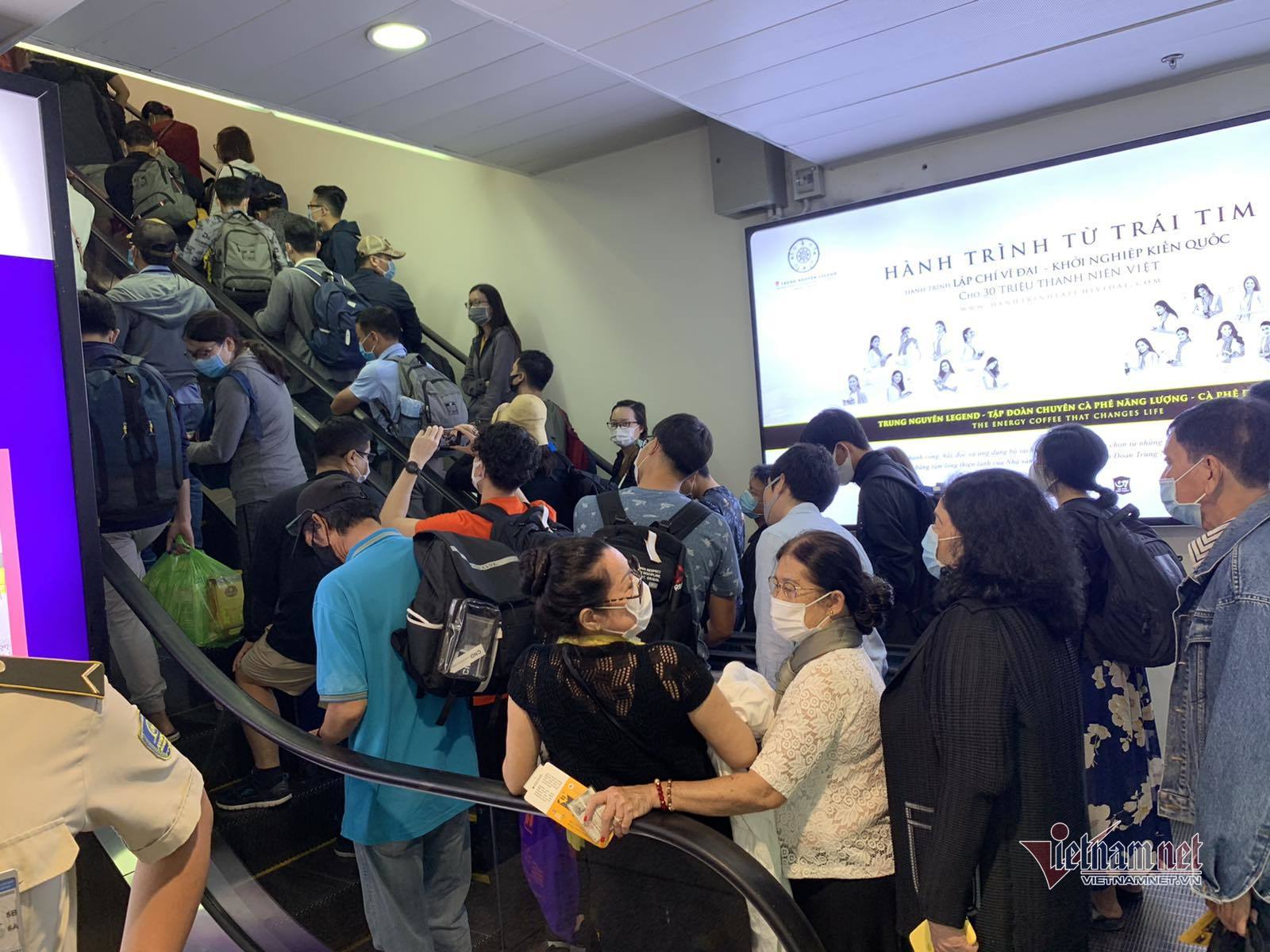 An overloaded elevator leading passengers from the check-in area to the first floor.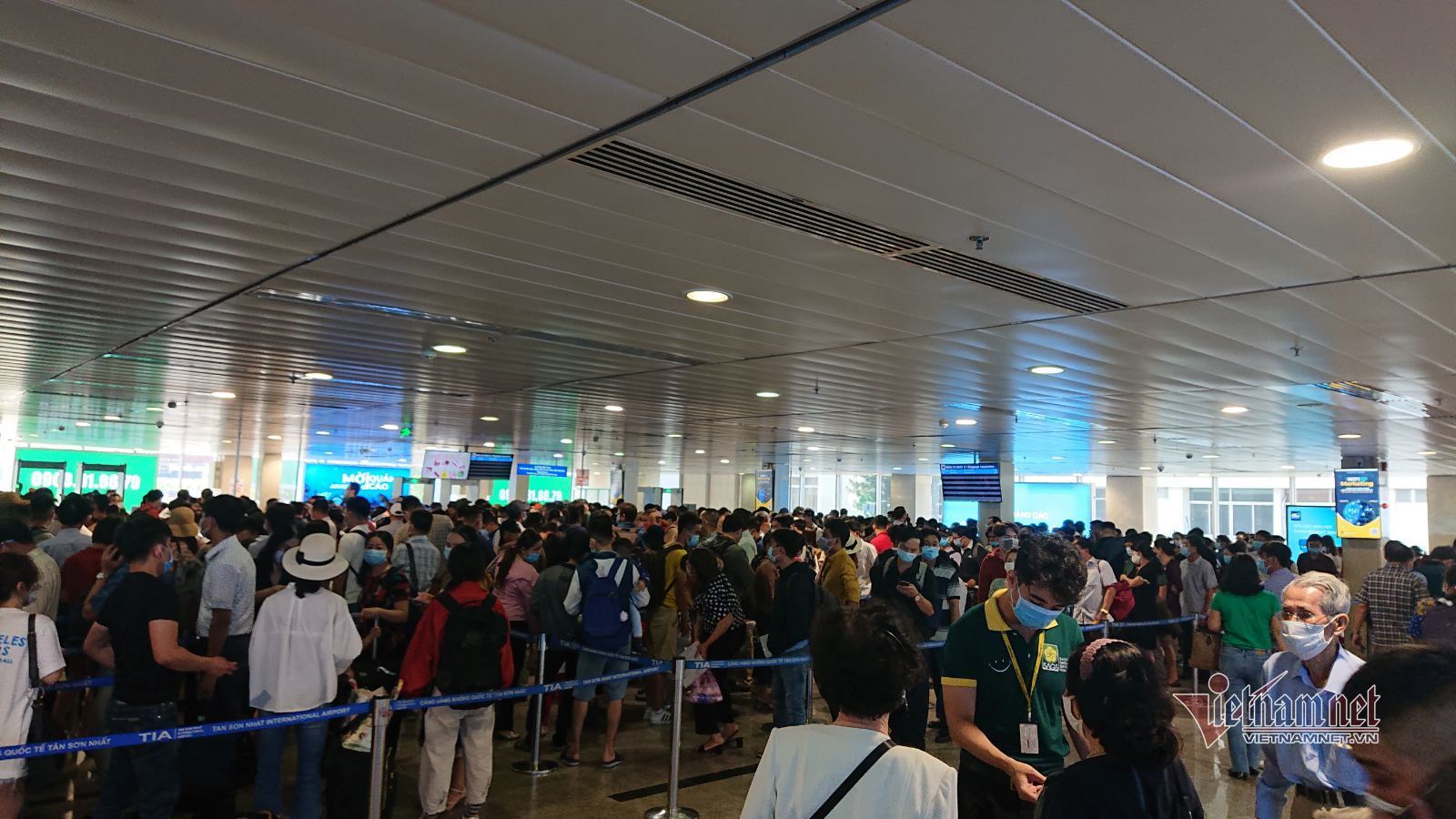 Long queues for security check.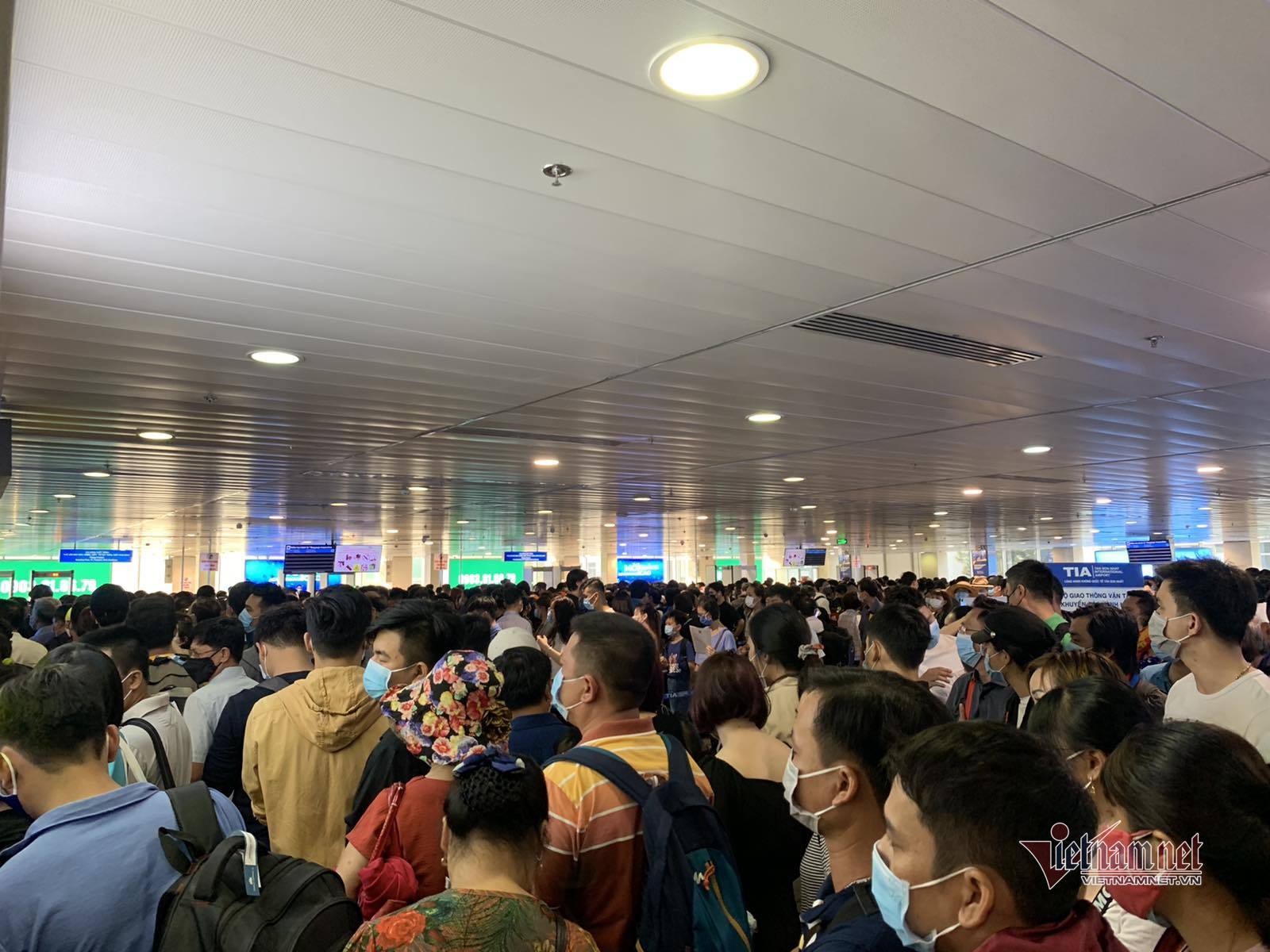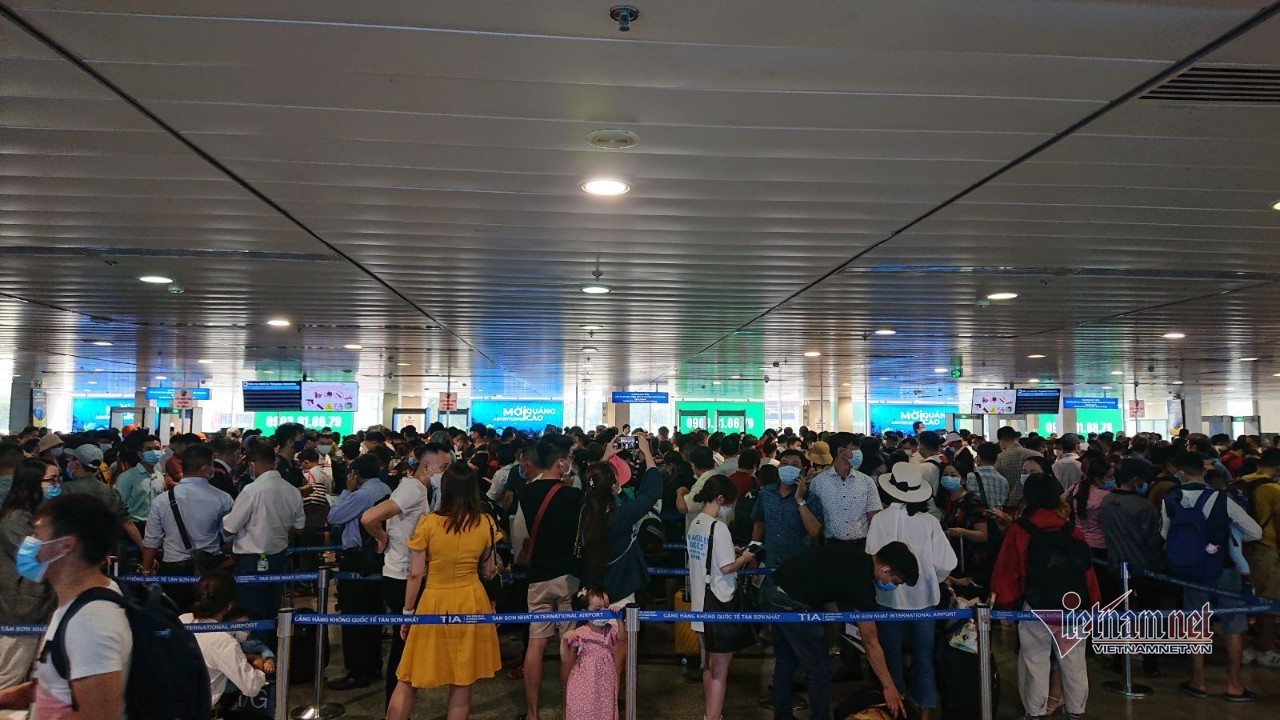 A standing-room-only airport.
Huong Quynh