Teachers have complained that they are now both busy teaching at school and looking for evidence to prove that they are eligible to access training courses for the new general education program.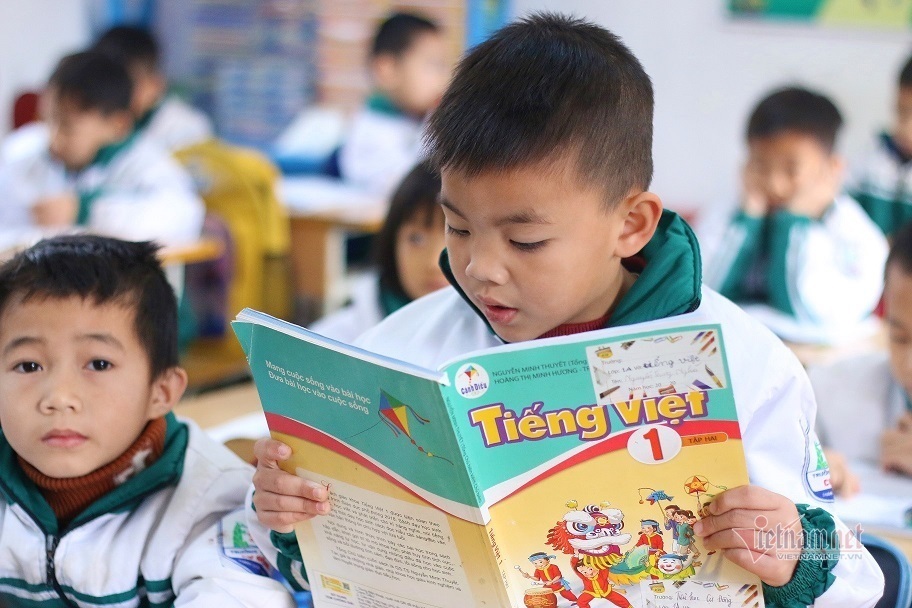 The Ministry of Education and Training (MOET) is organizing training courses to prepare for the new general education program. Each teacher is granted an online account and is required to update assessment results and upload evidence of their meeting professional standards for 2019-2020 into the software.
When attending Module 1 training, teachers are required to update personal information, including self-assessment of professional standards. After finishing Module 1 and Module 2, they are required to provide proof of meeting 15 criteria to be able to open Module 3.
Teachers are required to finish the Module 3 online training (the method of examining and assessing students in accordance with the new general education program) by the end of March.
For some criteria, teachers just need to photograph the minutes of meetings that assess and rank teachers, lesson plans, and students' results and relevant documents, and then upload on the software. They also just need to photographs the degrees and certificates they have.
However, they face difficulties when looking for proof for other criteria.
"I don't know what I should do to prove Criteria 9 on 'exercising democracy in school' and Criteria 11 on 'establishing cooperative relationship with students' parents and society to implement educational activities about morality and students' lifestyles," a teacher complained.
"I am confused about these requirements," he added.
A teacher at a secondary school in HCM City said in order to collect evidence that he uses information and technology in teaching, digital or tech teaching aids, he and other teachers have to ask the administration division to check school documents and records, a time-consuming task.
He said he cannot understand why teachers have to do this.
"It takes us too much time. We are too busy as we have to prepare for second-semester tests," he said.
The Lang Son provincial Education and Training Department asked managerial officers and teachers to upload the evidence into the TEMIS system prior to March 17. However, the department later extended the deadline to March 22.
A teacher in Lang Son City said teachers can declare that they can't find such evidence but they will not have a chance to be upgraded. 
Phuong Chi

The circulars released by Ministry of Education and Training (MOET) recently not only set criteria for ranking teachers by professional qualifications but also by professional ethical standards.

The HCM City Department of Education and Training has asked the People's Committee to help schools resolve problems associated with the requirements of the new education programme.