Thousands of houses in Phu Quoc Island off the southern province of Kien Giang have been flooded following torrential rains and high sea levels over recent days.
According to a report form Phu Quoc District, by the end of Wednesday, up to 3,874 local houses and a large area of crops along with poultry have been flooded, resulting in a total loss of VND68 billion (USD2,956) for the locality.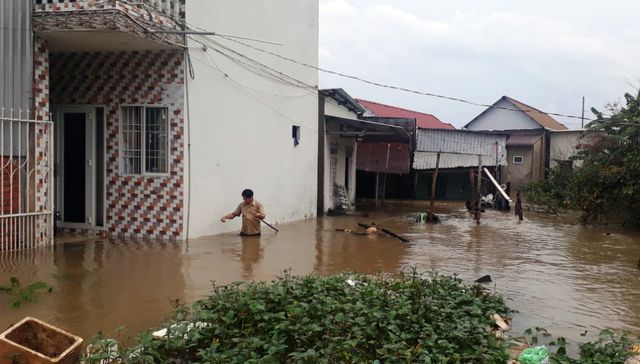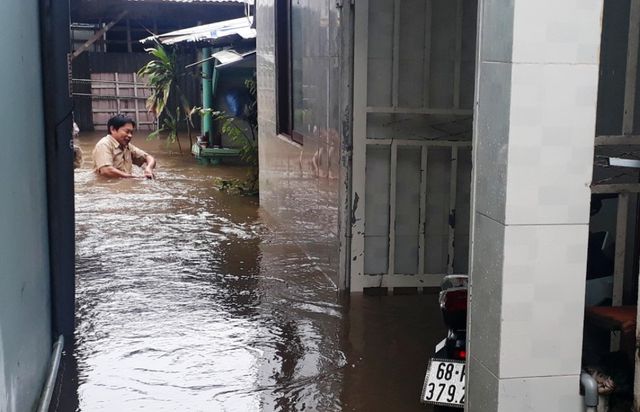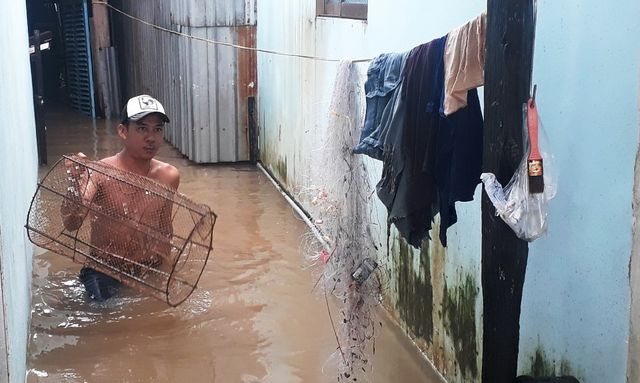 Local residents struggling with flooding
The heavy rains ravaged the district on August 2-5, submerging many areas, particularly Duong Dong Town and Cua Duong Commune which were up to 15 metres under water.
Local authorities said that it was the rains along with the high flood tides that brought about the inundation.
Meanwhile, the water drainage system in Duong Dong Town which was built in 2003 has become overloaded due to the higher population of the district and booming tourism services.
Many ponds and lakes in the district have also been filled for construction projects and local residents have encroached upon rivers and streams, affecting the water drainage.
The district authorities will support flood-affected people and focus on sterilisation to prevent diseases. The locality will also upgrade Duong Dong town's water drainage system and deal with canal and river encroachment. Dtinews