The World Intellectual Property Organization (WIPO) on November 29 granted the title "WIPO's IP Youth Ambassador" to three young Vietnamese inventors.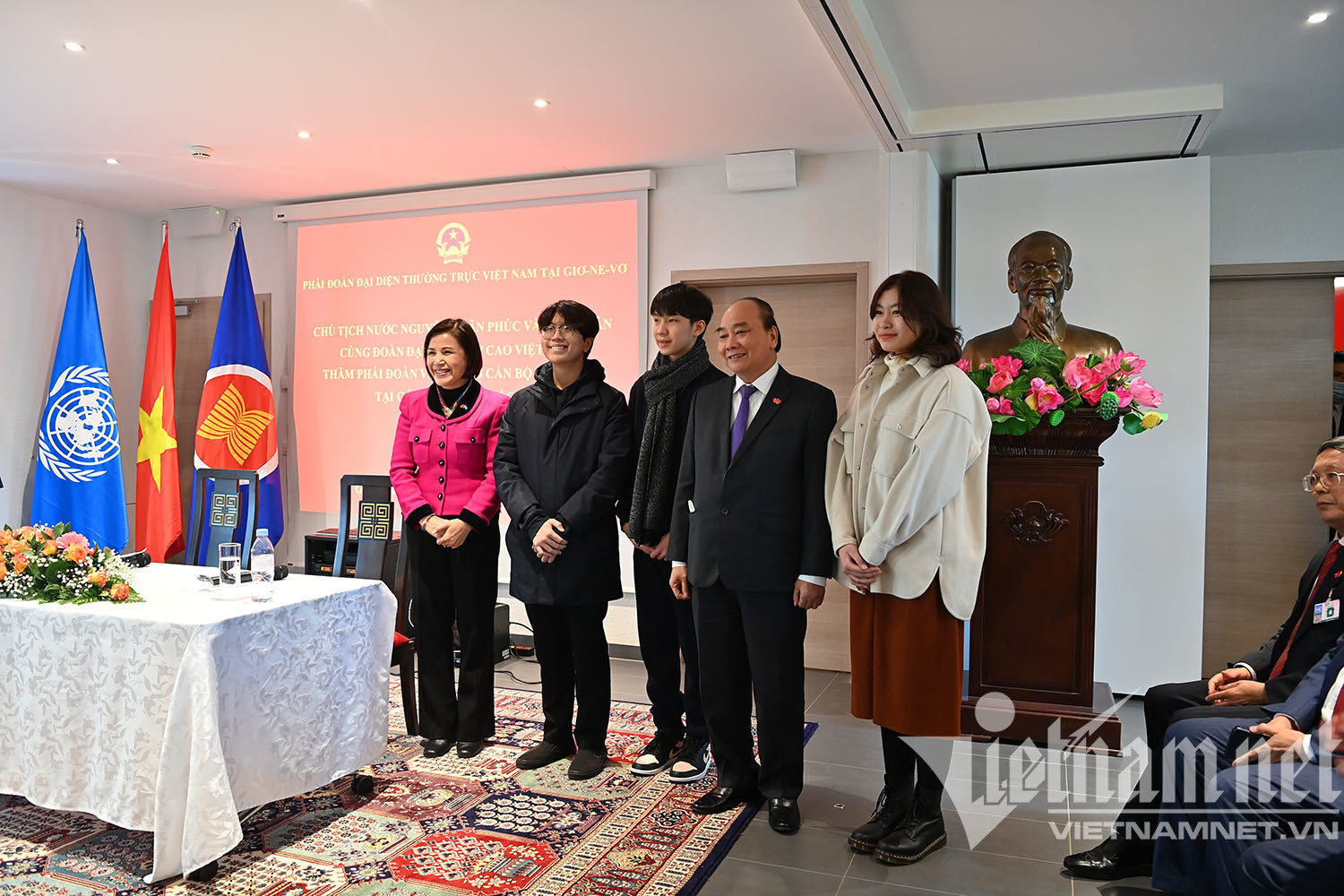 President Nguyen Xuan Phuc, Ambassador Le Thi Tuyet Mai and the three young talents at WIPO headquarters in Geneva.
Joining the Vietnamese President Nguyen Xuan Phuc's delegation to Switzerland were three special students, who are inventors of a product called "Portable Isolation Hat".
Ambassador Le Thi Tuyet Mai, Head of the Vietnamese Permanent Delegation to Geneva, said the students' invention won the gold prize at the 5th international innovation competition (iCAN 2020) in Canada.
She said they are the first 3 students from the Asia Pacific region to be awarded this title by WIPO.
"They are not only the pride of Vietnam but also of Asia. This is the title of Ambassador for life, not by term," Ambassador Mai added.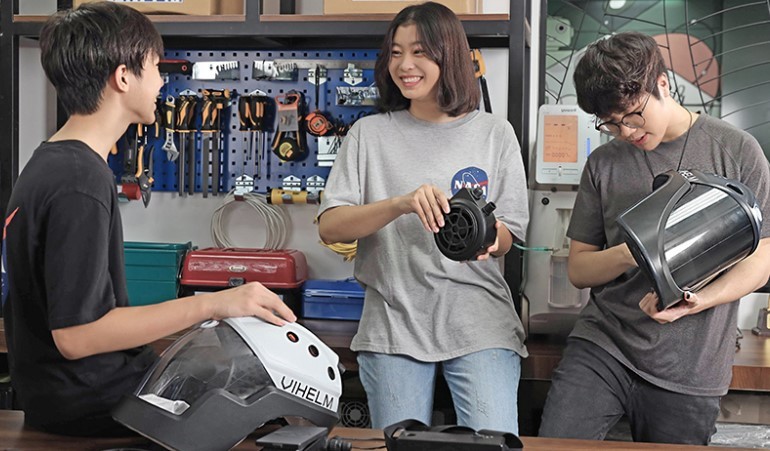 The three Vietnamese young inventors.
The ceremony was held on November 29 at the WIPO headquarters in Geneva.
The three young inventors honored by WIPO are Do Trong Minh Duc (16, a student at the Montverde Academy - USA), Tran Nguyen Khanh An (15, student at Dewey Schools, Hanoi) and Nguyen Hoang Phuc (14, student at Lfay French International School, Hanoi). Minh Duc had to take a year off from school to focus on the invention.
The "portable isolation hat" is continuously pumped with air through a virus filter so that the virus cannot be transmitted through the hat while wearing. The hat is also equipped with a fan system for ventilation, without causing condensation inside, so it does not affect the wearer's vision.
Specialized gloves made of special materials are at the bottom of the hat, allowing users to scratch their faces and rub their eyes or scratch their head or even eat and drink while keeping the respiratory tract isolated from the outside environment.
Tran Thuong (from Geneva, Switzerland)

President Nguyen Xuan Phuc on November 29 had a working session with Daren Tang, Director General of the World Intellectual Property Organisation (WIPO) in Geneva as part of the former's official visit to Switzerland.

Accession to the treaty is of particular importance to Vietnam, as a stronger development of the creative and cultural industries will help Vietnam further fuel economic growth.