A total of 2,368 traffic accidents occurred nationwide from December 15 to February 14, killing 1,125 people and injuring 1,781 others, according to the National Committee for Traffic Safety.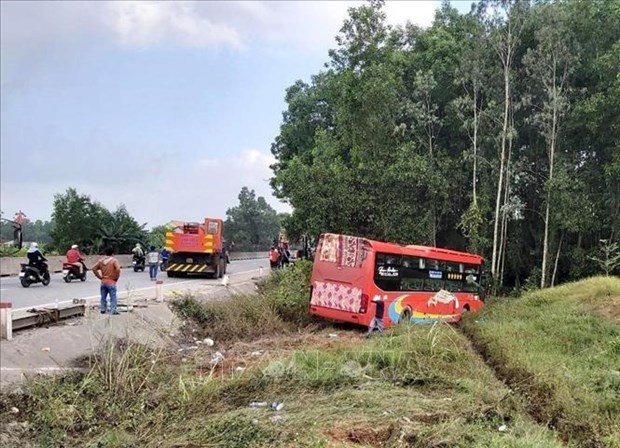 A traffic accident in Quang Ngai province on February 20 
The number of accidents dropped 16.09 percent compared to the same period last year, while the figures of deaths and wounded victims also declined 17.04 percent and 17.77 percent in the period, respectively.
Among the accidents, 1,291 happened on roads, claiming 1,099 lives and wounding 683 others. Meanwhile, 17 people were killed and four others were injured in 19 accidents on railways.
In the reviewed period, 11 accidents occurred on waterways, killing nine and wounding two others.
 
In 2019, the numbers of traffic accidents, traffic-related deaths and injuries in the country all decreased, as compared to the previous year.
Statistics from the National Traffic Safety Committee showed that about 17,626 traffic accidents were reported nationwide, killing 7,624 people, and injuring about 13,624 others.
The number of traffic accidents was 5.06 percent lower than that of 2018, while those of deaths and injuries fell by 7.15 percent and 6.42 percent, respectively./.

It doesn't matter if it's raining or late at night, Le Anh Tuan is always on hand to help victims of traffic accidents.

HCM City saw a year-on-year reduction of 28 traffic road accidents, 30 deaths and six injuries during the peak traffic period from December 15 to January 30, according to the city's Road and Railway Traffic Police Unit (PC08).