Two young brothers have died of Whitmore's disease in Hanoi's outlying district of Soc Son.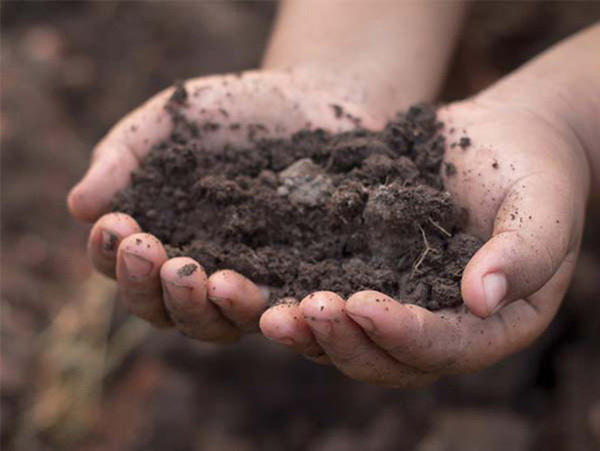 People who have direct contact with soil are at high-risk of Whitmore infection. — Photo tuoitre.vn
The two children, aged one and five years old, died at the National Hospital of Paediatrics on October 31 and November 16. The source of infection is unknown.
According to Soc Son District Epidemiological Centre, the same family had a seven-year-old girl die of sepsis (blood infection) and necrotising enterocolitis (a disease where tissues of the intestines start to die) in April.
The hospital's deputy director said that the girl was treated at Hanoi's Saint Paul Hospital. Her medical record shows no infection with Burkholderia pseudomallei, the bacterium that causes Whitmore's disease and exists in contaminated water and soil.
The family said as the five-year-old boy got a fever on October 28, he was sent to the National Hospital of Paediatrics, diagnosed with Whitmore's and died three days later.
His one-year-old brother fell ill on November 11 and died on November 16. He was also found to have infected with Whitmore's.
Whitmore's, or melioidosis, is a dangerous acute infectious disease.
According to Trinh Thanh Trung, director of the Hanoi-based Vietnam National University's Institute of Microbiology and Biotechnology, direct contact with the infection through skin abrasions or inhalations of dust particles containing bacteria is the most common form of transmission.
The incubation period from first exposure to the bacteria to the appearance of first symptom normally takes two to 21 days.
However, once the disease activates, it progresses rapidly; an infected patient might die only 48 hours after being hospitalised.
Some research shows the consumption of contaminated food can result in infection. However, there is no evidence of disease transmission among humans and from infected animals to human.
High-risk people include farmers or gardeners who work directly with soil and have open wounds.
In this case, it is strange that the two victims were small, especially the one-year-old boy who had just learned to walk.
The hospital has received other child patients allegedly infected with the bacteria.
Reports of the two deaths have spread on social networks since Monday, yet Hanoi authorities have not issued a disease prevention warning.
Nguyen Nhat Cam, director of Hanoi Centre for Disease Control and Prevention, said as no evidence of transmission among humans had been found and no other similar cases had been reported, the city's health care sector was taking proper actions.
"Information about the disease has been covered by the media for people to acquire detailed knowledge. Hanoi authorities will soon have warnings," he said.
According to Cam, Whitmore's disease was first reported in the early 20th century.
Recently, the number of infected patients hospitalised has increased. The percentage of casualties (among adult patients) reaches 40 to 50 per cent.
"Whitmore's disease can be transmitted via open wounds or through contaminated air. In the case of the two deceased children, the hospital is working with the Hanoi Centre for Disease Control and Prevention to identify the sources of disease, risk factors and whether they had any open wounds and how they were cared for by their parents to compose warnings for the community," said Dien.
To prevent Whitmore's disease, he recommended people eat cooked food, carefully clean and bandage wounds and use protective equipment when working with soil or doing house cleaning.
Although Whitmore's is not a common disease, it is dangerous due to the long treatment time and high fatality rate. VNS

The latest case of Whitmore's disease, also known as melioidosis, was reported at Hanoi's Duc Giang General Hospital on Monday.
Cases of Whitmore's disease, also called melioidosis, has increased remarkably during the rainy season with a high rate of mortality, director of the National Hospital of Tropical Diseases Do Duy Cuong said.