Vietnam Airlines said on March 16 that it has created the most favourable conditions for Vietnamese citizens in Europe who want to return home amid the complicated developments of the COVID-19.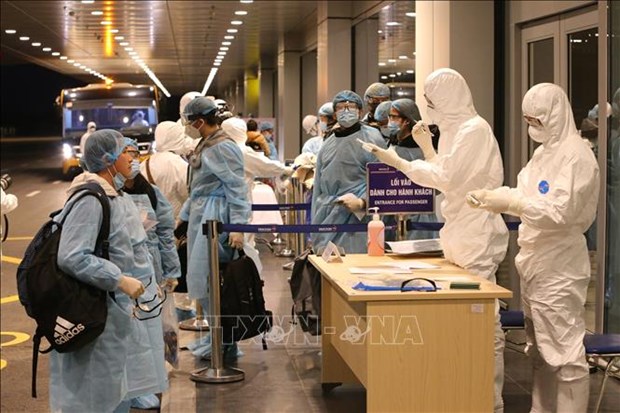 Passengers given medical check-ups and body temperature measurements at Van Don airport 
The firm is maintaining five flights from the UK, France and Germany to Vietnam each day, but passengers are required to meet relevant requirements.
Vietnam Airlines said these flights will be put under the strictest medical control to ensure safety for passengers and its employees and prevent the spread of the risk of the disease in the community.
Those arriving at Vietnam's airports will be put into medical quarantine and have their samples tested in line with the Ministry of Health's regulation, it noted.
In its press release the same day, Vietnam Airlines said that had been four flights from the UK, France, and Germany landing at the Van Don international airport and the Tan Son Nhat international airport, carrying 180 Vietnamese passengers.
All the passengers and crew members onboard were given medical check-ups and body temperature measurement, and equipped with protective gear. The aircraft were also disinfected after landing.
Vietjet offers 70 percent off fares
Vietjet and Thai Vietjet are offering 70 percent discount on all domestic and international routes until March 17 as part its programme titled "Protect our planet – Fly with Vietjet".
With the promotion code "BOOKNOW70", passengers will enjoy the cheap prices when they book online at www.vietjetair.com, Vietjet said in a statement.
The flight period is applied from April 1 to June 16 this year, according to the airline.
To meet increasing travel demands and realise the "dream of flying", Vietjet has continued to expand its domestic and international flight network, connecting many destinations including New Delhi, Mumbai (India), Bali (Indonesia) and Tokyo, Osaka (Japan).
"Protect our planet – Flying with Vietjet" welcomes all passengers to experience green, eco-friendly flights on new, modern and fuel-efficient planes, and inspire others to protect the green future, repel natural disasters and epidemics, and bring good value for the community today and in the future.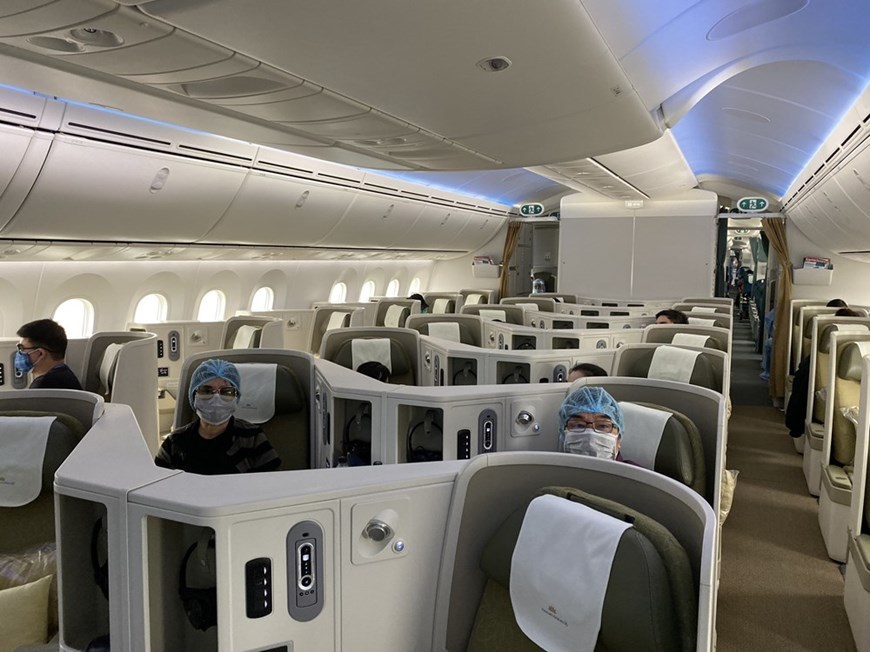 Three flights namely VN0054, VN0018 and VN0036 carrying 159 passengers, mostly Vietnamese citizens returning from Europe, land at Van Don International Airport in Quang Ninh province, March 16 (Photo: Vietnam Airlines)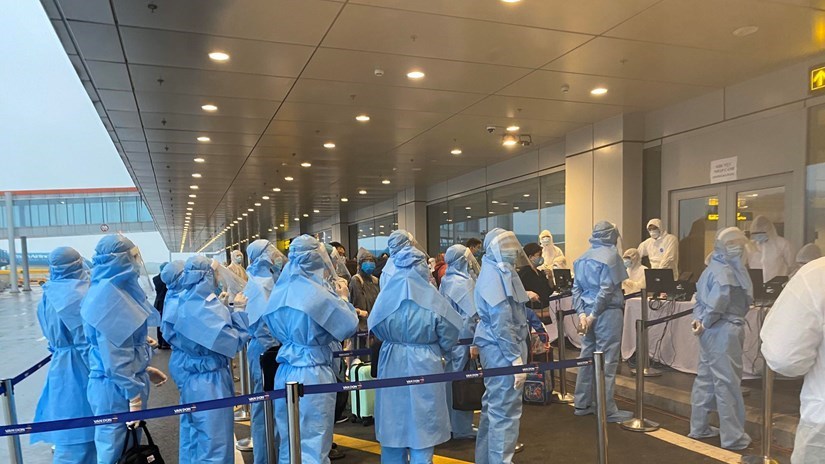 All flight crews, passengers and luggage are checked, supervised, disinfected before boarding and put under isolation at some places as prescribed (Source: Vietnam Airlines)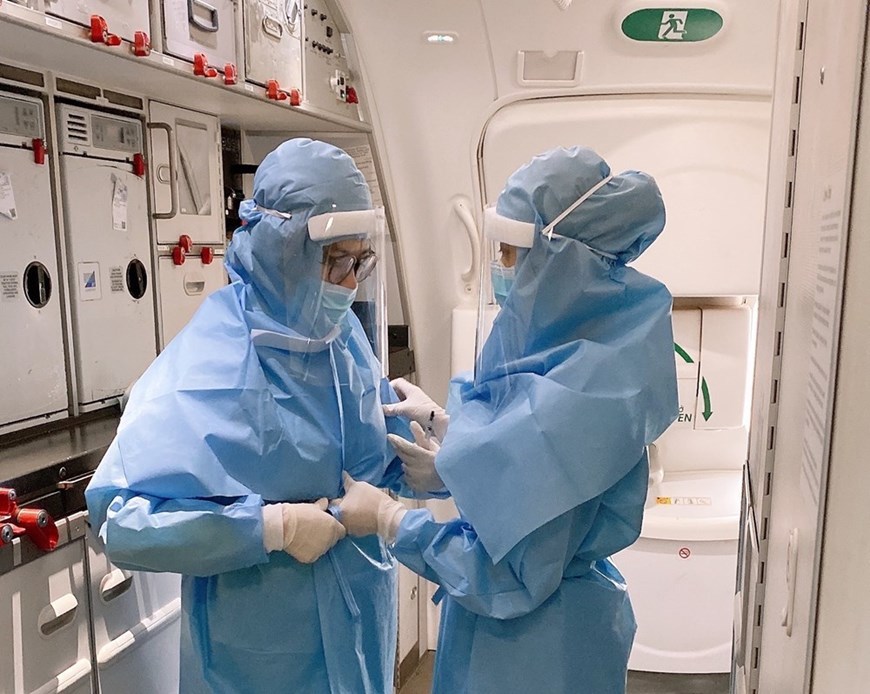 To ensure safety, all pilots and flight attendants are equipped with protective gears (Source: Vietnam Airlines)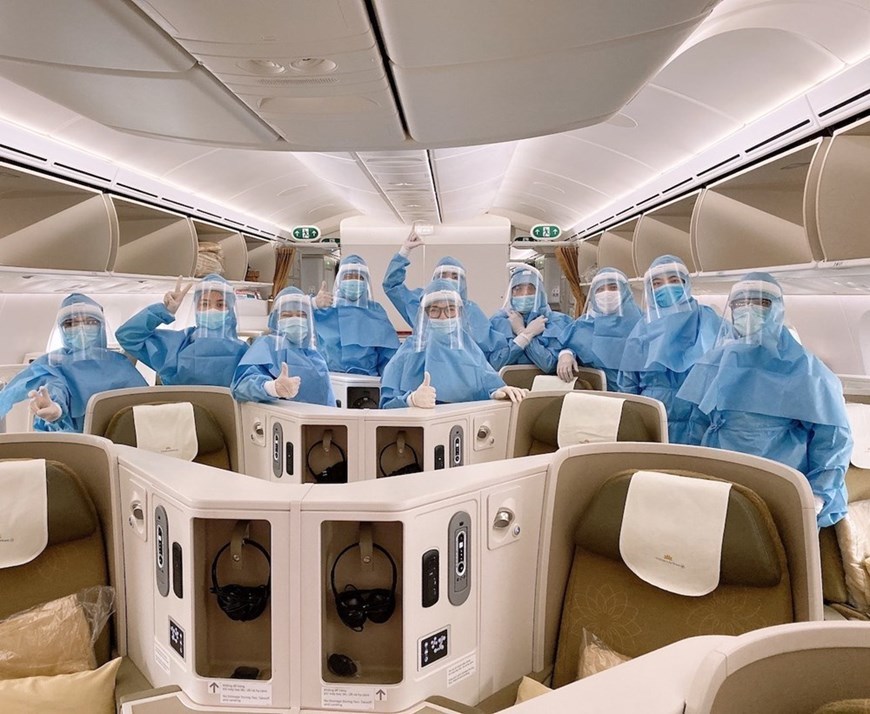 To ensure safety, all pilots and flight attendants are equipped with protective gears (Source: Vietnam Airlines)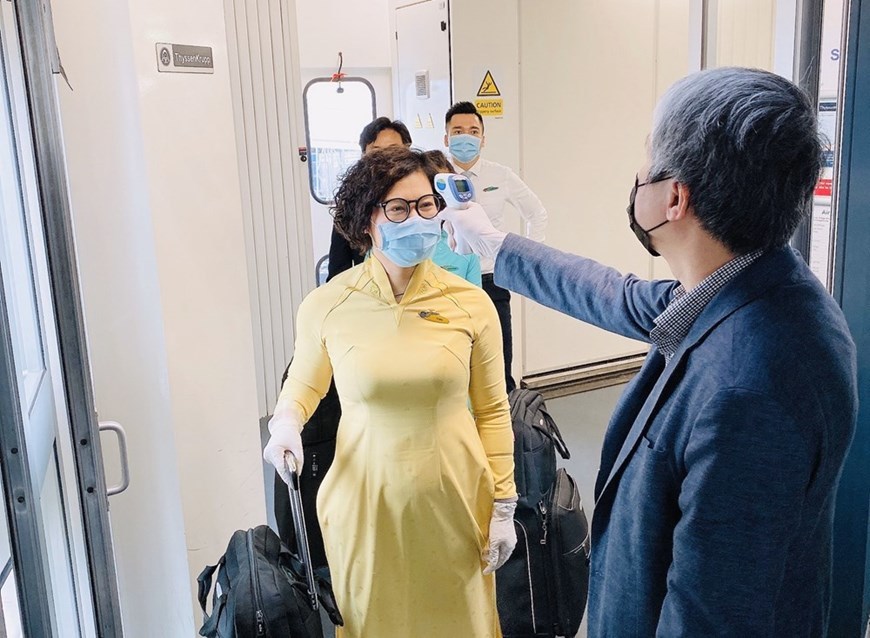 All flight crews, passengers are given health checkups before boarding (Source: Vietnam Airlines)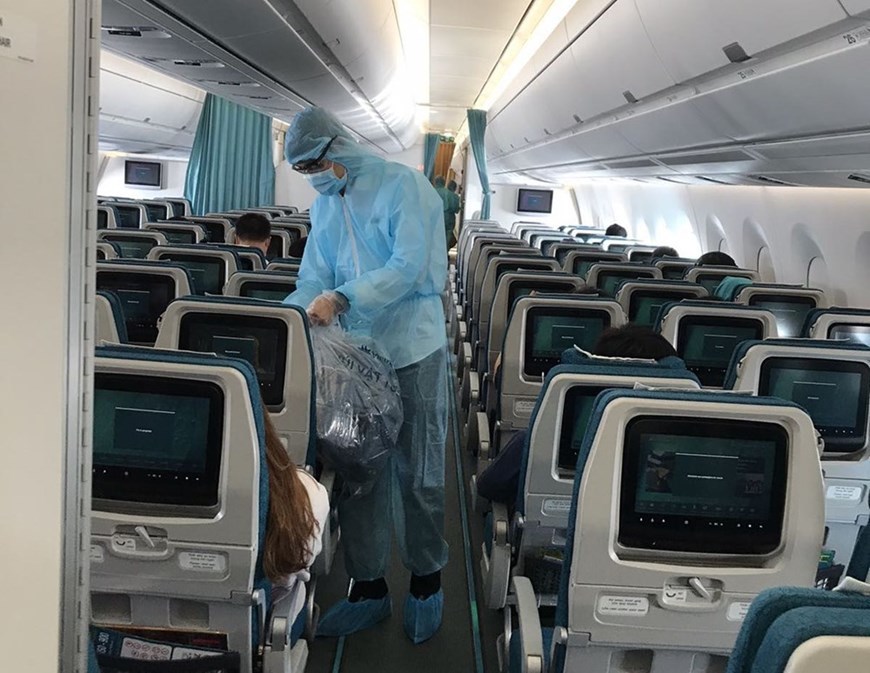 Passengers are not served with meals and other services on these flights (Source: Vietnam Airlines)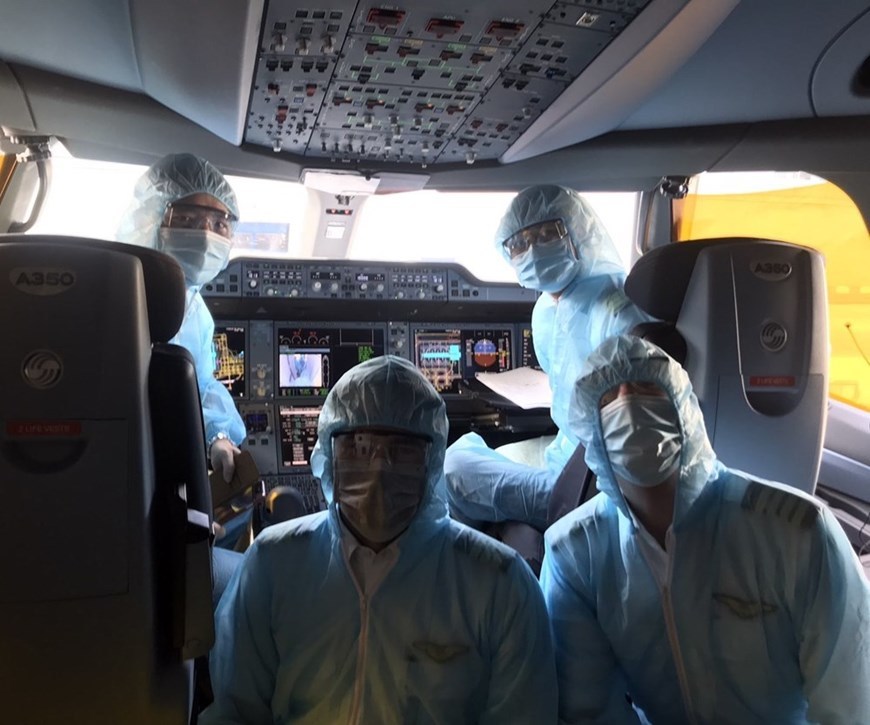 The aircrafts carrying 159 passengers, mostly Vietnamese citizens returning from Europe are instructed to land at a separate location, ensuring no impact on the overall operation of the airport (Source: Vietnam Airlines)

Previously, Van Don International Airport also welcomed flights from COVID-19 hit areas such as China, the Republic of Korea, bringing Vietnamese citizens, including 2-month-old babies, home (Photo: Vietnam Airlines)
VNA/VNN