Vietnam has considered using two different kinds of Covid-19 vaccines for first and second shots like many other countries.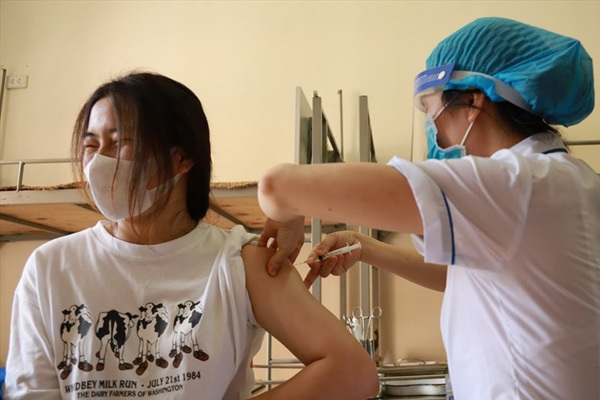 The woman is receiving the Covid-19 vaccination.
According to Professor Dang Duc Anh, head of the National Institute of Hygiene and Epidemiology, countries such as Germany, Sweden and Canada are using AstraZeneca for the first jab and Pfizer for the second one. The combination has proved capable of providing a stronger immune response to the virus rather than using just one kind of vaccine. 
Anh noted that the Steering Committee for Covid-19 Vaccination has asked the Ministry of Health to consider the Covid-19 vaccine combination based on the experiences of many nations.

Deputy Minister of Health Tran Van Thuan also mentioned the use of two kinds of Covid-19 vaccines like many foreign countries. He added that Vietnam can mix the vaccine AstraZeneca with Pfizer or some others.

"Researches showed that the immune efficiency of the two-vaccine combination is higher than the use of just one vaccine," Tuan noted.

Thuan emphasised that people in Vietnam should not have the feeling of selecting or waiting for the kind of vaccine they want. Instead, it is better for them to get early injections no matter the kind of vaccine the country has. In reality, no kind of vaccines can be 100% safe and efficient.

The health official, however, said that despite being vaccinated against Covid-19, people still need to conform to strict preventive measures. 
Source: Dtinews

In July and August, Vietnam is expected to receive about 13 million doses of Covid-19 vaccines from many sources, according to the Ministry of Health.

Vietnam expects to have 3 million doses of AstraZeneca vaccine and 3 million doses of Pfizer vaccine from now to September.