According to the national road network planning by 2050, Vietnam will have more than 9,000 km of expressways. The country aims to complete construction of about 5,000 km by 2030.
Vietnam will have about 9,000 km of highways by 2050,
The Ministry of Transport has published on its website the road network plan for the period 2021 - 2030, with a vision to 2050, which was approved by the Prime Minister on September 1.
Deputy Minister of Transport Le Dinh Tho said that the plan was prepared by the Ministry of Transport based on extensive consultation with 63 provinces and cities, 16 ministries and ministerial-level agencies and relevant organizations.
Under this plan, a system of expressways connecting economic and political centers, key economic regions, seaports and international airports will be formed. At the same time, the national highways will be gradually upgraded to meet standards.
Accordingly, by 2030, about 5,000 km of expressways and 172 national highways will be completed, with a total length of nearly 29,800 km. By 2050, 41 routes of expressways totaling more than 9,000 km will be formed. At the same time, coastal roads will be connected to the national highway system.
Nguyen Xuan Cuong, Deputy Director General of the Directorate for Roads of Vietnam, said that priority road projects will be selected based on the principle that these projects must play the role of a driving force for regional or inter-regional development.
In the 2021-2030 period, the expressways with large traffic capacity to form an inter-regional expressway network and the backbone of the national road system will be the top priority.
During this time, efforts will be focused on the construction of the North-South expressway in the East, a number of expressways in the South, Central - Central Highlands, northern mountainous areas and some urban belt routes in Hanoi and Ho Chi Minh City. The specific goal to 2030 is to have more than 5,000km of expressways.
Regarding investment capital, the plan determines to mobilize all investment resources for expressway projects. These projects will be mainly implemented in the form of public-private partnership (PPP), with the state budget capital playing a supporting role.
Vu Diep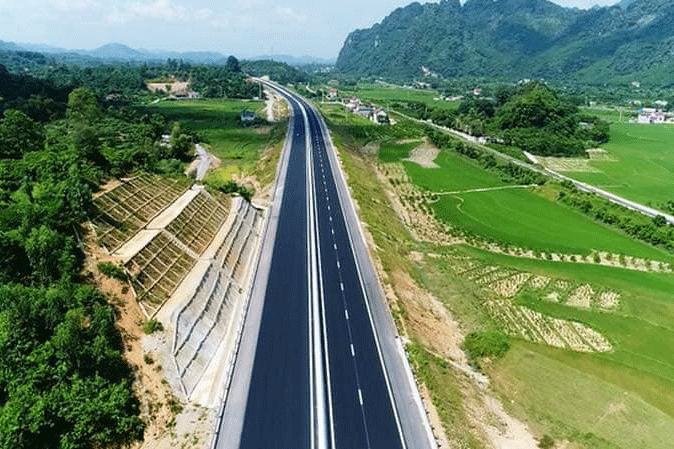 Prime Minister Pham Minh Chinh has approved the Road Network Development Plan for the period 2021-2030, with a vision to 2050, under which 5,000km of expressways will be used by 2030.