The Ministry of Health has asked HCM City Department of Health to apply punishment and investigate the death of an overseas Vietnamese woman at a local clinic.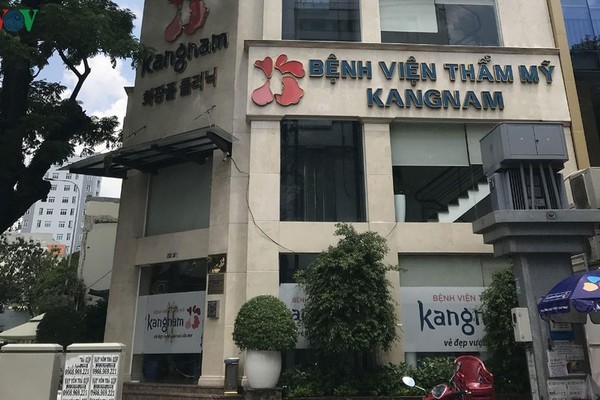 Kangnam Plastic Surgery Hospital
On October 15, the representative of South Korean-run Kangnam Plastic Surgery Hospital confirmed that a 59-year-old oversea Vietnamese woman came to the hospital for a face-lift procedure.
In the report to the Department of Health, Kangnam Hospital wrote that the patient arrived on October 11 healthy. She had silicone pumping done to both cheeks before.
The face-lift procedure was carried out on the same day. The patient was still healthy after the procedure.
However, at 9 pm, she suddenly had breathing difficulties and was transferred to Cho Ray Hospital immediately. She died on October 14.
Nguyen Trong Khoa, deputy head of the Medical Examination and Treatment under the Ministry of Health demanded HCM City Department of Health investigate the case.
Khoa asked that punishment be implemented immediately.
The Department of Health must also tighten regulations and improve public awareness.
Lao Dong/Dtinews

Two baby girls from the central province of Quang Nam who were born sharing the same belly have been discharged from hospital following positive surgery.

Doctors at Paediatrics Hospital 1 in HCM City have performed open heart surgery on a prematurely born baby weighing only 1,600 grammes.