Thousands of Vietnamese people are returning from South Korea amid the spread of the Covid-19 in the country.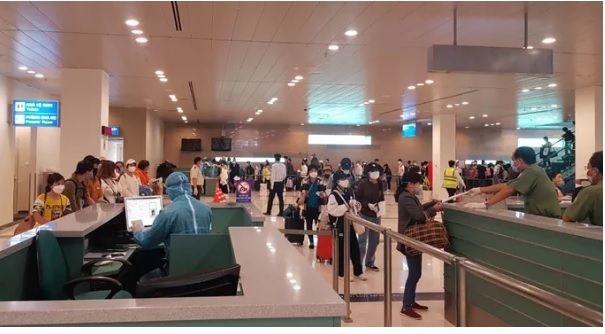 627 people return from South Korea at Can Tho International Airport on March 1. Photo by nld
Three flights carrying 627 passengers including 568 Vietnamese and 59 South Koreans landed at Can Tho Airport on the afternoon of March 1.
According to authorities at the Can Tho Airport, the landing of the flights which departed from Seoul and Busan by Vietnam Airlines were switched from the Tan Son Nhat Airport in Ho Chi Minh City to ease the overloading at Covid-19 quarantined areas in the country's biggest city.
After landing, all the passengers had their temperatures checked and were required to fill in health declaration forms. Everyone showed good health and were all moved to military units in Can Tho and the neighbouring provinces of Vinh Long and Soc Trang for a 14-day quarantine.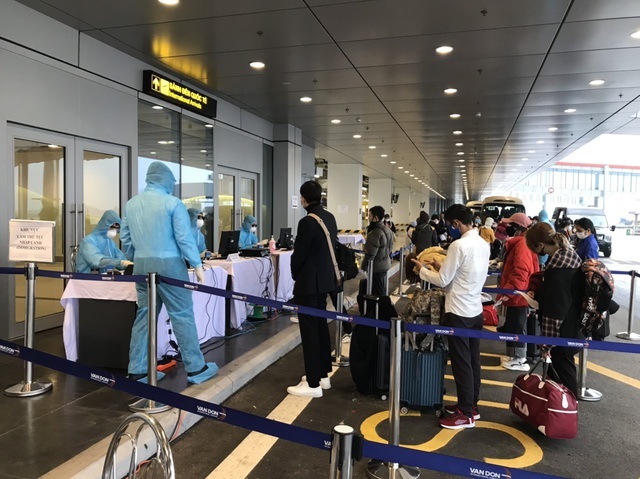 A Vietjet Air plane carrying people from South Korea lands at Van Don International Airport on March 1
Director of the Can Tho Provincial Department of Health, Cao Minh Chu, said that they had prepared to receive these 627 people from South Korea, including 114 from virus-hit areas.
"Anybody with viral symptoms would be taken to the Can Tho Tuberculosis and Lung Diseases Hospital and the Can Tho Children's Hospital if children," he said.
A middle-aged Vietnamese passenger said that he and his wife had decided to return to their hometown in Kien Giang Province when hearing that Vietnam was controlling the Covid-19 epidemic well.
"We are very happy to be able to return home at this time," he said. "We'll wait here until the situation in South Korea is under control and return for work there later," he said.
Can Tho Airport authorities added that they would receive two more flights carrying some 300 people from South Korea on March 2.
Earlier, 289 people including 75 from Daegu City and Gyeongsang Province and 214 from other localities in South Korea were also kept in quarantine areas in Can Tho.
Also on March 1, two flights carrying 410 passengers including 49 foreign people from Seoul landed at Van Don Airport in Quang Ninh Province.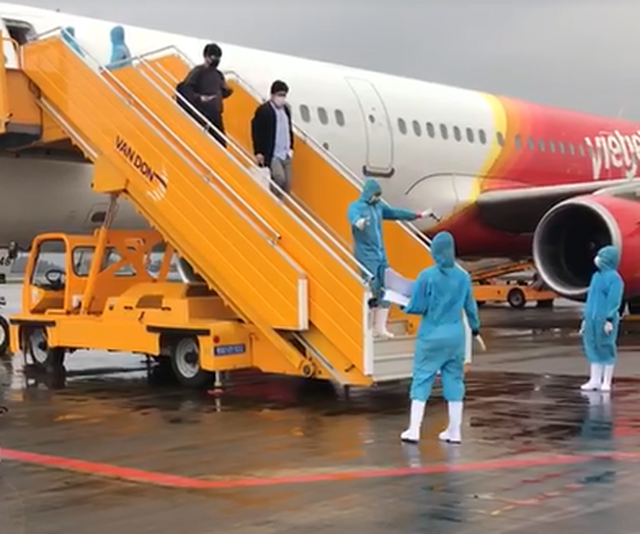 All passengers were in normal health condition and were moved to a local quarantine area.
All the passengers from South Korea have their temperatures checked and are required to fill in health declaration forms at the airport.
Vietnam's two biggest airports of Noi Bai in Hanoi and Tan Son Nhat in Ho Chi Minh City have stopped receiving passenger flights from South Korea since 12 am on Sunday due to the development of the COVID-19 epidemic, according to the Civil Aviation Authority of Vietnam (CAAV). Such flights will be redirected to land at Van Don in the northern province of Quang Ninh, Phu Cat in the central province of Quang Binh, and Can Tho in the Mekong Delta city of Can Tho. Dtinews

The Hanoi-based Noi Bai  Airport and Tan Son Nhat Airport in HCM City has suspended receiving flights carrying passengers from the Republic of Korea due to the complicated developments of coronavirus as from March 1.

Lee Man-hee is accused of hiding the names of sect members, hampering efforts to contain the virus.