The Vietnam Posts and Telecommunications Group (VNPT) has warned the public of a new technology scam, which calls VNPT subscribers from foreign numbers in order to entice them to call back and get hit with charges.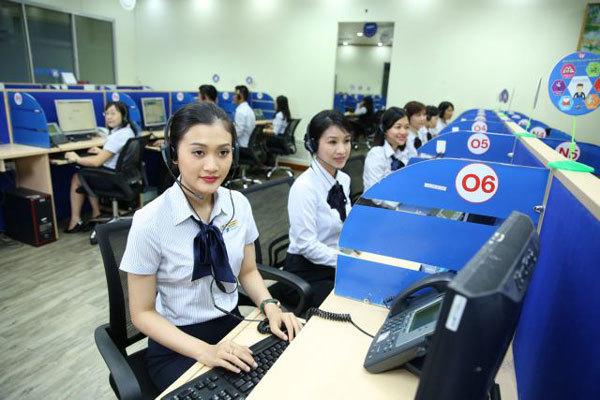 Customer service staff of the Vietnam Posts and Telecommunications Group (VNPT). The company recommends customers report scam calls via the operator's hotline 18001091. — Photo courtesy of VNPT
The calls were made from overseas telephone numbers such as Moldova (+373), Tunisia (+216), Equatorial Guinea (+240) and Burkina Faso (+226).
Scammers called subscribers via OTT applications early in the morning and late at night. The calls would last several seconds.
In case subscribers called back the phone number, their accounts would be immediately charged a huge amount of money when the call was successfully connected, it said.
VNPT has urging the public to be alert to all calls and messages from strange international numbers to avoid being scammed.
It has proactively classified and blocked suspected calls from international numbers showing signs of fraud. It has also updated technical measures to proactively prevent scam calls.
The telecommunications company has also provided subscribers with a number of signs to distinguish scam calls and ordinary calls. International calls or text messages must display a plus (+) or the two digits of 00, and the next two digits are not 84, which are the Vietnamese country code.
The telecommunications company said it had been co-operating with relevant police agencies to further investigate and eliminate the scam.
The company has also notified subscribers that they can contact the VNPT service number 18001091 or the hotline of the Criminal Police Department 0692348560. — VNS

Telecommunications firms are turning towards developing their own digital content, the Vietnam Telecommunications Authority (VNTA) under the Ministry of Information and Communications has said.

MobiFone, Viettel, Vinaphone, and other telecom companies are eyeing the chance to win the MIC's license to roll out 4G services on the 2.6GHz bandwidth.