A street cleaner, a waste collector in Hanoi, a traffic police officer in the central city of Nghe An and a construction worker in the central province of Ha Tinh continued to do their job diligently despite the intense heat at noon on recent days.
The ongoing succession of days of particularly intense heat has affected many people in the northern and central regions of Vietnam. They have had to change their daily activities to adapt to the harsh weather conditions.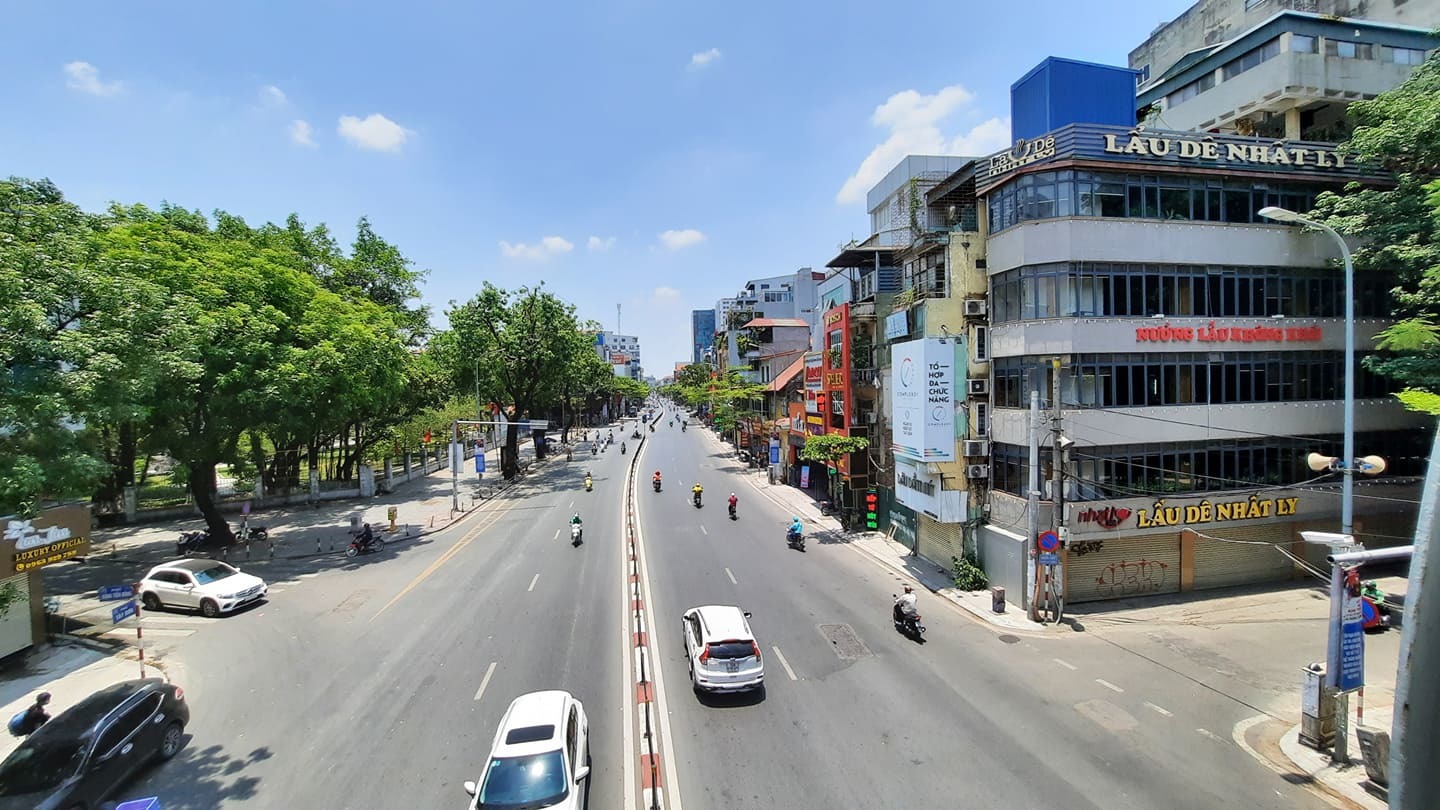 Tay Son Street, Hanoi, noon, on June 3.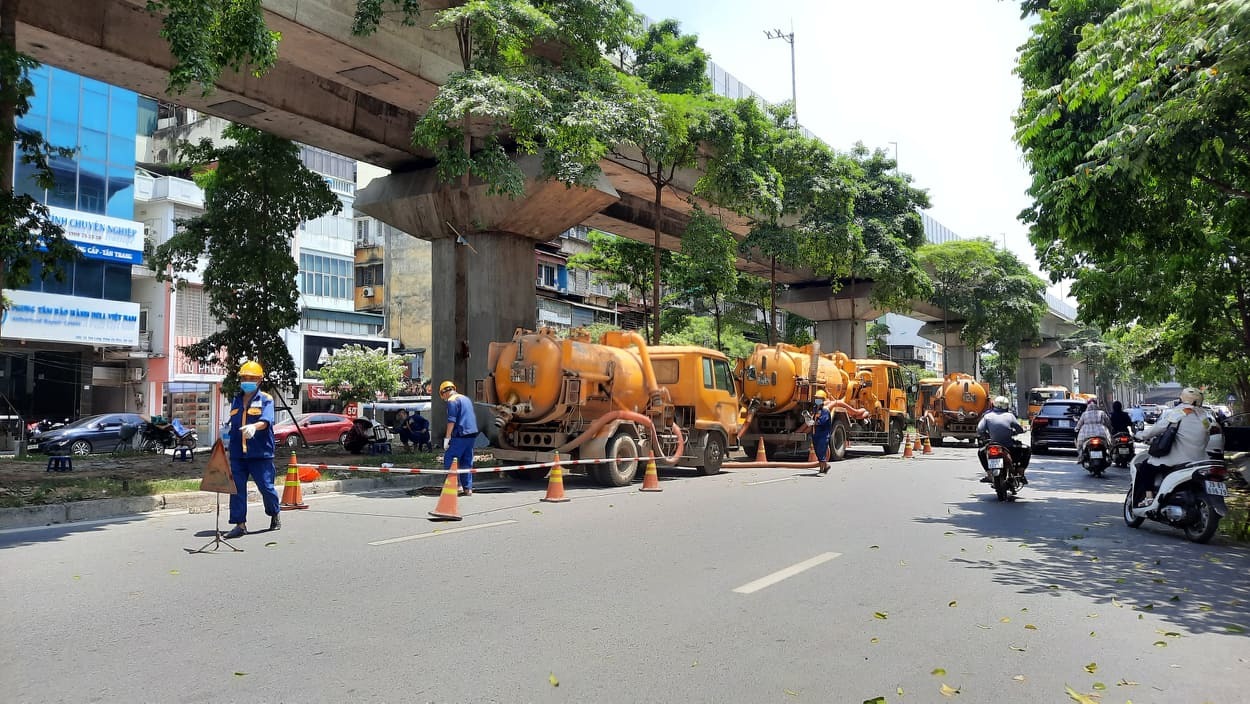 Many people still have to make a living under the sun. Photo taken at 12pm on Tay Son Street, Hanoi. Photo: Nhi Tien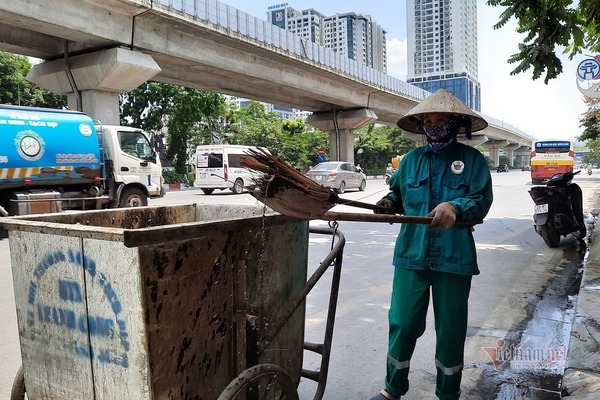 Tran Thi Thao, a garbage collector on Nguyen Trai Street, Thanh Xuan District, Hanoi, works outdoors at noon to avoid the harsh afternoon sun. "My shift starts at 2pm, but I have to work earlier because it's hotter in the afternoon," Thao said.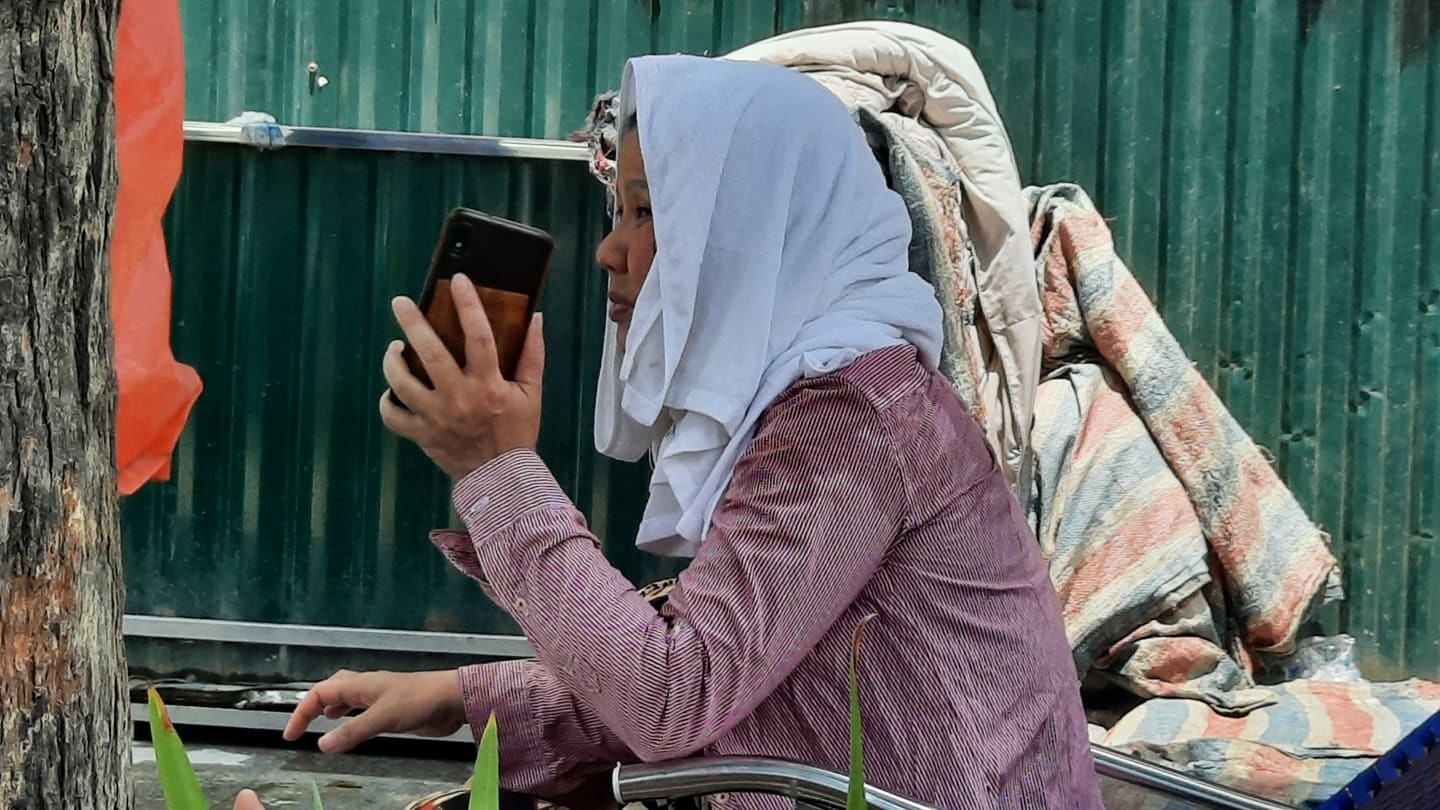 A woman selling ice cubes on Tay Son Street puts a wet towel over her head to reduce the intense heat.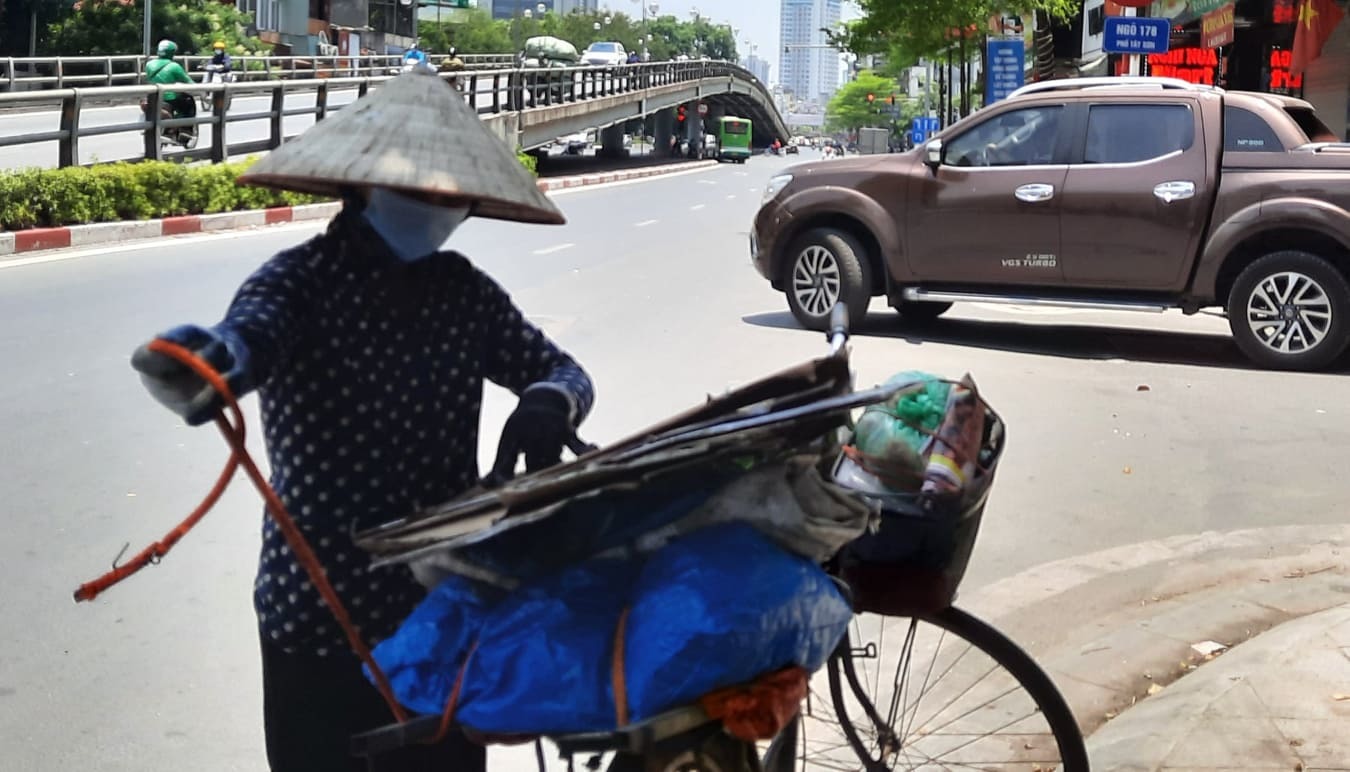 Nguyen Thi Thanh, a woman from the northern province of Ninh Binh, collects scraps on Tay Son Street at noon. Thanh said that working at noon is better because the temperature will rise in the afternoon.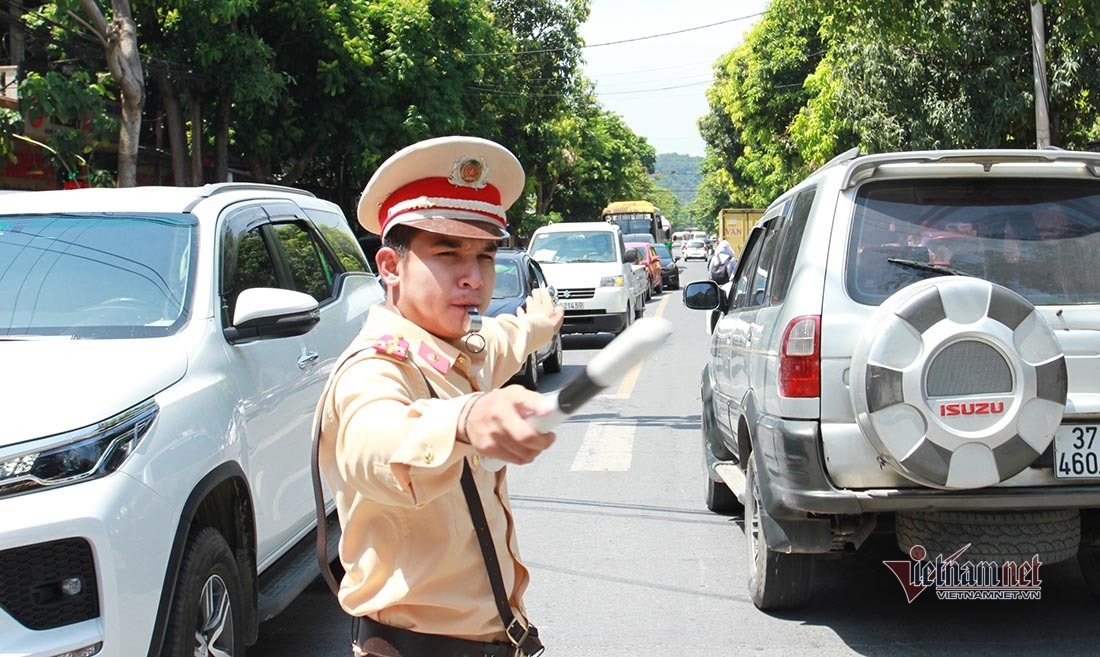 A traffic police officer in the central city of Vinh, Nghe An province.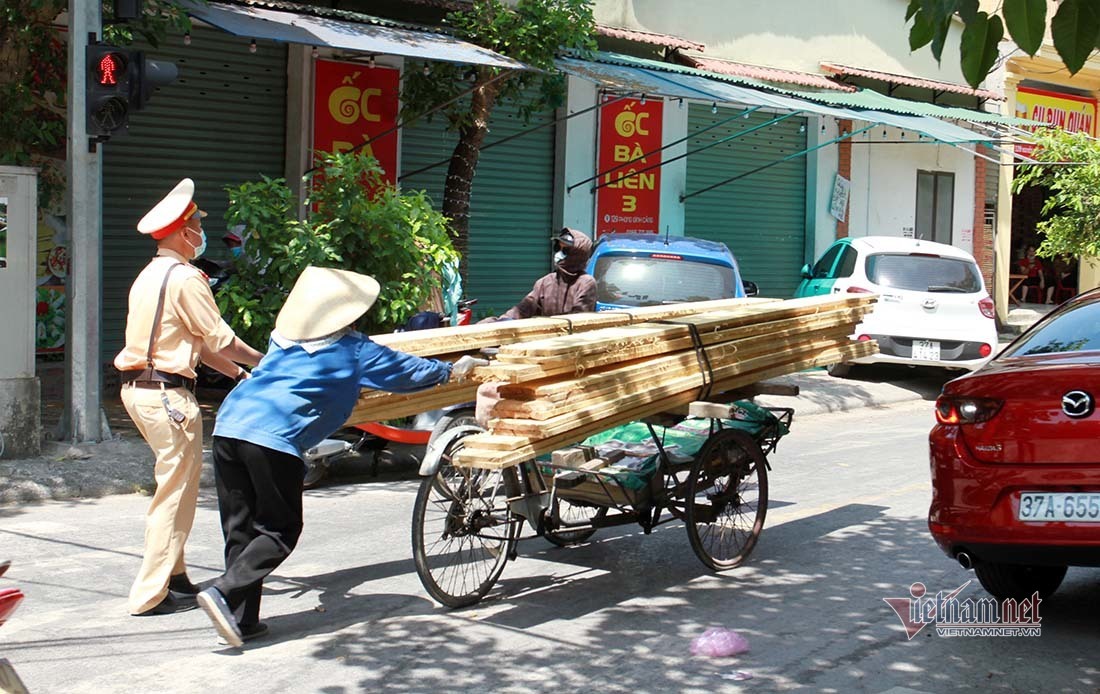 In the central city of Vinh, Nghe An province, a traffic police official helped a woman push a cyclo carrying wood at noon.
In the central province of Ha Tinh, building workers toil under the sun at 11am.
Nguyen Thi Han, 50 years old, from Loc Ha district, Ha Tinh province, is a salt farmer who has come to the city to work as a construction worker. She is paid VND300,000 ($14) a day. "Working in hot weather like this is very hard, but I need money to help my family," she said.
In the midst of this hot weather, the labor is very tiring, but every day she is paid 300,000 VND, receiving more money to cover her life.
People protect themselves in the sun with protective clothing when going out.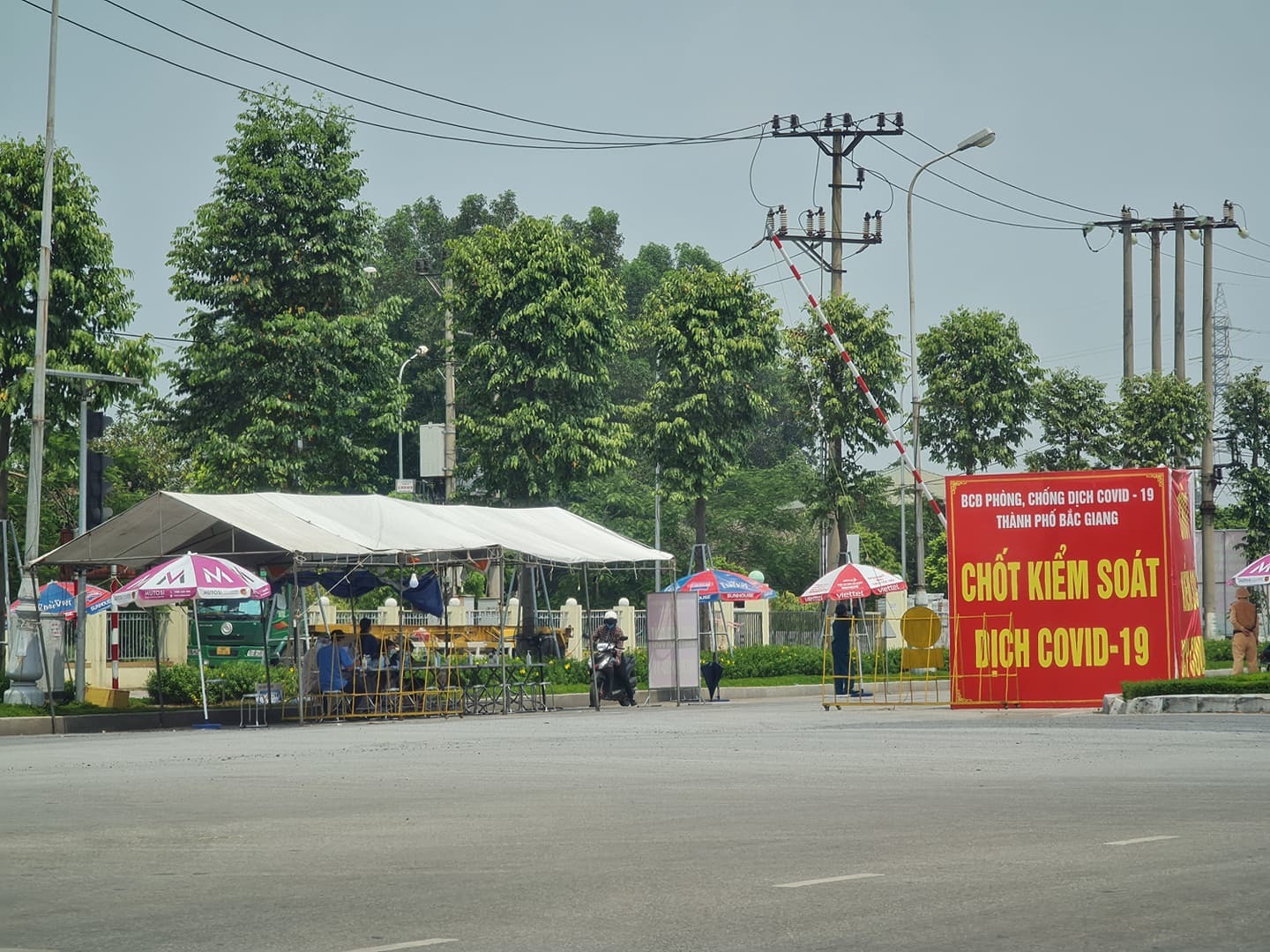 In Bac Giang, the epidemic center, the outdoor temperature was about 45 degrees Celsius at noon on June 3. During social distancing, few people went out, so the road was quiet.
Photo: At a checkpoint.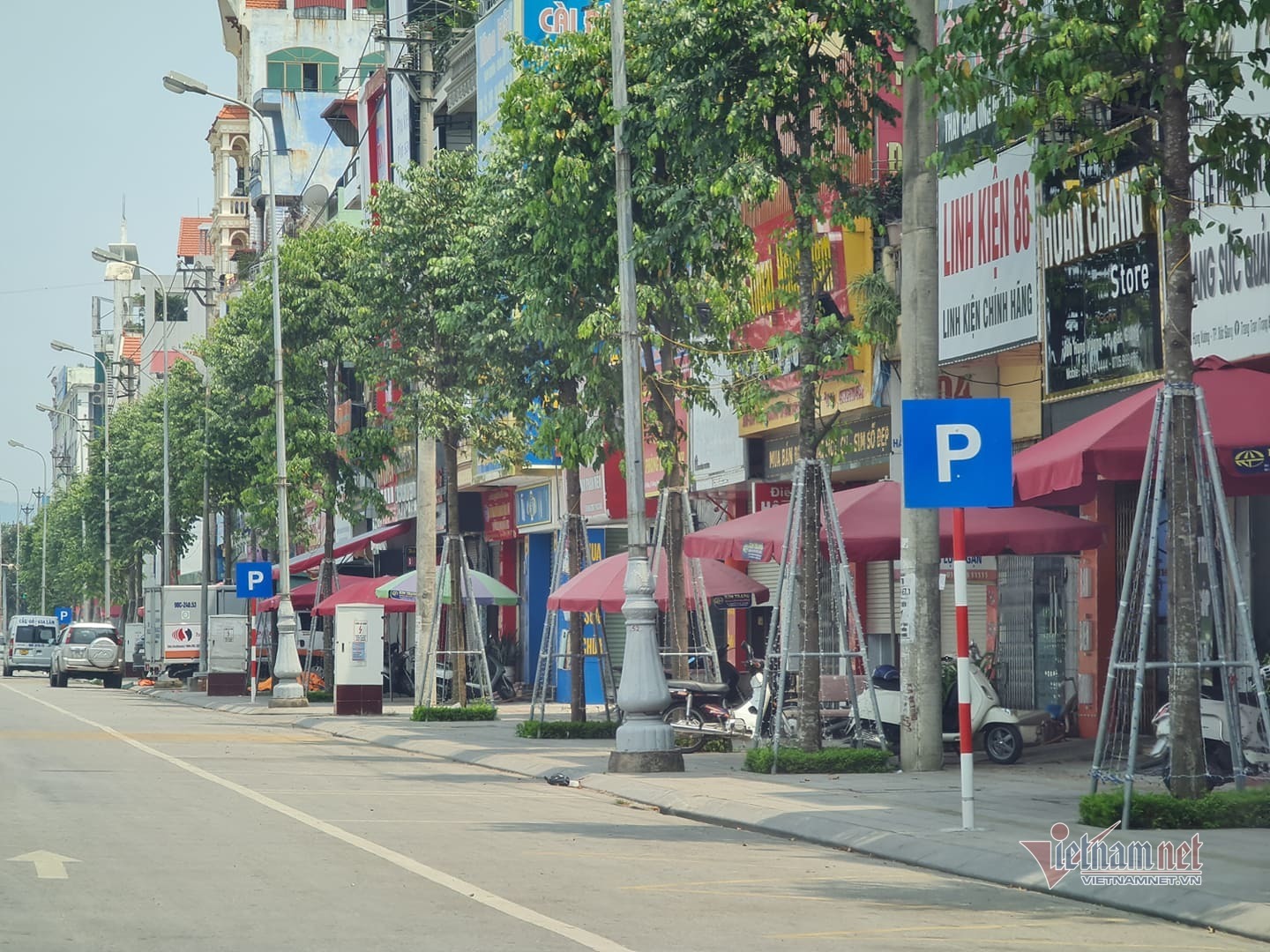 A street during the social distancing period in Bac Giang. Photo: Doan Bong
Nhi Tien - Quoc Huy - Thien Luong

At 11 am on June 1, the temperature measured in many places across the country was more than 40 degrees Celsius. The heat wave is expected to continue for the next few days.