Xeo Chu, a 14-year-old painter, has joined hands in the fight against the COVID-19 pandemic in Ho Chi Minh City by donating nearly 3 billion VND (about 130,200 USD) raised from auctions of his paintings.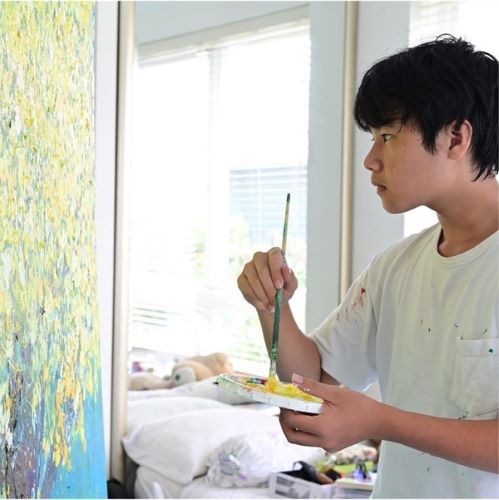 Xeo Chu paints at his home. (Photo: baoquocte.vn)
The sum was used to purchase medical equipment, including ventilators, external defibrillators, protective gears, and N95 masks. They were sent to University Medical Centre of Ho Chi Minh City, the painter's family said.
"I am happy to make a small contribution to the fight against the COVID-19 pandemic. I hope that the doctors and nurses are always safe and in good health to help us overcome the pandemic," said the young artist.
This is not the first time Xeo Chu has contributed to charity programmes in Vietnam. Last November, the prodigy painter used all his proceeds from selling his paintings to help disadvantaged students at seven schools in the central province of Quang Tri.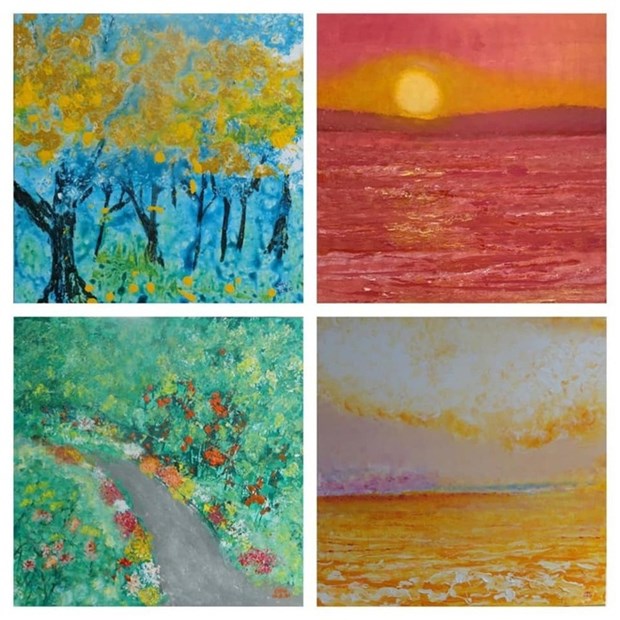 Some paintings of Xeo Chu at the auctions. (Photo: baoquocte.vn)
Xeo Chu, whose real name is Pho Van An, has been painting since he was just four years old.
In 2019, he opened his first exhibition "Big World, Little Eyes" at the prestigious Georges Bergès Gallery in Soho, New York.
Xeo Chu has set sales records with his colourful abstract paintings in the US, with some selling for more than 150,000 USD when he was only 12.
His paintings have been compared to works by Jackson Pollock, a famous American painter in the 20th century.
In 2021, Xeo Chu was granted the "Khat vong de men" or "Cricket Aspiration" award by The Thao & Van Hoa (Sports and Culture) newspaper of the Vietnam News Agency (VNA) for his painting series about nature and life./.
Source: VNA