Son Tra night market
Having officially opened and commenced operation from the beginning of September 2018, Son Tra night market in Da Nang has attracted large numbers of locals and visitors.
The night market is located along sections of Mai Hac De and Ly Nam De streets in Da Nang's Son Tra District. The night market features a commercial space and pedestrian streets, aiming to add greater character to the central city. It has nearly 200 pavilions selling food and specialties, souvenirs, handicraft products, jewelry, fashion and bags, which are open from 6pm to midnight.
With thousands of visitors every night, especially at the weekends or festivals, Son Tra night market has marked the development step of diversifying tourism products to serve the people and visitors. The place initially created a beautiful mark in the hearts of people and visitors. In particular, all the stalls post their prices, with most of the owners being young entrepreneurs.
People, visitors to the market will have an opportunity to learn about Da Nang culture in particular and Vietnamese culture in general, and experience a Da Nang night with the love songs of the artists.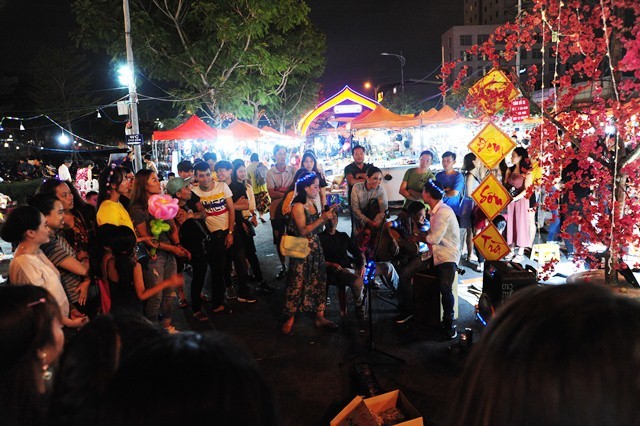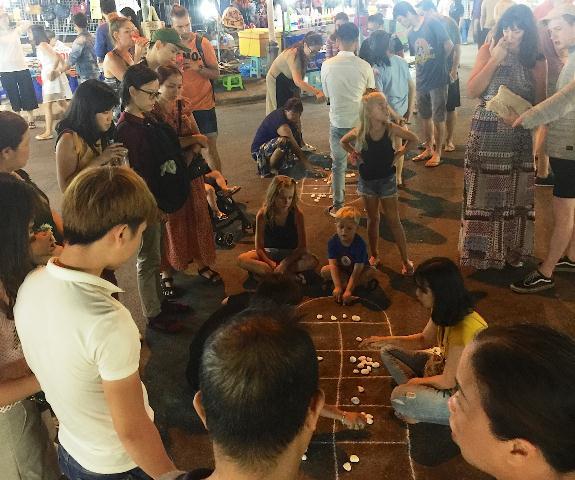 Many people were surprised when the folk games drew up memories of their childhoods
Nhan Dan