VietNamNet Bridge – The local authorities of southern provinces are increasingly rejecting investment projects that are labor-intensive, or that use low technologies and threaten the environment.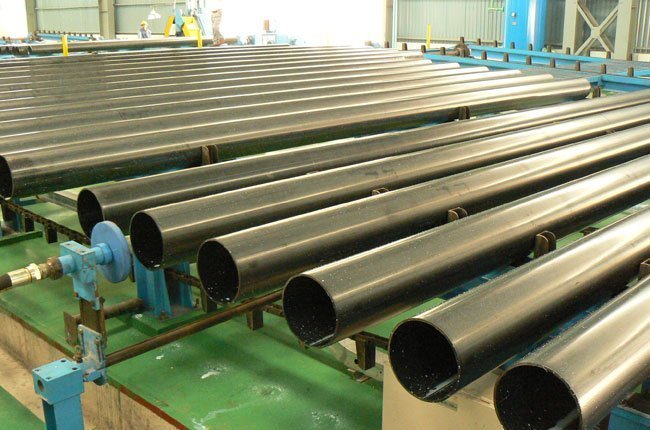 The Dong Nai provincial People's Committee on August 21 released a decision on prohibiting investment projects in industries that use many chemicals during the production process.
The industries include tanning, paper and pulp production from raw materials, cassava starch processing, rubber latex processing (from materials which have not undergone preliminary treatment), and basic chemical production.
The investment projects in other industries not listed in the decision must be located in industrial zones in Dong Nai Province under the current regulations, not in any other places outside industrial zones, according to the decision.
The local authorities have stated they will give priority to high-tech, energy-saving and environmentally-friendly projects, and projects to develop support industries or make new materials.
The Ba Ria-Vung Tau People's Committee has said it will not attract steel projects, especially projects on making structural steel and ingot steels, except high-quality steel manufacturing projects.
The ban aims to ensure provincial sustainable economic development which does not cause environmental pollution, protect water sources, and effectively use land and energy.
The other seven production fields have also been cited as "restricted areas" for investment projects for the same reason.
These include cassava starch processing, rubber latex processing, basic chemical production, dyeing, tanning, paper and pulp production, and fish paste production.
The projects that may pollute the upper course and the water reservoirs in the province will also be rejected.
Ba Ria-Vung Tau, which is a site of many steel manufacturers in Vietnam, has five operational steel mills which churn out 3.25 million tons of ingot steel a year. The ingot steel mills in the locality every day generate 800 tons of furnace dust, steel slag and waste land.
It is expected that two more steel mills would be put into operation by 2015, raising the total number of steel mills in the province to seven and total production capacity to 4.75 million tons of ingot steel.
The operational mills in Ba Ria-Vung Tau have steel output which makes up 65 percent of the country's total output. They create a large source of revenue for the province's coffers.
Evsen so, the province still has decided to reject steel projects in the future after realizing the negative impact on the environment.
Provincial authorities are also looking for capable investors for a project to build a factory to treat furnace dust. For the time being, the dust has to be transported to other places for treatment.
HCM City authorities have not released the list of the industries in which investments are either prohibited or restricted. However, for many years, the city has been licensing only projects that utilize high technology and bring high added value.
The Director of the Binh Duong provincial Planning and Investment Department, Mai Hung Dung, also said most of the investment projects licensed in the province this year are for support industries.
Kim Chi